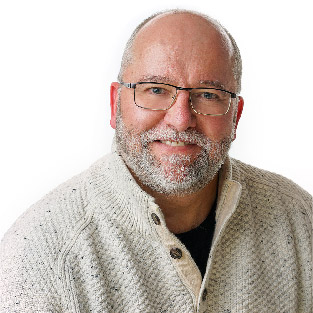 Mark Frayne, P.Eng.
Past Chair
Mark Frayne, P.Eng., MBA, and PMP, believes engineers are primed to shape the role of society in the future. Mark's unique experience growing up in a farming community, combined with 30 years of work in the mining industry, leaves him well suited to understand the complex challenges these industry's face in the future.
Mark hopes to use his background volunteering to ensure that OSPE maintains and heightens the relevancy of engineer's in society. He is committed to OSPE's strategic pillars, the role engineers have in maintaining public safety, and furthering outreach to all sectors and groups in the engineering community. A key objective is facilitating the development of the organization's new strategic plan, to be released in the spring of 2022.
Mark has volunteered his time with numerous groups: Scouts Canada, Sudbury Playground Hockey league, Women in Science and Engineering, Profession Engineers of Ontario Sudbury Chapter, Chair of the Professional Advisory Committee for Project Management at Cambrian College, Awards and Recognitions Committee for the Municipal Engineering Association.