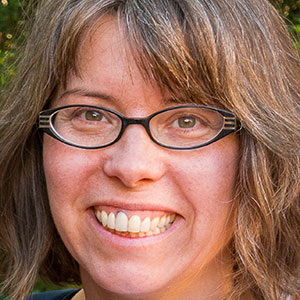 Meggen Janes, P.Eng., M.Sc., QPRA, QPESA
Secretary
Meggen Janes, P.Eng., is a principal at Geosyntec, and previously worked in management roles at Waterfront Toronto and Earth Tech (now AECOM). As a board director, she is excited to use her consulting and relationship building skills to remove barriers, increase diversity, and support newcomers and young people in the engineering profession.
Meggen holds a B.A.Sc. in Geological Engineering from University of Toronto and an M.Sc. in Environmental Engineering from University of Guelph. She has also served as a graduate course instructor at Toronto Metropolitan University (TMU, formerly Ryerson University) and delivers frequent guest lectures at University of Toronto and TMU. Outside of her work with OSPE, she has volunteered with the Qualified Person Community of Ontario Steering Committee and served on the Board of Canadian Brownfield Network (including two years as vice-president).