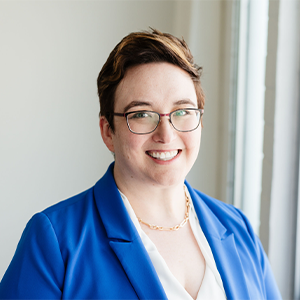 Stephanie Holko, P.Eng.
President and Chair

Stephanie Holko, P.Eng. is passionate about engineering and committed to upholding the high standards of the profession. Working in heavy industry for 17+ years, she has first-hand knowledge of the importance and relevance of engineers to society. She believes that equity, diversity and inclusion are key to the strength of the profession.
Stephanie studied Chemical Engineering at the University of Waterloo, and holds a Master of Business Administration – Management of Innovation and New Technology from McMaster University.