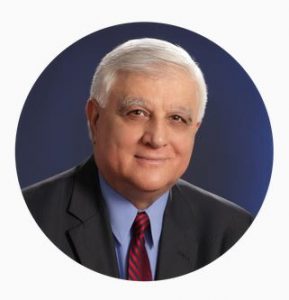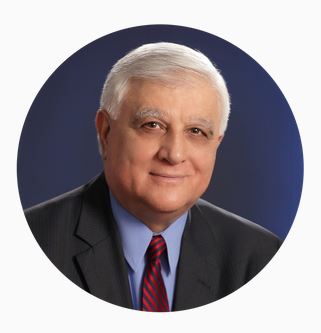 Tom has been a licensed engineer since 1998 and has years of experience in the profession. He currently is the Head of Siemens Canada Engineering & Technology Academy (SCETA), as well as the Country Lead for Engineering and Technology for Siemens Mobility.
Tom has been a great advocate for the profession by sharing his experience and expertise with many committees and organizations. He's a member of the Halton Champions of Innovation Round Table, the Humber College Applied Technologies Dean's Board, the Ryerson University Faculty of Engineering Advisory Council, PEO's Experience Review Committee and a chair of the IEEE Greater Toronto Section's Executive Committee. Tom has also been a member of the Board of Directors for IEEE Canada, the German Canadian Centre for Innovation & Research, the Green Centre Canada, and Fielding Environmental. His contributions to the profession have been recognized by PEO, which gave him the Order of Honour, and he was also named a Fellow of Engineers Canada.
Tom has a Bachelor of Science in Electrical and Electronic Engineering, as well as a Ph.D. of Engineering, specializing in Power Electronics & Industrial Controls from the Loughborough University of Technology.
We sat down with Tom Murad to talk about what his path as an engineer has been like, what attracted him to OSPE, and what he hopes the profession will be like in the future.
Why were you initially interested in engineering?
I come from an engineering family. I'm a third-generation engineer, myself. Most of my family members are or were engineers, so when I was born, engineering was part of my life. My father was an electrical engineer who had his own engineering and contracting company, so I guessed that my best course of action was to go into engineering.
When I went to school, I was the top of the class in math, physics, and other sciences, so it was not only my DNA, but it was also what I liked to do. Eventually I studied engineering in University, where I was once again top of my class.  Because of my strong grades, I was able to receive a scholarship from the university that allowed me to continue my studies all the way to the PhD level.
That's amazing. Was your family happy to see you pursue engineering as well?
Of course. My dad wanted me to inherit the family business, which didn't happen for different reasons, but at least I continued his legacy by building my own career within engineering which spanned 3 or 4 continents, so I think I exceeded his dreams.
Why did you decide to get involved with OSPE and how has OSPE supported you as an engineer?
I registered with PEO a long time ago, so when OSPE and PEO became separate, I was one of the first generation of OSPE members because I believed in the need to have an engineering association that takes care of membership issues instead of focusing on the society or the community. The regulatory body, PEO, was focused on community welfare, while we needed an organization to take care of the engineers themselves by advocating and promoting engineering for future generations.
After a few years of being an OSPE member, I let my membership lapse because I felt like OSPE wasn't heading in the right direction. Before renewing my membership a few years ago, I returned to the OSPE community as a very active volunteer – I was attending events, speaking at some, and a panelist at others. It was a great way for me to organically see the new direction of the organization and it motivated me to renew my membership and continue working with OSPE. This eventually brought me to where I am today – on the Board of Directors.
You are the current Country Lead and Head of Siemens Canada Engineering and Technology; can you speak a little about your role and the importance of the work you do?
Siemens Canada is very big organization and has multiple divisions, business units and segments. We are one of the largest engineering technology companies in the world, so in Canada my role is not in doing the technical design of engineering, it's more rather an over-arching supervision of the engineering from a professional point of view. My role is to make sure, through different tools and means, that every engineer within Siemens Canada is practicing engineering in a professional way and serving society, the environment and our customers in the best possible way. I'm like the Godfather of the engineers in all divisions – they don't necessarily report to me, but I sort of mentor and supervise them.
At Siemens Canada, I also oversee all of the engineering committees like the Women in Engineering organization and the Siemen's Canada Engineering and Technology Academy, both of which I founded. The Engineering and Technology Academy promotes engineering to future generations and won the Engineering Project or Achievement Awards at the Ontario Professional Engineers Awards in 2017. Note: since this interview, Tom is no longer in this role and is now the Country Lead – Engineering & Technology for Siemens Mobility. 
From your experience, we see that you have held various management positions at different companies. Can you speak as to why it's important for engineers to be in leadership and management roles?
I think it's very important for their growth profile. Every engineer when they are in school studying engineering, visualizes engineering work as them sitting at a desk and designing a product or project. But life is different. The reality is that if you stick to a desk or an office, then you are not going to experience the full spectrum of engineering. Engineering is about solving problems. Engineering is about going into the field. Engineering, most importantly, is about dealing with people. Those people may work for you, or with you, or supervise you, or they may be your suppliers or subcontractors; the stakeholder map for engineers can be very complicated.
I think for any engineer, leadership skills are the most important for their success. Leadership is completely different from managing people. True leadership means that wherever you are, the people you're working with feel safe with you directing them, regardless of your title or position. You will be, what I call, a "trusted partner." That is, in my mind, the best definition of a leader – somebody that the people around them would trust and follow in executing any idea they have, and they know at the end of the day regardless of how complicated that task is, that they'll be successful. It's about trust, it's about knowledge, it's about caring for other people and leading them in the right direction.
You were a part of multiple initiatives with organizations such as the Green Centre of Canada and the Institute of Electrical and Electronics Engineers Canada (IEEE), can you speak to the importance of being involved in the engineering community?
Firstly, these are all volunteer positions, including my position on the Board of OSPE. I believe in volunteering, and I've been volunteering with different associations for most of my professional life. Lots of people work for money, to put food on the table, and that job may be fine or not. Sometimes you choose it, sometimes you don't. I feel that when you volunteer your own time without expecting any returns, it gives you more satisfaction than anything else and helps grow you as a person.
One time at an event for IEEE, I was giving a speech and a young engineer asked me "Why do we have to volunteer?" I told him that we only have one chance to live on this planet and we must make an impact on the society that we work with or live in. If you're doing a job, sometimes there's nothing special about it, but when you volunteer your time and make a change, then you have put your signature or fingerprint on life, humanity, and society. If you don't make that change, then it's like you are a gust of air that came and went with the wind. Volunteering for me is almost a spiritual act. A lot of people tell me that I spend too much time volunteering, but at this stage in my life, I feel like a battery that is being recharged through my dedication to volunteering.
Do you have any advice for young engineers entering the field?
I think the new generation of engineers are getting too excited by the "buzzwords." They don't focus on things in depth. Engineering is not all about the new technologies, because the technology is the fruit of engineering. You must maintain the dream, to enjoy the fruits. Engineering is about looking at things in a very organized, logical way. Technology comes and goes, and the way technology is evolving nowadays, you cannot catch up with it, but when you have the basic engineering skills and experiences, you will be able to focus on any technical innovation.
The next thing I can tell young engineers is to be innovative. Don't repeat what other people have done. There's always a better way of doing things. Don't be blinded by things that have a more realistic view, ask yourself how you can translate your work into real life. Ask yourself "how are people going to use what we are designing?" because if you don't apply the theory that we study into real life, then we are not engineers, we are just scientists. When you see your designs created in real life, working and serving humanity, then that's where the beauty of engineering is and where you feel most satisfied as an engineer.
What do you hope the future of engineering will look like?
If you look at Canada, I hope that the society starts to give engineers the recognition that they deserve. I repeat this in every speech that I give: engineers create wealth. They are the only position that creates wealth. Every other position distributes that wealth created by the engineers. Engineers are the ones who build the nuclear power plants, the bridges, the roads, the internet, the planes, etc. We don't get that recognition from society, and that's why I believe in OSPE in doing the task of promoting this to society so we as engineers can get more recognition.
Have any questions for Tom, or have suggestions on other members we should feature? Let us know in the comments below!