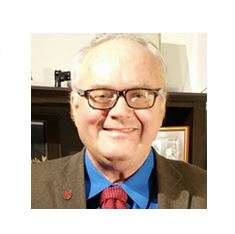 The following blog post was prepared by OSPE Board Director Jim Chisholm, P.Eng., M.Eng., Fire Protection Engineer. Chisholm is a former Chair of the West Toronto Chapter of Professional Engineers Ontario (PEO) and a former Vice-President of Professional Engineers Government of Ontario (PEGO).
Chisholm began his engineering career at the Ministry of the Environment and Climate Change as a Senior Review Engineer in the Air/Noise and Waste Units of the Approvals Branch. About five years ago, Chisholm joined the Office of the Fire Marshal and Emergency Management (OFMEM) as a Fire Protection Engineer and has since joined Toronto Fire Services as a Fire Protection Engineer. 
What is fire protection engineering?
The Society of Fire Protection Engineers describes fire protection engineering as the application of science and engineering principles to protect people, property and the surrounding environment from the harmful and destructive effects of fire and smoke.  This includes the ability to apply a thorough understanding of fundamental systems and practices as they pertain to life safety and to fire protection, detection, alarm, control and extinguishment. This could include:
Fire protection analysis and management
Fire science and human behaviour
Fire protection systems
Passive building systems
Contemporary thinking about fire protection engineering also recognizes the important role these professionals play in the prevention of fires by providing technical advice on the development of various fire prevention guidelines, standards, regulations and fire safety plans.
What do fire protection engineers do?
Fire protection engineers employed by bodies like the OFMEM typically provide technical advice on provisions in the Ontario Fire Code and other related standards and guidelines as they pertain to real life fire safety issues. Fire protection engineers at the OFMEM provide support to ensure that the Fire Code is appropriately updated. They use their technical service skills to conduct research into how these provisions can best prevent fires and protect life against fires, should one occur. Fire protection engineers also contribute valuable methodological and practical support for developing  guidelines for the implementation of important additions to the Code.
Two of the most significant changes recently made to the Ontario Fire Code include the addition of:
Section 9.7 of the Fire Code in 2014 to enhance fire safety of vulnerable occupancies. Vulnerable occupancies are retirement homes and care facilities where residents often require assistance to evacuate during a fire emergency. The key change introduced by Section 9.7 was mandatory sprinklers.
The addition of mandatory carbon monoxide alarms in 2014 for residential occupancies. Carbon monoxide is known as a "silent killer" because it is a colourless and odourless gas. Many preventable deaths have occurred in Ontario because of carbon monoxide poisoning. Mandatory carbon monoxide alarms will provide critical warnings that have the potential to greatly reduce the risk of such poisonings in residences.
Fire protection engineers also apply their knowledge and research findings to help identify and prevent a diversity of other potential fire safety issues such as:
Combustible dust explosions, which are frequently started by poor housekeeping or poor control of various dusts, such as wood dusts in wood processing mills.
The potential for back draft explosions, which can stem from the sudden introduction of oxygen in a confined area that has a build-up of explosive gases from pyrolytic action on wood and other combustibles in an oxygen-starved, active fire environment.
The risks to construction workers during the erection of mid-rise wood buildings, when fire safety strategies are not in place.
In addition, in the case of the OFMEM, fire protection engineers contribute their expertise as technical support advisors to various committees dealing with the creation of standards, guidelines and regulation development. This often includes considerations like fire test standards and the appropriate use of the standard time-temperature curve to evaluate testing results. Fire protection engineers also act as delegates for the Fire Marshal, making decisions on appeals to Inspection Orders by fire departments. Many fire protection engineers working for bodies like the Toronto Fire Services, can also find that their work is directly connected to supporting the technical needs of front-line fire protection officers and their efforts to prevent fires, as well as to protect life if a fire does occur.
Whatever the specific responsibilities and duties of a given fire protection engineer, overall, these engineers provide evidence-based platforms for making reasonable decisions that safeguard life, health, property and public welfare in emergency situations.
If you are intrigued by the work of fire protection engineers, visit the Office of the Fire Marshal and Emergency Management's (OFMEM) or the Society of Fire Protection Engineers (SFPE) online for more information.