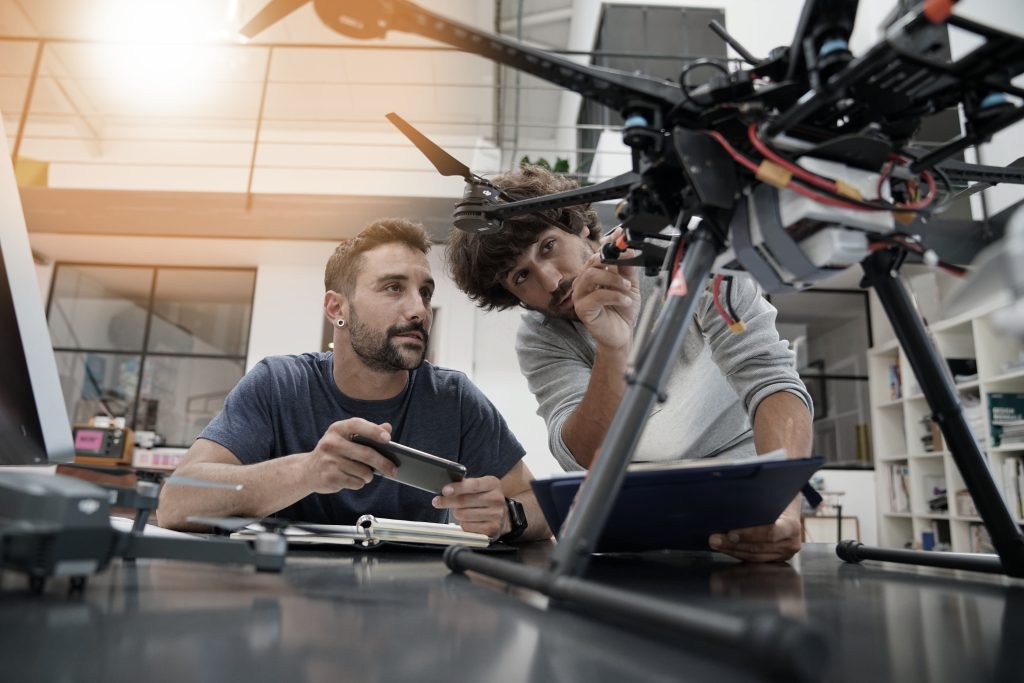 Choosing the right engineering university in Canada is a major step for Canadian and international students. As a decision that directly impacts your career, future earnings, and job satisfaction, it's important to do sufficient research and consider all options before choosing an engineering school. Although engineering is a lucrative and exciting industry, different fields in engineering appeal to particular skill sets or interests.
Engineering involves using a range of scientific and mathematical principles to tackle technical projects. Operating in different industries, engineering employment disciplines including electrical, mechanical, civil, environmental, software, biomedical, aerospace aviation, and more.
There is a very high demand for engineers in Canada across virtually all disciplines. However, with so many career opportunities, one of the most important factors is choosing an engineering field where you will thrive.
If you're starting your journey toward becoming a professional engineer, it's vital to weigh your priorities and determine the requirements before deciding on an engineering school. While the University of Waterloo may be the obvious choice as the largest engineering school in Canada, there are many factors to consider when selecting your school, from deciding on a branch of engineering to analyzing the engineering labour market.
Choose the Right Branch of Engineering
Narrowing engineering into areas of specialization that you're interested in helps ensure you choose a program where you will prosper. For example, you're likely to spend a lot of your time in a laboratory in biomedical engineering, while a civil engineer may spend a lot of time outdoors, such as at a mining site.
Certain schools may be known for excellence in particular engineering subjects. Just because the school has a stellar reputation for mechanical engineering, it doesn't necessarily offer the same level of education for biomedical or electrical engineering. Analyze the curriculum and decide if the subjects, electives, and any practical factors will enhance your engineering employment and career opportunity down the line.
An important consideration for many engineering students is earning potential. While salary shouldn't be your sole focus, you shouldn't overlook the level of financial security and quality of life a career path offers. While there are exceptions in all engineering disciplines, big data engineering, petroleum engineering, computer engineering, and chemical engineering are some of the most well-paid professions in modern engineering.
Research the wages and potential earnings in various disciplines and the typical job paths of engineering graduates from each program. There are often strong ties between schools and employers, particularly if they have a reputable internship program.
Consider Employment Opportunities
The engineering sector is flourishing in Canada, and there is a steady demand for engineers in all industries. As highly skilled and educated professionals, engineers can help companies keep up with the latest industry developments. Before deciding on a specific school and program, consider the employment opportunities available to graduates. The latest labour market report from Engineers Canada (EC) is an excellent resource for determining the demand for engineers over the coming years.
Electrical engineers are some of the most in-demand engineers in Canada. As the country progresses with a more sustainable outlook, modern Canadian engineers are often focused on designing, developing, and maintaining efficient systems for producing electricity.
Software engineering is another area that has grown significantly. Besides the improvements in technology and an increased reliance on software in the professional field, the popularity of companies such as Apple and Microsoft has made software engineering an even more desirable field. Due to the specialized nature of software engineering and the demand for skilled workers, they are some of the highest-paid engineers.
Research and Categorize Schools
Once you determine the engineering field, you'd like to study and the types of jobs you'd enjoy, compile a list of schools that meet your needs. While you should strive to get into your preferred or top engineering school, it's not always possible.
A useful approach for categorizing schools is to create three separate lists. The first list is reserved for your first-choice universities and colleges that are stretch schools with low acceptance rates. The second list is your match schools you'd be happy to attend and have a reasonable chance of getting into but aren't guaranteed admission. Finally, the third list is your safety schools. It should contain several schools you're 80% likely to get admitted to if your first and second preferences don't work out.
When categorizing schools, consider key factors that affect the university rankings and influence your happiness, comfort, and learning ability. Besides academics, the overall campus culture, extracurriculars, and location are important factors in your decision.
Also, consider the school's location in terms of potential employers. It's common for recruiters to hire locally after developing networking relationships with engineering schools in the area.
Determine the Required Education
Students in Canada have the option of taking an accredited or non-accredited program. Taking an accredited program makes it easier to become an engineer, so this is generally the best path.
Undergraduate engineering programs in Canada are accredited by the Accreditation Board at Engineers Canada. They have accredited 279 different engineering programs across 44 higher education institutions within the country. Accreditation ensures a program meets the standards set by Engineers Canada.
Although different branches of engineering vary, most require high levels of math and science skills. Research the various topics your chosen engineering field revolves around and make sure any prospective school is strong in these areas.
Engineering programs include subjects such as general physics and chemistry, applied sciences, history, engineering mathematics, probability, risk analysis, design, geometry, calculus, engineering materials, and more.
What About Scholarships?
Canadian engineering students can receive scholarships, offering them financial support toward earning their bachelor's degree (Bachelor of Engineering). However, these scholarships are based on merit, and the qualifications can be challenging to meet in a competitive field.
Before applying to schools, talk to the admissions or financial aid office about their scholarship offerings and if you are a candidate.
Engineers Canada offers eight annual scholarships worth $4,000 each to students enrolled in CEAB-accredited undergraduate engineering programs.
Consider Internship Opportunities
Canadian law states that you must have four years of engineering work experience before you are eligible to receive a professional license. What's more, at least one of these years must take place within Canadian jurisdiction.
Internships are a great way to gain this experience before and after you graduate. It's never too early to start gaining practical experience in engineering, so students often begin applying for internships in their freshman year.
Find out if prospective schools have the infrastructure for students to get internships with companies in the region or offer co-op programs where you'll alternate between studying for a semester and gaining work experience the next. With abundant natural resources and a flourishing construction industry, many Canadian universities have excellent relationships with leading engineering firms and professional societies and associations. Research co-op and internship opportunities in various schools and determine which appeal to you most.
Keep Up with OSPE for the Latest in Canadian Engineering
Whether you're a budding engineer approaching your high school graduation or you're considering a shift in your career towards the engineering industry, join the Ontario Society of Professional Engineers (OSPE).
We are the voice of the engineering profession in Ontario and help raise the profile of engineering by working alongside governments and engineering organizations within the community. Become a member today.