AM301: Asset Management for Climate Resilience – Focus on Buildings

EA: Asset Management
AM301: Asset Management for Climate Resilience – Focus on Buildings
November 21 @ 9:00 am

-

November 22 @ 12:30 pm
This is a virtual offering. The scheduled session runs each each day from 9:00 am-12:30 pm EDT.
Workshop Delivery Format
Two half-day interactive sessions delivered in a virtual setting with an instructor facilitating real-time activities and discussions during the sessions.
Virtual Session # 1: Tues. Nov. 21 (9:00am-12:30pm EDT)
Virtual Session # 2: Wed. Nov. 22 (9:00am-12:30pm EDT)
*Login instructions and related materials are sent by email 1 week prior to the workshop dates.
Workshop Description
Join OSPE for a virtual workshop where we will explore how to integrate climate considerations into your municipality's asset management activities.
Using interactive exercises and case study examples, participants will focus on anticipating climate change impacts to one asset category: Building Asset Portfolio.
The AM301 workshop provides participants with an overview of the key infrastructure systems and contributing components of a municipal building asset and reviews anticipated climate change impacts associated with each of these systems, the mechanisms of these climate impacts, and exploration of the thresholds that trigger those climate impacts within building assets. It also includes key concepts in asset management, such as risk, levels of service and performance, with a focus on lifecycle approach that considers climate change impacts.
Workshop Outcomes
The workshop covers the key considerations of building asset management within a typical building asset lifecycle, with guidance on where and how to insert climate resilience actions such as:
Identifying and anticipating climate change impacts
Monitoring for conditions that trigger asset impacts
Options within a Building Asset's lifecycle to enhance climate resilience
Techniques to enhance understanding of climate/asset interactions after experiencing climate impacts
Options for achieving improved climate resilience through design, operations, maintenance of building assets
The workshop aligns with Ontario Regulation 588/17 Asset Management Planning for Municipal Infrastructure and the principles of ISO55000 (asset management) and ISO31000 (risk).
Who should attend
Employees and elected officials of municipalities and utilities/transit/conservation authorities with agreements to deliver municipal services and delegated Indigenous communities. Cross-functional representation with teams of up to three individuals is encouraged (e.g. engineers, technologists, professional planners, operations, finance, admin, council, etc.).
Instructor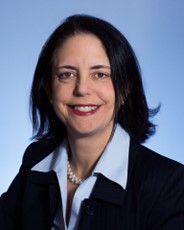 Darla Campbell, P.Eng., CSR-P, FEC is the Sustainability and Asset Management lead with Dillon Consulting Limited. With over 30 years of experience, she draws from her previous role with the Ontario Clean Water Agency on operational efficiencies and capital planning. As a sustainability and asset management specialist, Darla brings experience in design and construction of municipal infrastructure, level of service reviews, lifecycle analysis, risk assessment, building condition assessments as well as facilitation of workshops, public meetings, and training.
Darla has led workshops for municipalities as well as interactive training on asset management to small municipalities for municipal staff, Council, and Indigenous Community Leaders. Darla has designed and delivered asset management training in Levels of Service and Risk (AM201), Climate Change and Asset Management (AM202), and Asset Management and Buildings (AM301) for the Federation of Canadian Municipalities (FCM). She holds the certificate in asset management from the Institute of Asset Management (IAM) and sustainability practitioner from the Chartered Management Institute (CMI). She serves on the board of the Canadian Network of Asset Managers (CNAM).
Funded by

This initiative is offered through the Municipal Asset Management Program, which is delivered by the Federation of Canadian Municipalities and funded by the Government of Canada.
---