AM302: Developing a Decision-Making Framework for Incorporating Climate Change into Asset Management Plans

EA: Asset Management
AM302: Developing a Decision-Making Framework for Incorporating Climate Change into Asset Management Plans
November 14 @ 9:00 am

-

November 15 @ 12:30 pm
This is a virtual offering. The scheduled session runs each each day from 9:00 am-12:30 pm EDT.
Workshop Delivery Format
Two half-day interactive sessions delivered in a virtual setting with an instructor facilitating real-time activities and discussions during the sessions.
Virtual Session # 1: Tues. Nov 14 (9:00am-12:30pm EDT)
Virtual Session # 2: Wed. Nov 15 (9:00am-12:30pm EDT)
*Login instructions and related materials will be sent by email 1 week prior to the workshop dates.
Workshop Description
In this interactive, virtual workshop series, OSPE's facilitator will share information and lead discussions with participating municipalities on how to develop a Decision-Making Framework (DMF) to assist in building resiliency into municipal operations and incorporating climate change into their asset management plans. The DMF responds to the question: How can the municipality assess the resiliency of its assets to climate change?
The DMF is based on the principles of ISO31000 and is comprised of four steps: (1) Establishing Context, (2) Assessing Risk, (3) Evaluating Risk, and (4) Treating Risk.
OSPE's AM302 workshop will focus on steps 1 & 2, the foundational steps in the implementation of a DMF.
In step 1, establishing context, the AM302 workshop provides participants with an overview of how to characterize assets and their elements (including identifying unique types of assets), how to break down assets into components, and how to determine the level of granularity appropriate as this process is applied. The workshop will also focus on identifying and characterizing the climate hazards that are relevant to the assets being assessed.
In the risk assessment, step 2, participants will discover how to define the frequency of the climate hazards and assess the severity of the climate impacts on the assets.
A case study will be used to show participants how a DMF can be applied in a municipal setting for incorporation of climate change into their asset management plans.
Workshop Outcomes
Participants will be able to apply a Decision-Making Framework (DMF) for incorporating climate change into their asset management plans.
Participants will be able to express how to build resiliency into municipal operations.
Who should attend
Employees and elected officials of municipalities, and utilities/transit corporations, delegated indigenous community authorities, and conservation authorities with agreements to deliver municipal services. Cross-functional representation with teams of up to three individuals is encouraged (e.g. engineers, technologists, professional planners, operations, finance, admin, council, etc.).
Instructor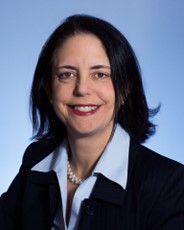 Darla Campbell, P.Eng., CSR-P, FEC is the Sustainability and Asset Management lead with Dillon Consulting Limited. With over 30 years of experience, she draws from her previous role with the Ontario Clean Water Agency on operational efficiencies and capital planning. As a sustainability and asset management specialist, Darla brings experience in design and construction of municipal infrastructure, level of service reviews, lifecycle analysis, risk assessment, building condition assessments as well as facilitation of workshops, public meetings, and training.
Darla has led workshops for municipalities as well as interactive training on asset management to small municipalities for municipal staff, Council, and Indigenous Community Leaders. Darla has designed and delivered asset management training in Levels of Service and Risk (AM201), Climate Change and Asset Management (AM202), and Asset Management and Buildings (AM301) for the Federation of Canadian Municipalities (FCM). She holds the certificate in asset management from the Institute of Asset Management (IAM) and sustainability practitioner from the Chartered Management Institute (CMI). She serves on the board of the Canadian Network of Asset Managers (CNAM).
Funded by

This initiative is offered through the Municipal Asset Management Program, which is delivered by the Federation of Canadian Municipalities and funded by the Government of Canada.
---