Engineering Designs and Chemical Safety: A Vital Duty for Professional Engineers

Virtual Event
EA: Thought Leadership Thursdays
Engineering Designs and Chemical Safety: A Vital Duty for Professional Engineers
October 26 @ 12:00 pm

-

1:00 pm

Virtual Event
This is a virtual offering that runs from 12:00-1:00 PM EDT.
Description:
In today's interconnected world, corporate social responsibility plays a huge role to enable companies to attract the best talent. Top employees want and can choose to work in environments where their safety is paramount.
In the field of engineering, where innovation and efficiency are at the forefront, it is crucial for professionals to recognize their responsibility to ensure not only the safety of the public, but those involved in the manufacturing process and the environment. Join us for an engaging and enlightening talk as we delve into the paramount importance of considering chemical safety in engineering designs.
Objectives:
1) View real data about the prevalence of workplace substances classified as carcinogens, reproductive toxicants, respiratory hazards, and genetic mutagens
2) Learn how to identify these hazards in your workplace
3) Discuss how to incorporate well-thought-out engineering designs can protect against these invisible chemical hazards
Join us and empower yourself as a conscientious engineer, equipped with the knowledge to create designs that not only push the boundaries of innovation but also prioritize the well-being of those asked to build and operate them. Your work can shape a safer and healthier future for all.
You may be eligible for 1 CPD hour.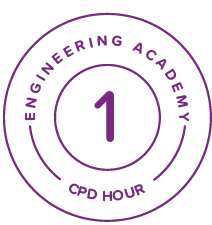 ---
Speaker Bio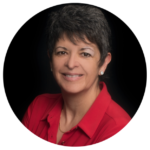 Lisa Hallsworth
CEO, SDS RiskAssist
Lisa Hallsworth is a chemical engineer turned entrepreneur who is passionate about chemical safety in the workplace. An expert on managing workplace hazards, her 30-year professional engineering career includes positions with the Canadian subsidiaries of Petro-Canada, DuPont, Invista, Axalta, Fluor Daniel, Shaw and Worley Parsons. In response to the complex challenges of managing hazardous chemicals, Lisa co-founded SDS RiskAssist in 2016, a complete chemical safety and WHMIS compliance software solution in one
easy-to-use app. Today the software enables federal, provincial and municipal governments, and organizations in the education, health, dental, manufacturing, laboratory, food and service sectors to easily and effectively manage the risks of hazardous chemicals while protecting people and the planet.