Job Search Workshop: Acing the Virtual and In-Person Interview (1123)

Virtual Event
EA: Job Search Workshops
Job Search Workshop: Acing the Virtual and In-Person Interview (1123)
November 20 @ 6:00 pm

-

8:30 pm

Virtual Event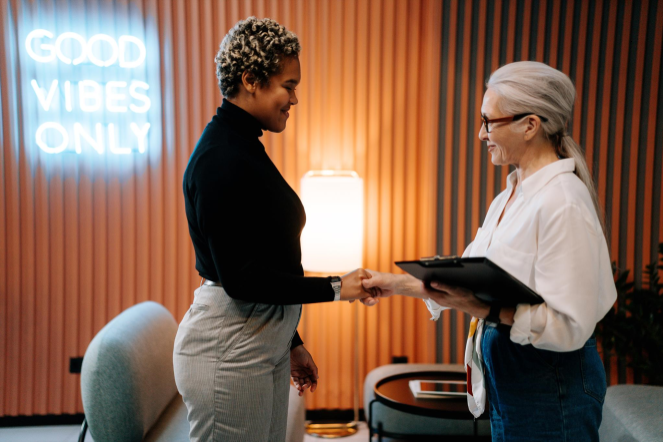 IMPORTANT: If you have not received your course information, please be sure to check your Spam/Junk folder 2-3 days prior to the course start date.
Employers have been adopting video interviewing, self-recorded video answers to questions, live 2-way video interviews, and video game interviews at a quick rate as a substitute to the telephone pre-screen and as an add-on or substitute to the in-person interview.
Regardless of the methodology used by an employer for interviewing candidates there are best practices you can deploy to win at more interviews and get more offers. This workshop will cover the following best practices on:
How to prepare and have a successful In-person, Virtual, Telephone Interview, and video game interview(s)
The art of connecting including body language and building trust on video and in-person
Making an excellent first impression, seamless connecting, proper attire/color, and mastering executive presence on video and by telephone
How to answer the Biggie Questions, such as: Tell me about yourself; Why us; Why are you leaving or why did you leave your last employer
How to navigate the Gotcha questions; What is your weakness; What did you like least about your previous or current manager and more
How to answer behavioral interview questions and demonstrate skill and competencies with accomplishments and metrics and how to rephrase a question to suit your truth/experience/stories
Video setup, cam height and distance, lighting, background, audio and noise control, bandwidth requirements (dealing with interruptions), and proper eye contact
What not to share and not to ask in an interview
How to formulate and ask questions that are viewed favorably as serving the employer
How to set the stage for a follow-up, summarize why you are the right candidate, and close the deal
Preparing a pre- interview checklist
---

Instructor Bio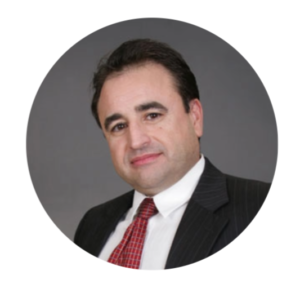 Paul Hill
Paul Hill is a job search pioneer and transformational career coach who has spearheaded projects recognized by industry as ground breaking in the areas of job search, social networking and professional career coaching.
He is a career management professional, job search trainer and author of the bestselling book The Panic Free Job Search. His work has appeared in major media outlets, including CBC, ABC, CTV and Globe and Mail.
Paul delivers professional development and career training for professional associations, including the Ontario Society of Professional Engineers (OSPE), The American Society of Quality (ASQ), and the Chartered Professional Accountants of Ontario (CPAO). He is the principal of Transition to Hired where he helps professionals in transition land new employment through his Private Client Services practice.