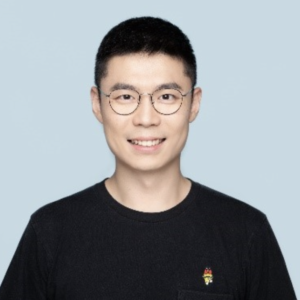 Albert Jiang
Ph.D. Student
What does your job or volunteer work consist of?
As an OSPE exchange Guelph hub ambassador, I am primarily responsible for assisting OSPE staff with various activities. Such as: assisting in off-line events, distributing OSPE news, and introducing engineering students to become new OSPE members, as well as helping organize multiple virtual events.
How do you apply engineering knowledge and principles to your job or volunteer work?
Those skills that I learned during my training to become an engineer have helped me perform volunteering tasks better. For example, I am always well-organized, which allows me to prioritize tasks and ensure all deliverables can be done promptly. Also, thanks to my improved communication skills, I can connect with different personnel and manage team efficiencies to achieve higher goals.
Why are you an OSPE member/why do you think the work OSPE does is important?
Since I was a first-year undergrad, I have been an OSPE member, which helps me stay connected with the local engineering community through volunteering and attending various events. In the beginning, I joined OSPE since I knew this was the place where engineering students and professionals get to connect. Later, I found there are much more than that, such as providing mentoring opportunities, which can help engineering graduates start their careers with the resources they need. The insurance programs have made my life brighter with peace of mind.
What issues in the profession are most important to you?
Making better connections between engineering students and professionals can help both ways—students can set up better and more straightforward goals for their future. Professionals can learn what type of skills and knowledge are being taught in the university. This can reduce the entrance barrier for engineering students and help professionals find suitable candidates that fit their needs.
What advice would you give your younger self?
I wish I had taken some time off between my undergraduate and graduate studies. Completing an engineering degree is a significant achievement for most students in their life. I would suggest my younger self to take a break to review and reflect on what I have and what I would like to have. However, I do not regret any decision that I have made in my academic life.