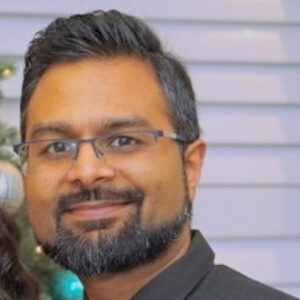 Gary Tamber, P.Eng.
Director, Cloud and DevOps
Intrado
What does your job or volunteer work consist of?
An Engineering Leader with 20 years of experience, Gary Tamber has led a team of engineers at various large corporations to accomplish key business objectives.
Currently, Gary leads engineers providing Cloud and DevOps platform services to Intrado's Notified business, which is ranked as the #1 leader in the industry for virtual events, webcasts and distributor of press releases!
Along with a P. Eng designation, he is also certified in the field of cyber security as a CISM. Gary is an active member of PEO (Professional Engineers Ontario) and OSPE (Ontario Society of Professional Engineers) through which he mentors software engineers.
How do you apply engineering knowledge and principles to your job or volunteer work?
Engineering is at the core of everything we do, as we design, develop, and deliver products that delight our customers. In the post-pandemic world, digital communications have become crucial for any company to stay connected with its employees, customers, and partners. Our customers entrust us with their mission-critical and time-sensitive communications. Therefore, it is imperative that we use proven engineering principles and knowledge to ensure that our products are as reliable, secure, and timely as possible. As a professional engineer (P.Eng.), I uphold myself to the highest standards of ethical conduct and professionalism in my work.
Why are you an OSPE member/why do you think the work OSPE does is important?
It is important to have a sense of belonging for Engineers, a community that can help elevate their profession. OSPE provides such a platform for learning, networking, and community building for the Engineering profession in Ontario.
What issues in the profession are most important to you?
There have been huge transformations over the past decade in the field of software engineering, especially how software is designed, developed, and delivered to customers.
The fast pace of change in technology always poses a challenge in keeping up with the latest trends and advancements. Therefore, it is important to constantly evolve your skills and share your knowledge.
There is currently a severe shortage of qualified engineers to meet the growing demands in the areas of Cloud Computing, DevOps, and Cybersecurity. I would love to see more engineers exploring these hot IT sectors.
What advice would you give your younger self?
I would tell my younger self to be more Agile. Linear or predictable career paths are diminishing. One must trust and nurture their core skills and not be afraid to follow your dreams by learning new things, taking risks, re-evaluating, and pivoting forward. It will be an exciting journey of learning and transformation ahead!