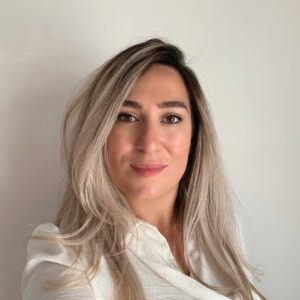 Marwa Al-Haji
Manager, Capital Engineering Services
What does your job or volunteer work consist of?
I manage a team of project engineers responsible for construction and infrastructure upgrades projects as well as manufacturing capital projects in a pharmaceutical company.
How do you apply engineering knowledge and principles to your job or volunteer work?
I support the operations and environment, health and safety (EHS) by providing engineering solutions to enhance process safety and efficiency. I also ensure all my projects are designed in compliance with codes and regulations and executed in a safe, timely and cost-effective manner, with minimal interruption to the site's daily activities.
Why are you an OSPE member/why do you think the work OSPE does is important?
I love the professional development opportunities that are available for engineers through OSPE. The Engineering Academy courses offered are very interesting especially courses focused on engineering management.
The program OSPE offers to support Engineers- in-Training throughout the Professional Engineering licensing journey is very useful. I took the OSPE's prep course, and I was able to pass the exam with ease.
What issues in the profession are most important to you?
Climate change and sustainability is a very important issue. Engineers and OSPE should focus on promoting green engineering to improve sustainability and reduce the carbon footprint in manufacturing.
What advice would you give your younger self?
Take risks and don't be afraid of failure, learn from it, and believe in yourself.