OSPE member David Philpott is using his creativity and lifelong sense of curiosity to discover new antibodies that can be used to treat rare forms of breast cancer.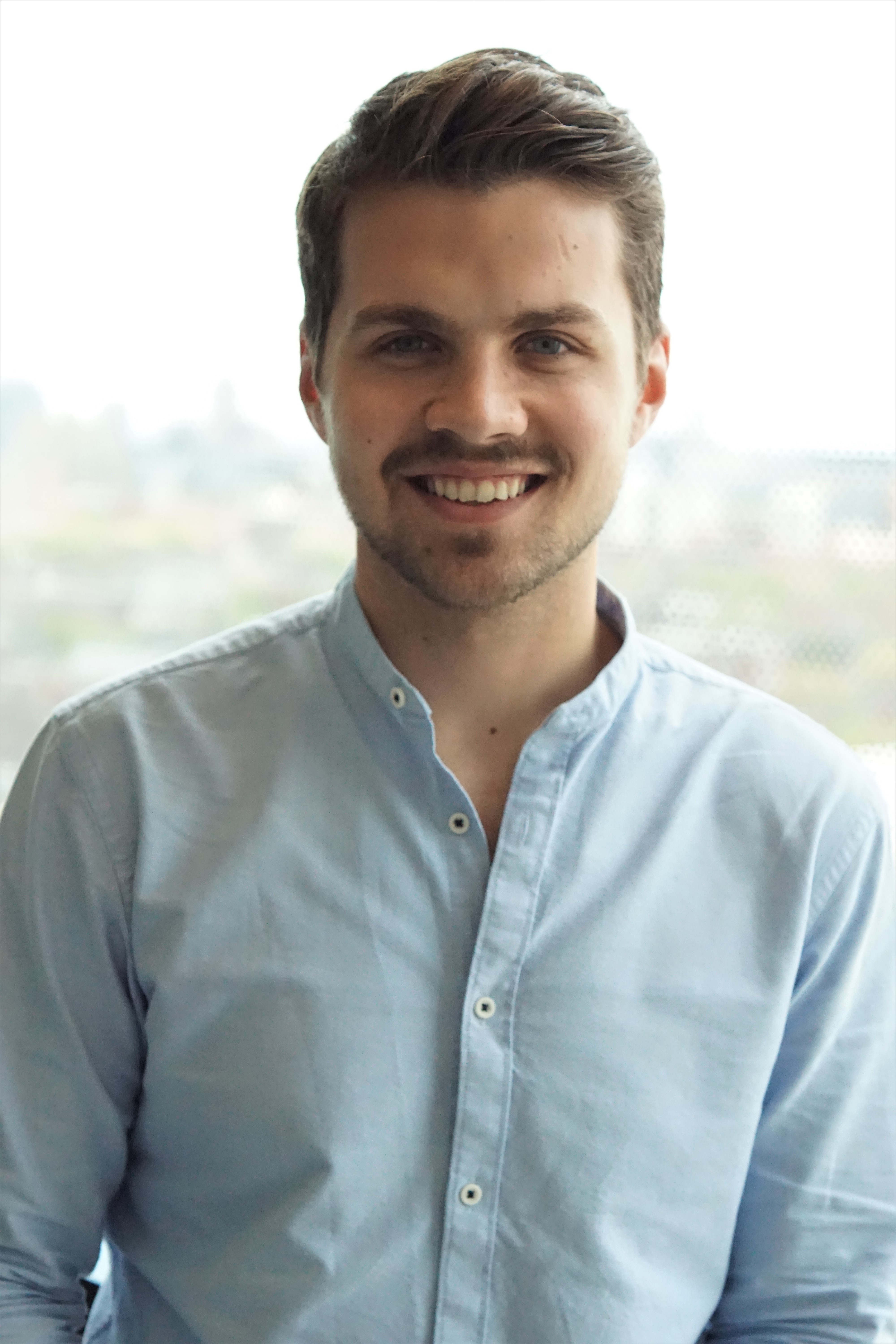 OSPE member David Philpott is a PhD student at the University of Toronto. Philpott's undergraduate degree provided him with a solid background in electrical and nano/microscale engineering. He is now using this foundation to develop new diagnostic tools for use in molecular and cellular biology.
Why did you choose to pursue studies in engineering?
—
When trying to discern what my future vocation would be, I had a teacher ask me what I used to play with as a child. The question was easy to answer – Lego. Combining that with my passion for science, physics and math, engineering was a clear answer for me. I get to use my imagination to create new ideas and my education to turn those ideas into reality.
How do you aspire to make a difference through engineering?
—
In terms of potential impact, to date, I would have to say some of my current projects at graduate school have been the most fulfilling. In particular, one focuses on searching for new antibodies that will be used to treat rare forms of breast cancer. Knowing that I can translate my love of learning and science into a tool to help people live longer and better lives is really rewarding. The thought of having an impact keeps me enthusiastic about my work when things get challenging.
In you opinion, what does engineering stand for?
—
That is a difficult question to answer because the range of work that engineers do is so vast and diverse. But I think engineers are united by shared character traits. Engineers work hard. They work with integrity. They are always up for a challenge. I think engineers retain a dash of childhood curiosity and creativity – I know I still have my old Lego set. I also think engineers are problem solvers who work towards practical solutions for real world problems.
Beyond technical knowledge, what other skills are useful in your current role?
—
Communication. I could have the best research results in the world, but if I cannot put them together in a way that clearly communicates the findings well to others, then what is the point? To be successful, I need to be able to impart my ideas clearly, to listen to what others want or need, and to lead people. All those responsibilities require me to communicate well.
What's next for you in your career? What are your goals and aspirations?
—
The next step in my career is to decide what the next step is! Short term, I want to finish my PhD. It is a goal I have had for a long time. But there are a lot of other things I have wanted to do. I have an interest in leading a research team, likely outside of academia. Also, I have considered starting a biotech company or a career in policy-making. In the meantime, I am learning more about all these options and identifying role models in these career paths.
How do you hope to work together with OSPE to achieve your goals and elevate profile of the engineering profession?
—
This goes in hand with my interest in public policy and governance. Unlike some other professions, there are a limited number of engineers who have transitioned their careers into politics. That is a shame, because a lot of the skills that engineering cultivates are needed in government. I hope to be able to work with OSPE's advocacy groups to develop a stronger relationship between engineers and the Ontario Government, maybe even entering politics myself later in my career.
What word would you associate most with OSPE and why?
—
Innovation. I think innovation is a word I like to associate directly with engineering. To develop new solutions, we need to be able to think outside of convention and to take risks. I think that carries through to OSPE as well. To bring about change, we need to be willing to try out new ideas, accept that they may fail and never settle for status quo.
At OSPE, you're instantly connected with an impressive network of like-minded people who are changing the world. Isn't it time you joined us? Here's how we've got your back.
*Stay tuned for more stories about the remarkably inspiring work being led by Ontario's engineering community.*