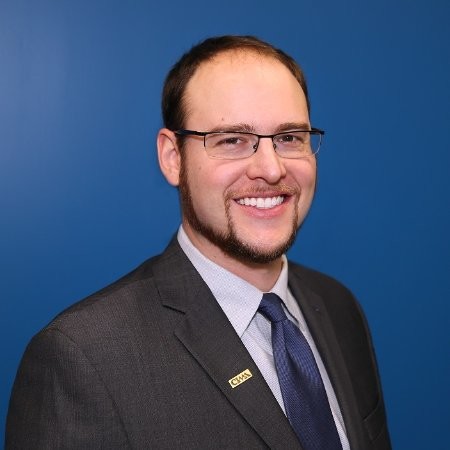 Thomas Kowpak, P.Eng., is a Project Manager and Engineer in CIMA+'s Water, Wastewater and Infrastructure Group, focusing on the design and construction of wastewater treatment plants and pumping stations, as well as long-term planning for facilities and wastewater masterplans. Kowpak has been with CIMA+ for the past 7 years, and as one of the first employees in the Toronto Office, has had the opportunity to see and contribute to its growth from 10 to over 150 employees.  Throughout this period, Kowpak was tasked with creating and leading the Joint Health and Safety Committee (JHSC) for the Toronto Office and he continues to lead the committee as a certified member.
Why did you choose to pursue engineering?
—
I have always had a love for science and the environment, and engineering has allowed me to pursue both of these passions in a single career. Being able to contribute to society and help make a difference in my surrounding communities is the primary driver for me.
Are there any projects or roles that have been most fulfilling to date?
—
One thing that is very important to me is the sharing of information and ongoing education as a means to continually improve the strength of the engineering community and society as a whole.  To this end, I have had the opportunity to present my work at numerous conferences including the Annual Water Environment Association of Ontario Conferences, as well as the Annual North American Water Environment Federation Conference. I have also authored technical articles on projects I led and completed in both Influents Magazine and Water Environment Technology (WET) Magazine. This has allowed me to share my knowledge and experience with others so that they may apply relevant aspects to their projects and contribute to the overall growth of the industry and safety and benefit of society.
What do you think it means to be an engineer?
—
Being involved in the development of the Toronto Office Joint Health and Safety Committee, as well as leading the CIMA+ Certificate of Recognition (CoR) initiative for the Toronto Office, has allowed me to translate this experience to my engineering work as well. I believe this goes hand-in-hand in engineering by making sure that there is a strong sense of health, safety and environment culture within our industry, not only for the benefit of future employees but for the benefit of the public that will be interacting with the infrastructure we help develop, and for the purpose of continually minimizing the impact our industry will undoubtedly have on the natural, social and economic environments that support us.
Beyond technical knowledge, what other skills have you found useful in your current role?
—
Strong and effective communication skills are probably the most useful skills to have in engineering, or any industry. Being able to communicate your ideas to different audiences with different backgrounds is invaluable in obtaining feedback and buy-in from technical leaders, project stakeholders, as well as the general public. As I have discussed previously, the effective communication and sharing of information is paramount for the development of the engineering industry and for the benefit of society as well.
What are your career goals and aspirations?
—
My career objectives are centered on continued acquisition of technical expertise, providing both leadership and mentorship in project management.  I wish to continue to grow into a strong leader at CIMA+ and within our industry as a whole, and to this end I am pursuing my Project Management Professional (PMP) designation as a member of the Toronto Chapter of the Project Management Institute (PMI).
How do you hope to work together with OSPE?
—
Participating in initiatives like this helps to bring focus on the individuals and teams behind the engineering profession and can help the public better understand that those who are working to strengthen their communities are also members of those same communities. Organizations such as the OSPE are paramount for implementing community outreach initiatives and informing the public of the strong work ethic of those within the engineering industry. I am happy to help further this cause by participating and working with OSPE to achieve its goals.
What is your hope for the future of the engineering profession in Ontario?
—
I hope for the continued advancement of the engineering profession within Ontario through education of the public and furthering the understanding of the importance engineering has in all facets of society.
Which word associated with OSPE speaks to you most and why?
—
Community. It is difficult to choose one word! But to me, community is most important, as everything engineers strive to achieve is for the betterment of society and the communities in which we live. To this end, advocating for the engineering industry and educating the public on the work we do is paramount to ensure that appropriate resources are available to implement the important work engineers perform everyday, allowing communities to grow and thrive while protecting and minimizing the impacts on the environment in which we live.
At OSPE, you're instantly connected with an impressive network of like-minded people who are changing the world. Isn't it time you joined us? Here's how we've got your back.
*Stay tuned for more stories about the remarkably inspiring work being led by Ontario's engineering community.*