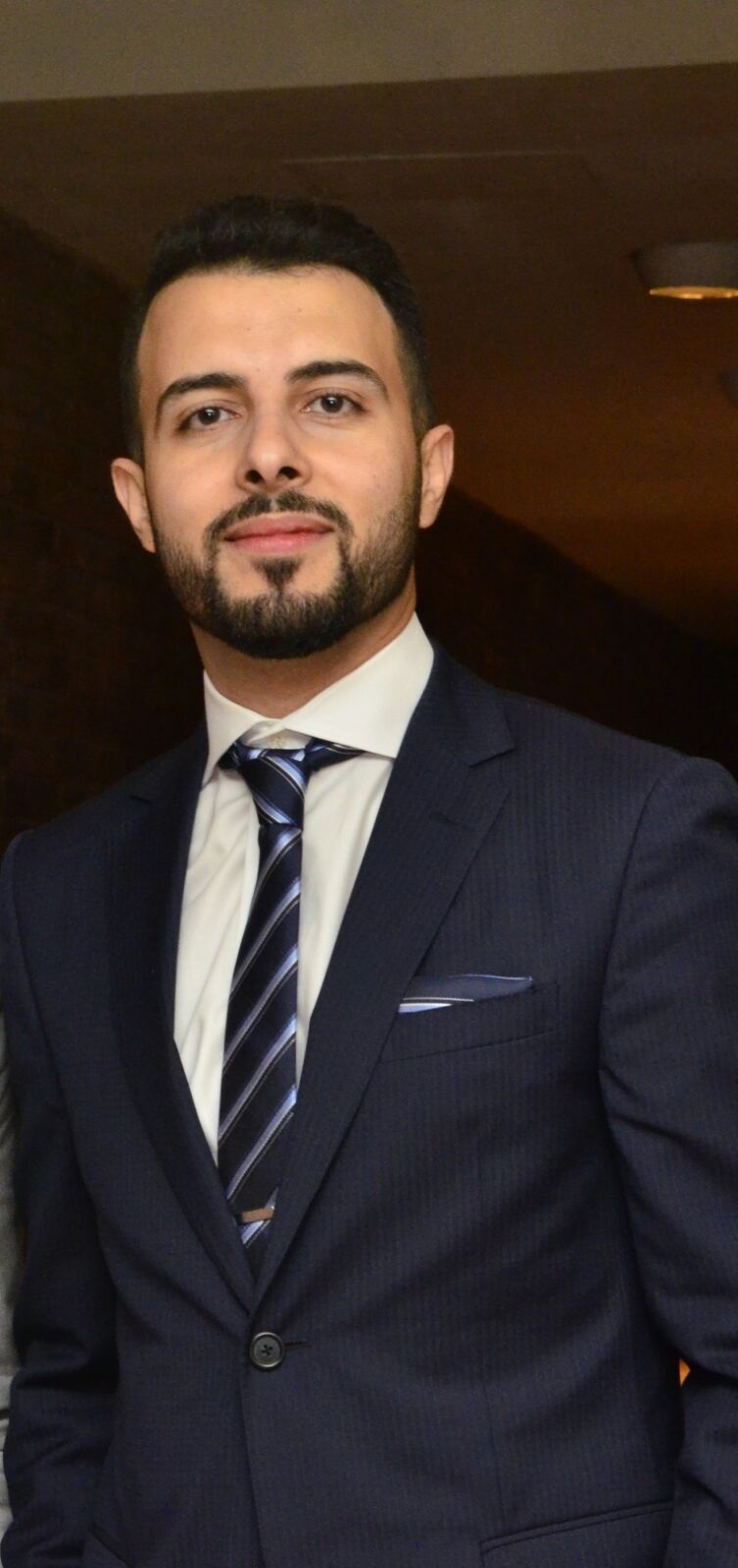 Marwan Alaydi, P.Eng., is a professional engineer and a passionate advocate for renewable energy. He is currently a project manager for an energy storage start-up delivering innovative solutions using machine learning algorithms and AI to predict electricity market trends and dispatch battery storage systems to enhance system reliability and reduce costs for customers.  
Prior to this role, Marwan led multiple construction projects bringing a total of 190 MW of  wind and solar energy to Ontario.  
Why did you choose to pursue engineering?
—
At a young age, I was fascinated by electricity and how it works. I grew up in a region where power outages were common, and in many areas, access to electricity was very limited. Discussing this with my dad, who is also an electrical engineer, I realized that this is a problem that can solved by future engineers.
How do you aspire to make a difference through engineering?
—
I aspire to make a difference by bringing my engineering knowledge into renewable energy development and working on innovative solutions to help solve longstanding renewable challenges, such as reliability and cost, to allow renewable generation to compete with fossil fuels.
What do you think it means to be an engineer?
—
To be an engineer in today's world means that you have an ultimate responsibility to contribute to addressing a global challenge, climate change. Engineering stands for a profession that solves practical problems in an innovative manner.
Beyond technical knowledge, what other skills are useful in your current role?
—
Project management, leadership, communication and negotiation skills, as well as financial modeling knowledge.
What's next for you in your career? What are your goals and aspirations?
—
In the short term, I aim to continue working in the field and deepen my knowledge in energy storage systems and renewable integration, while getting involved in policy work to help promote the industry.
One thing I hope to do is to clear up any misconceptions about the impact of renewable energy penetration. In the long term, I aspire to lead an organization that specializes in bringing clean energy to developing countries. I also like to mentor young engineers and transfer my knowledge in the renewables industry to others.
How do you hope to work together with OSPE to achieve your goals and to elevate profile of the engineering profession?
—
With the help of OSPE, I'd like to work on advocacy initiatives and meet like-minded people in the industry in order to play a bigger role in shaping Ontario's energy policy-making decisions.
What is your hope for the future of the engineering profession in Ontario?
—
I hope to see more engineers in policy and decision-making roles. I'd like to see the engineering profession well-respected and sought after to provide input on province-wide matters.
Which word associated with OSPE speaks to you most and why?
—
Advocacy. Advocacy speaks to me the most when I think about OSPE, as they work on promoting the profession, and bringing engineers back to the forefront of decision-making.
At OSPE, you're instantly connected with an impressive network of like-minded people who are changing the world. Isn't it time you joined us? Here's how we've got your back.
*Stay tuned for more stories about the remarkably inspiring work being led by Ontario's engineering community.*