Introducing DiversifySTEM – a microlearning app and website that delivers bite-sized, actionable lessons to promote gender diversity and changing culture in STEM workplaces   
After a soft-launch at this year's #ItsTimeWeBuild Forum, we've worked out the kinks and are ready to fully launch the DiversifySTEM app!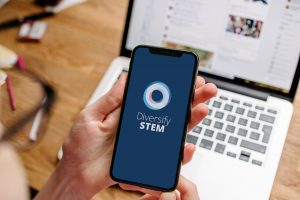 Designed for time crunched STEM employers who want practical tips on attracting and retaining women in STEM careers, DiversifySTEM is made up of modules that are flexible, enjoyable and action-oriented, with thought-provoking content that can be discussed and shared with others. DiversifySTEM provides employers with actionable strategies that can be learned in five-minute increments to help break barriers for women in their workplace.
According to OSPE's research report Calling all STEM Employers: Why Workplace Cultures Must Shift to Change the Gender Landscape:
1 in 2 women cite that they lack mentorship and feel disrespected by co-workers and clients
1 in 3 experience pay inequity and have difficulty balancing family
1 in 4 feel they are not fully utilizing their STEM careers and face discrimination, harassment or bullying. These factors have led to high attrition rates for women in STEM careers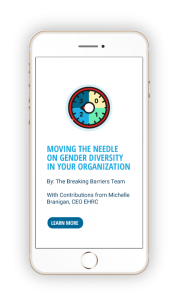 Around 20 years ago,  workplace health and safety initiatives were acknowledged as ideal goals for the workplace but were not fully integrated as a mandatory core business objective. Over time, businesses, industry and government realized the importance of ensuring the health and safety of all workers, and legislation, training and common practices changed as a result. We believe that addressing gender issues needs to be embraced and fully integrated into the workplace culture. But change must start within each company. The DiversifySTEM app and website is a starting point for employers to become aware of the issues, and to empower employees with tips that can get them started on making changes today.
The microlessons are based on activating actions from OSPE's Breaking Barriers report, and on real STEM workplace situations.
Features include:
Browse or search microlessons to find practicable tips applicable to common workplace scenarios. Read them as you need them.
Forum and discussion board – share thoughts, ideas and comments with other STEM employers on topics of interest
Pin and share cards – save the most useful information card to an easy to access place. Share via social media amongst your networks
Gamification – get recognition for completing microlessons
Push notification – get notified in app or to your email when new lessons are available
Quotes from users who reviewed the prototype:
"From an HR perspective – this would be an excellent tool for onboarding."
"This app is a great balance between a tool and a training module."
" I like that the education component is short and digestible with action-oriented tips."
"Easy to use, great content. Great tool to compliment onboarding and company diversity training."
"It's hard to fit in a 2 hour diversity training into my schedule, but these 5 minute weekly microlessons are certainly do-able."
Visit www.diversifySTEM.ca to sign up, or download the app from the Apple App or Google Play stores.