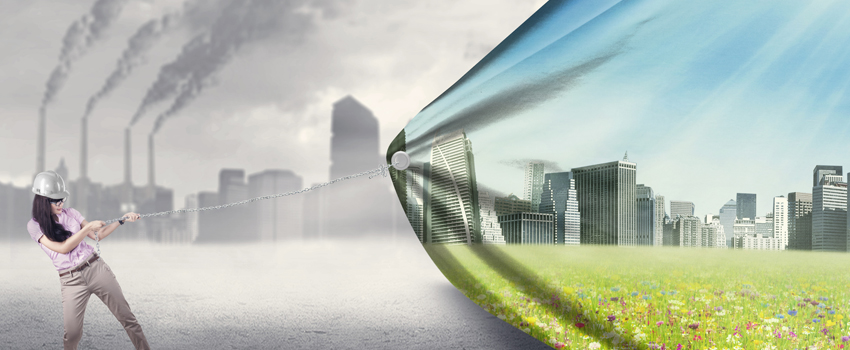 Back in April, Ontario announced its intention to move forward with a cap-and-trade program to reduce the amount of greenhouse gas (GHG) pollution in the province by putting a price on carbon and setting a limit on emissions.
Ontario will link its cap-and-trade auctions with Québec and California in the Western Climate Initiative (WCI) – a non-profit organization formed to support the implementation of state and provincial GHG emissions trading programs.
"The government will reinvest the money raised through cap-and-trade in a transparent way back into projects that reduce greenhouse gas pollution and help businesses remain competitive," Premier Kathleen Wynne's office stated.
"Projects may include helping families consume less energy through more energy-efficient appliances or housing, building more public transit to reduce the number of vehicles on the road, and helping factories and businesses reduce greenhouse gas pollution."
OSPE's Recommendations
Today, OSPE released a report entitled Engineering a Cleaner Economy: Examining Ontario's Carbon Pricing Program and the Role of Innovation, which states "OSPE believes that a market-based system, if well-designed and transparent, can not only drive meaningful climate action by ensuring emissions are reduced, but also accelerate low-carbon investment and innovation that can help transform Ontario's economy."
In this report, OSPE provides the following recommendations to government:
Decarbonization to the extent proposed by the Ontario government (reduce emissions by 15% below 1990 levels by 2020, 37% by 2030, and 80% by 2050) will require a huge amount of technological innovation and a coordinated, enduring approach to technology policies and research and innovation
Engineers must be involved in the design and maintenance of this technology
Cap-and-trade must be implemented in a way that does not cause economic hardship for energy-intensive and trade-exposed industries (EITEs)
Ontario must follow the lead of other jurisdictions and take proactive measures to mitigate the financial impacts felt by individual households
Revenue from the program must be re-invested in sustainable infrastructure and research and development of green technologies

Early estimates suggest that Ontario could generate between $1.5 billion and $2 billion annually from cap-and-trade auction revenues by 2020

Research and development grants and policies should recognize and support individuals and small companies for pilot projects and new inventions in addition to support for well-established firms
If you would like to comment or provide input on this topic, please leave a reply below. You can also connect with Glen Watson, OSPE's Policy Analyst at gwatson@ospe.on.ca.