OSPE and Transport Canada partner to bring you three Engineering Employment Events (E3s) this September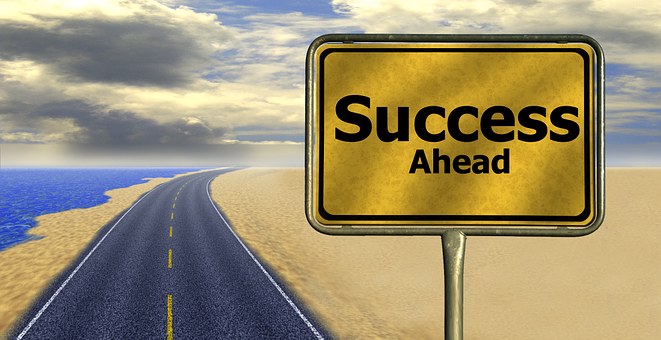 At OSPE, we understand just how difficult it can be to navigate the engineering job market. Whether you're a new graduate or an experienced professional, OSPE strives to help you land your dream job by connecting you with hiring employers in your field.  This year, OSPE has partnered with Transport Canada to bring you three fall Engineering Employment Events (E3s), hosted on September 11th in Montreal, September 23rd in Ottawa, and September 30th in Mississauga.
These E3s will give you the opportunity to network with and be interviewed by experienced professionals from the public sector. This could be your first step to landing a career with the Government of Canada.
Unsure if working at Transport Canada is right for you?
OSPE recently spoke with Martin McKay from the Infrastructure Department and Ryan Klomp from the Vehicles Department to give you a better idea of the exciting work taking place at Transport Canada and opportunities for you to get involved.
An introduction to our interviewees
—
Martin McKay is the Director of the Transportation Infrastructure Projects. He oversees a team of engineers and policy analysts who deliver federal funding for transportation infrastructure. He is also responsible for managing the two-billion-dollar National Trade Corridors Fund.
Ryan Klomp is the Director of the Environmental and Transportation Programs. He manages a suite of programs focused on advanced vehicle technologies, including connected and automated vehicles, alternative fuels, light-weight materials and aerodynamics. He also oversees a number of grant contribution programs aimed at improving the safety, security and environmental performance of Canada's transportation system.
What opportunities are available for engineers and how can they benefit from employment with Transport Canada?
—
Martin: Transport Canada offers competitive salaries, broad exposure to key Canadian infrastructure programs and a nationwide perspective on engineering challenges in transportation. The other great thing, especially in comparison to the private sector, is the work-life balance. We get to go home and really enjoy our weekends. There is also plenty of room for mobility – an engineer interested in pursuing a career in the public sector can work towards becoming part of an executive group within the Government of Canada.
Ryan: When folks think government, they don't necessarily think "cutting-edge" research. They may be surprised to find that we're engaged in the testing and evaluation of emerging technology well before it's introduced broadly into the market. We have some of the best facilities in the world at our disposal, including wind tunnels, climate chambers and crash test labs. For example, we're currently testing two prototype hydrogen fuel cell vehicles to assess their safety and environmental performance. This year, we're also running the first ever Canadian test of Cooperative Truck Platooning Systems at TC's motor vehicle test centre, located in Blainville, Quebec.
From your experience, what attributes would someone require to excel at Transport Canada?
—
Martin: Communication skills are necessary, both oral and written. One of the key things we look for are engineers who have a strong capacity to take technical matters and present them in a manner that is easily understood by non-engineers and politicians.
Ryan: Passion for the work that we do at Transport Canada is a driving success factor. Another highly important factor is curiosity because it is critical to understand new issues from different perspectives. And lastly, it's important to be able to efficiently engage with and network across different fields. For example, we want someone who can work with industry, academia and across government.
How would you describe the working environment/corporate culture at Transport Canada?
—
Martin: It's fantastic. We have a significant role to play in the delivery of federal funding. We get to see firsthand some of the biggest projects in Canada progress from design to construction. There's a lot of responsibility, but at the same time, it's an amazing team. We plan to effectively and efficiently have things completed and delivered. For example, we plan to have the project relating to the National Trade Corridors Fund done by end of year.
Ryan: We're very much a collaborative, dynamic team. People enjoy working here, and we don't operate in a strict hierarchical team structure. We spend around 40 hours a week together and sometimes more if we're on the road and away from our families. Thus, having a respectful environment that is collaborative and peer-based is essential. We take our work seriously, but don't take ourselves too seriously.
____________________________
If you are interested in learning more about Transport Canada and the engineering job opportunities available, stay tuned for OSPE's full interview with Martin and Ryan in the September issue of The Voice magazine.
Click here to learn more about OSPE's September Engineering Employment Events (E3s) in partnership with Transport Canada and to reserve your spot today.