"They say variety is the spice of life, but can it also help your career?"
 OSPE recently spoke with TELUS about its one-of-a-kind Graduate Engineering Leadership Program, better known as GELP, for recent engineering graduates interested in a career in telecommunications and technology.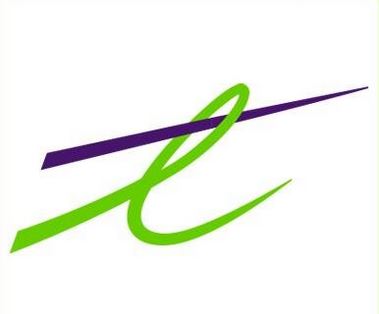 For post-secondary graduates entering a competitive, tech-driven, and evolving labour market, the likely barrier won't be the so-called skills gap but rather the experience gap. Work experience helps young professionals develop those communications and other non-technical skills that employers so often covet, while providing them with a breadth of practical experience to help them navigate the workplace.
And experience in diverse workplaces and sectors can be quite valuable for young professionals. Not only does it help one develop a variety of skillsets, but it also helps budding professionals acquire first-hand insights about what various jobs entail. This type of experience affords young professionals the chance to compare what it is they like and dislike about each role to better define their career path.
With these points in mind, TELUS' Graduate Engineering Leadership Program (GELP) is a unique opportunity for high-achieving, recent engineering or computer science graduates looking to develop their technical and software skills. On average, the program accepts 12 recent graduates every year and will grow to include more participants in the near future.
What sets GELP apart from other work-integrated learning opportunities is that recent grads complete three, nine-month rotations in one of five business-driven streams. That's 27-months worth of work experience – working with different teams and in various positions – plus a full-time salary!
GELP openings are national in scope, with positions available in Vancouver, Calgary, Edmonton, Montreal and Toronto. This means participants can stay put or try out various locations during their rotations.
Here are some examples of work rotations from previous years:

Participants can also take advantage of TELUS' leadership and business skills development curriculum – training that is usually reserved for leaders within the organization. For engineering graduates looking to obtain their P.Eng. designation, GELP participants can acquire two years of practical work experience to help them achieve this important goal.
TELUS explains they have a 90+ per cent retention rate post-GELP rotation because the program focuses on developing the very skills that employers like TELUS are looking for in applicants, including software development, virtualization, and security.
To qualify for this unique opportunity: TELUS seeks candidates who have completed an engineering-related bachelor's or master's degree within 18 to 24 months of the year of application.
Interested in applying to the GELP? Postings can be found here until the first week of October.
Given the program's penchant for variety, the hiring process consists of several stages:
Phone interview
Group presentation in front of peer candidates on a topic selected by TELUS, with TELUS staff as observers
Panel interview with several senior TELUS leaders (late October/early November)
Software challenge where candidates demonstrate their ability to communicate how they would breakdown a problem (working software or pseudo-code) into steps and solve it
Interested in GELP?  Email gelp@telus.com with your name, school and course of study to subscribe to TELUS' mailing list or simply to ask questions and find out more.
Want to hear from past GELP participants?
"My career at TELUS began at the Graduate Engineering Leadership Program (GELP), where I had the privilege to work with talented teams across the company, learning from them, discovering my interests, and leading a small national team of my own within the GELP. The GELP has not only provided me with exposure within TELUS, but also the [telecommunications] industry [through] networking events with the student community and industry partners. Additionally, GELP puts great emphasis on developing and educating its members to best prepare them for career paths that align with their interests. The GELP has given me opportunities to learn, grow, lead, network, and is truly a valuable experience for any new grads looking to start their career."
Terence Li, GELP alumni and Network DevOps at TELUS
"Being an alumni of the Graduate Engineering Leadership Program (GELP), I have been able to equip myself with a variety of skillsets to pursue my career goals. With rotations in different teams across TELUS, I was able to understand the telecom business, ranging from wireless to wireline and security. Having a network of people helped me build interpersonal skills to successfully establish myself as a part of the TELUS community."
Naveed Ur-Rehman Ali, GELP alumni and Wireless Packet Core at TELUS
This is the second of two posts in OSPE's back-to-school series about the opportunities available for students with TELUS. Click here to learn more about TELUS' co-op and internship opportunities for undergraduate students.