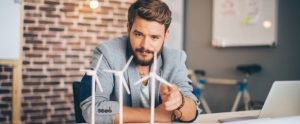 So you're finally done school… now what? If you're like many recent grads, you're probably now setting your sights on tracking down your dream engineering job. Although diving into the job hunt can seem intimidating at first (if not downright impossible), it can be an extremely rewarding experience if you put in a bit of hard work and some diligent research.
To help you find that engineering job you've been dreaming about, we've put together a comprehensive guide to ensuring your success on the job trail. Let's take a look:
Don't Wait Around
After putting in years of hard work to get your degree, it can be tempting to take some time off and relax. While you should definitely give yourself a break (you deserve it after all), don't get caught in a rut. It's a competitive market out there and opportunities could be passing you by without you even knowing it. Wake up early, put yourself out there, and chase your dream!
If you're still in school while you're reading this, it's never too early to start looking – even if that just means narrowing down exactly what kind of company you want to work for after you've graduated. There are lots of options available for engineers, and the more focused you are, the better.
Get As Much Experience As Possible
You've probably been told this a million times, but experience matters to employers. You know that you're awesome – but how are they supposed to know you're awesome unless you have certifiable proof of your awesomeness? Take advantage of work placement programs while you're in school and always be sure to try your hardest. The references you can accrue from your internships and placements are incredibly valuable once you hit the real world job market.
If you've already graduated or if your school doesn't have an appropriate work placement program, try pursuing firms you're interested in to see if you can come in to shadow an engineer. Employers appreciate disciplined and driven individuals that seem hungry for experience, and you never know who might give you a chance. Alternatively, volunteering is always a fantastic opportunity to build your experience to land that entry level engineering position.
Build Your Knowledge Base
Think learning ends with school? Nope! Learning is a lifelong process and you can take advantage of the job hunt by taking the time to educate yourself and grow as an engineer. At OSPE, we offer a variety of courses to help you expand your horizons and fine-tune your skills. Not only will you gain knowledge and new skills, but you'll also be strengthening your resume at the same time. Professional development courses on your CV will show employers that you're passionate about engineering and have a thirst for knowledge.
The Internet Is Your Friend
The Internet is a fantastic tool and you need to make use of it in your job hunt. Don't know where to find reliable engineering job postings? Try great online resources like Indeed and the OSPE Job Board. Also be sure to build out your LinkedIn profile – future employers will want to see it and it also functions as a great networking tool. Make sure you do extensive research on any firm before submitting an application to them, so that you can customize and personalize your cover letter and resume for both the position, the company, and the hiring manager. This seemingly insignificant step will set you apart from other candidates and help you stand out.
Network, Network, Network!
You've probably heard the old adage – "It's not what you know, it's who you know". While this isn't always true, it definitely doesn't hurt! Networking can fast-track your job hunting experience – you never know who you'll meet at an engineering event. You could meet a future employer, a new mentor, or even just a new friend! Even if someone doesn't have a job to offer you, they could be able to put you in touch with someone who does. Or they could just be able to give you some advice and point you in the right direction to help you complete your journey.
Our Engineering Employment Events, also known as E3s, are fantastic opportunities for both jobseekers and employers to get together and make things happen! Attendees get a chance to network with some of Ontario's biggest movers and shakers in the engineering world and make some solid, long-lasting connections.
Looking for more opportunities to find your dream job? Join OSPE today!