There are many reasons for someone to become a mentor: the satisfaction of helping a mentee reach their professional goals, expanding your network, contributing to the local talent market and economy…the list goes on.
Mentoring a newcomer to Canada is especially important as these individuals are typically just learning how to network and make connections in a country that has a very different labour market and cultural etiquette. It is also a wonderful way to share your industry insights and to teach newcomers job search strategies that they would not be familiar with otherwise.
So, what do newcomers need from a mentor?
—
1. Help Develop Career Goals:
Set achievable goals together by listening to your mentees' needs and understand what they want to gain. Always make sure you are on the same page!
2. Provide Labour Market Intelligence:
You have a wealth of knowledge to share with your mentee. Not only will you familiarize them with our economy and the labour market conditions in their respective field, but also teach them how to access the resources they need to achieve their career goals in Canada.
3. Open Doors:
You have connections your mentee would benefit from. Introducing them to your professional circle will help broaden their network and allow them to practice socializing in a Canadian setting. However, just introducing them might not be enough. Many newcomers come from cultures where walking up to strangers is unheard of, so they might need coaching on how to approach new people and introduce themselves.
4. Empower:
Build your mentees' confidence to achieve their goals. Newcomers come to Canada with a breadth of knowledge, skills and global experience. Standing out as a newcomer can be hard enough in such a competitive market. A newcomer needs someone to encourage them to believe in their abilities and their employability.
5. Empathize:
Imagine leaving your home country and everything you are familiar with, and starting a life in a new country from scratch – often in another language. Newcomers often feel frustrated that their decades of experience are undervalued and think they have to learn a whole new set of skills to be able to find employment.
Familial and social constraints can make it difficult for some women to access training and development services. This is especially common for women in typically male-dominated fields, such as engineering and Information Communication Technology (ICT).
EWIT (Empowering Women in Information Technology)
—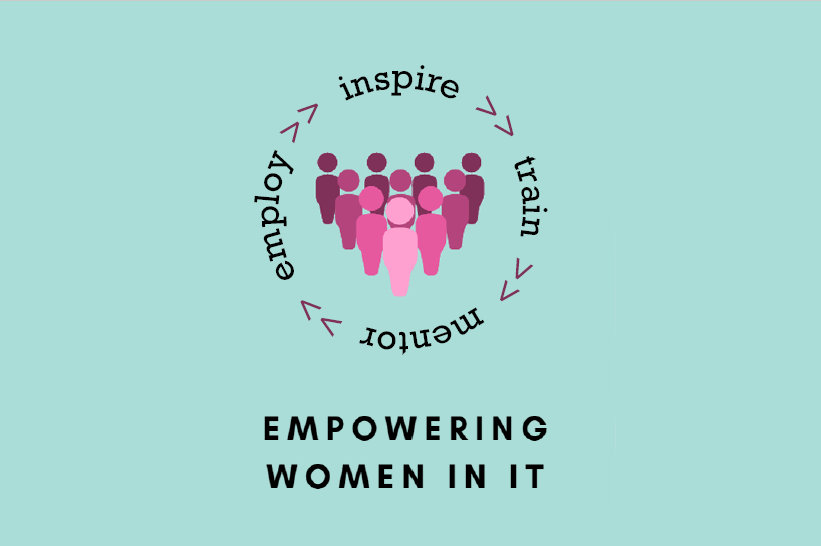 EWIT is a program dedicated to women in engineering. This program supports the empowerment of Internationally Educated Women Engineers in order to overcome barriers that prevent them from entering and advancing in the Ottawa ICT (Information Communication Technology) sector.  Our program launches this October.
We are currently looking for mentors to empower our women by providing the knowledge and resources they need to help them reach their career goals!
For more information, please contact:
—
Juliette Smith, Employment Services Operations Manager: juliette.smith@in-tac.ca or call 613-710-2969.
This guest post was provided by the International Talent Acquisition Centre, or In-TAC.