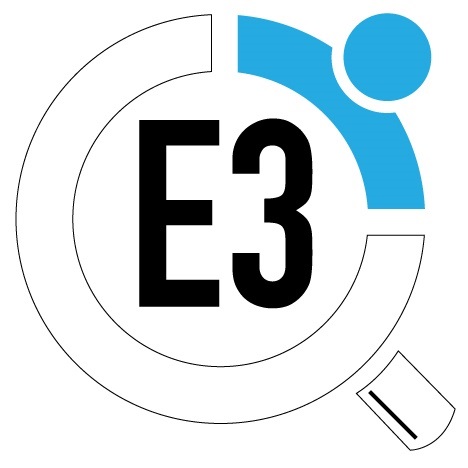 Every year, dozens of major engineering employers and skilled engineering candidates from across Ontario come together for a productive day of job search networking at OSPE's Engineering Employer Events (E3s).
In 2017, OSPE hosted a total of 6 E3s, that brought together 51 exhibiting employers and over 980 job seekers to help fill more than 230 job openings. Participating employers from 2017 have noted at least 161 "success stories" – including follow up interviews and referrals.
Here are three BIG reasons engineering employers don't want to miss OSPE's upcoming E3s:

Sifting through stacks of resumes can be a challenge – especially when you consider the additional time and effort required to complete the subsequent phone and in-person interviews that are typically part of the hiring process. On paper, a candidate may seem like a great fit, but engineering employers know that enthusiasm, initiative and cultural fit are examples of important factors that are much easier to gauge through quality face-to-face interactions.

OSPE's E3s afford engineering employers the opportunity to efficiently get acquainted with qualified candidates of all experience levels, who have a keen interest in their company or field of work. Engineering employers typically provide job descriptions for several vacant positions, so that they can converse with knowledgeable engineers and engineering graduates to fill a variety of different roles within their organizations – all at one convenient event.
The average experience level of E3 job seekers in 2017: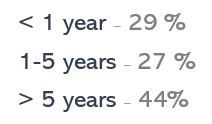 Whether your company specializes in a particular field, or you're seeking to fill positions within several different departments, OSPE's E3s typically bring together a range of engineering graduates and professional engineers with technical expertise from across a wide variety of engineering disciplines and sectors.
In 2017, job seekers with educational or professional experience in the following engineering disciplines attended OSPE's E3s:

Preliminary E3 Schedule for 2018:
—
| | |
| --- | --- |
| April 5 | Mississauga |
| April 26 | Ottawa |
| September 12 | Southwestern Ontario |
| October 18 | Toronto *In collaboration with OACETT |
Click here for more detailed information on OSPE's E3s. Additional dates or cities may be added.
Engineering employers interested in participating in multiple E3 events are eligible for exclusive rates.
To learn more about the February 10th Engineering Employment Event in Mississauga, contact Jamie Gerson, P.Eng., Corporate Account Executive, at jgerson@ospe.on.ca.