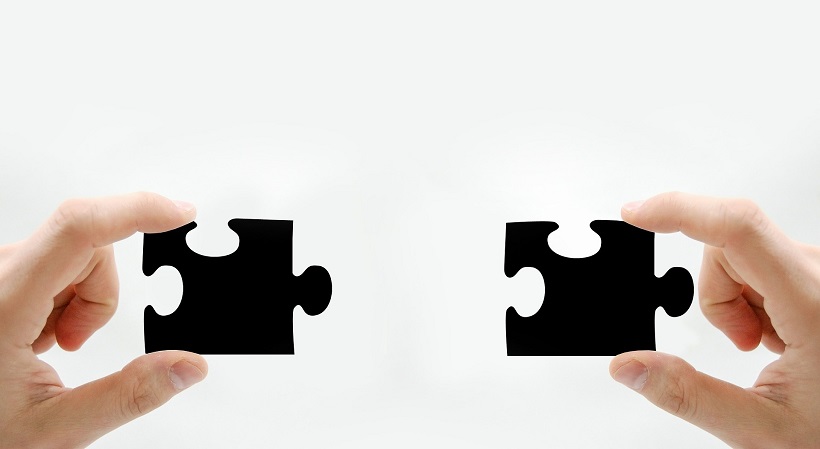 At times, it might seem too good to be true, but the reality is, networking doesn't have to feel like work – or even worse, like the first day of school. While it's easy to fall into the habit of viewing networking as an uncomfortable task, it's important to remember that a lot of the time, we are actually networking during many of our everyday interactions with friends, neighbours, acquaintances and colleagues.
How can we recreate these natural conversations at planned professional events, so that we are not only networking effectively, but also enjoying ourselves?
Here are five tips for successful networking:
Be yourself. False pretenses and exaggerations are never a solid foundation for any new relationship. The ultimate goal when networking is to establish fruitful and long-lasting connections. Don't try to be the professional you think others want you to be. Be authentic, so that conversations turn into contacts, and eventually into new connections when existing contacts feel comfortable vouching for and introducing you to others within their own networks.
Introduce yourself to the event organizers. It can be hard to decide where to start in a room full of unfamiliar faces. Sometimes, a good place to begin networking is to strike up a conversation with the individuals hosting the event. Chances are they'll be able to introduce you to other event facilitators and attendees to help get you started.
Don't work the room. Although this might be the most common catchphrase when it comes to networking, you never want to be a "card spammer" who's looking to speak with as many people as you can. It's important to build a rapport with those you meet – ask questions and take a genuine interest in the other person's job, skills and outlook on subjects of common interest. Conversations are generally much more memorable than a quick "sales pitch".

Put your matchmaking skills to the test. While you want to grow your own network at professional events, it's often beneficial to consider how you can draw connections between others as well. Everyone likes a team player, so if you know two people who are well-matched in terms of the services or resources they either have or require, connecting these individuals demonstrates an admirable quality and could lead to new opportunities for you down the road.

Demonstrate your enthusiasm. Demonstrating that you care about your work or a given subject during a conversation with a new contact tends to increase your credibility in your field. Showing your enthusiasm should also apply to event follow ups. Reach out to new contacts within 48 hours of becoming acquainted. Refer to something specific from a prior conversation or share a resource that you think might be beneficial to amplify a standard, "it was nice to meet you" email, and to open the door to more productive correspondence.
OSPE's upcoming Summit for Female Engineering Graduates and Mentors is an ideal opportunity to put these networking tips into action
On October 22, 2016, OSPE will be hosting a full-day event for female engineering graduates and male & female engineering mentors.
This full-day event will consist of 2-hour, concurrent workshops about leadership, communication, gender issues and negotiation. Attendees will be required to select one of two workshops for both the morning and afternoon sessions. The day will also offer plenty of networking opportunities with other mentors and female engineering graduates in the engineering community.
AM Workshop Topics
1: Using Brain Science to Re-Engineer Results: Understand brain-based science as it relates to human behaviour and how this can be used to work through dynamic challenges and better drive results.
2: Overcoming Gender Issues to Empower Your Engineering Career: Explore gender issues in the workplace and discuss strategies for overcoming obstacles for success.
PM Workshop Topics
1: Effective Communication in Science, Engineering, Trades and Technology Workshop: Improve communication skills through discussion, self-reflection and experience-based learning. Assess your own communication style and learn how to better communicate with those of other styles.
2: The Art and Science of Negotiating for Results: Understand and apply the "art" of negotiations by learning four key tasks of negotiation to maximize results without damaging relationships.
Space is limited for this informative and interactive gathering, so interested individuals are encouraged to register early.
This project has been funded by Status of Women Canada.

Contributing partners:

Sources:
"17 Tips to Survive Your Next Networking Event." Forbes.com. July 22, 2014. Accessed September 29, 2016. http://cr.bentallkennedy.com/Employees/TalentManagement.
Dave Roos "10 Networking Tips for People Who Hate Networking" 19 July 2013.
HowStuffWorks.com. http://money.howstuffworks.com/business/professional-development/10-networking-tips-people-hate-networking.htm 3 October 2016