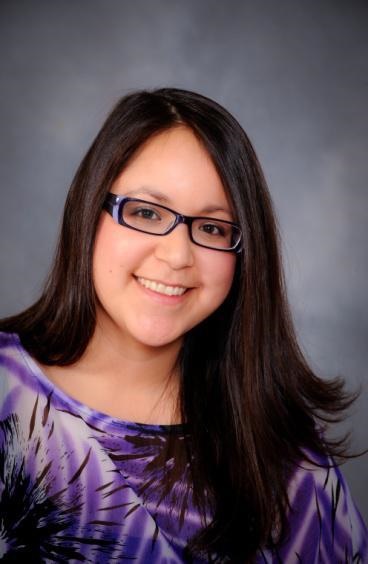 To explore the world of mentorship, we've been getting acquainted some of the dynamic mentor-protégée teams who are a part of the Engineering Professional Success Pilot Mentorship Program. Today, we turn the spotlight onto another mentoring superhero, Sharon McGuire.
"I always remind my mentees to seize any opportunity to gain more experience," said McGuire. "You have to put yourself out there and be an 'eager beaver' so to speak."
And she certainly speaks from experience. Recruited to the mentorship program largely because of her varied background at Ontario Power Generation (OPG), McGuire's colleagues knew she could bring a diversity of technical skills to the table. Beginning her career journey at OPG as an engineering/applied science trainee, McGuire did a number of rotations until she discovered her passion as an environmental advisor. Conducting air emissions modelling and providing technical advice across the organization, she continues to build her build her own unique success at OPG as she works towards becoming an air specialist.
Sealing her fate as one of the program's vital team players, McGuire also has the heart of a mentor.
"I've always enjoyed helping peers solve problems to reach their fullest potential. I've taken on many unofficial mentorship roles and I'm fortunate to have had a number of unofficial mentors to guide me over the years. The program was the perfect fit," said McGuire.
McGuire works with two mentees with whom she meets monthly to develop personalized plans of action. Proving you don't need superpowers to make a big difference during one-hour sessions, McGuire has helped her protégées navigate aspects of the licensure process by providing advice on registration as an Engineer in Training (EIT) and sharing personal preparation pointers for the Professional Practice Exam (PPE). During their one-on-one sessions, McGuire works with her protégées to develop strategies for reaching their career goals, including cover letter and resume work as well as fine-tuning personalized job search plans.
"A lot of it comes down to evaluating your transferrable skills and narrowing down whether you're striving for a management or a technical role," said McGuire.
"My best advice to those just starting out in the profession is to find stepping stone jobs that will provide you with the experience you need to get where you want to go. Sometimes it takes a sales-oriented position, for example, to really become familiar with a business and its technical background."
McGuire believes mentors can provide important industry perspective. They've been through similar experiences, can answer questions specific to your field of interest and can share contacts to expand your network.
"Sometimes just knowing that someone believes in you can be a huge weight off your shoulders. Many professionals often feel that they don't have all the answers, so they think mentoring may not be the right fit for them, but you don't have to know everything to be of great help to someone unfamiliar with the field. A lot of times the resources and experiences that you have at your fingertips are more than enough to boost someone's confidence."
Later in the month we'll be checking in with McGuire's mentees, so stay tuned for a look at the mentorship experience from the perspective of the protégée.
In the meantime, if the Pilot Mentorship Program appeals to you as either a mentor or a protégée, click here to find out how you can get involved.