Whether you are actively searching for new opportunities or casually keeping an eye on the engineering job market in your region, here are three ways OSPE has you covered.
Engineering Employment Events (E3s)
OSPE's E3s are boutique-style job fairs that allow you the chance to speak with hiring employers one-on-one, view their organization's current openings, and apply for the opportunities that interest you.
—-
This fall, OSPE is offering four E3s to help you with your next career move:
—
OSPE/OACETT E3
September 14, 2017
Toronto, Ontario
OSPE and the Ontario Association of Certified Engineering Technicians and Technologists (OACETT) have partnered to present an E3 that welcomes recent graduates and individuals with an EIT, P.Eng., C.E.T., C.Tech. or A.Sc.T designation. **Please note: this event is not open to students**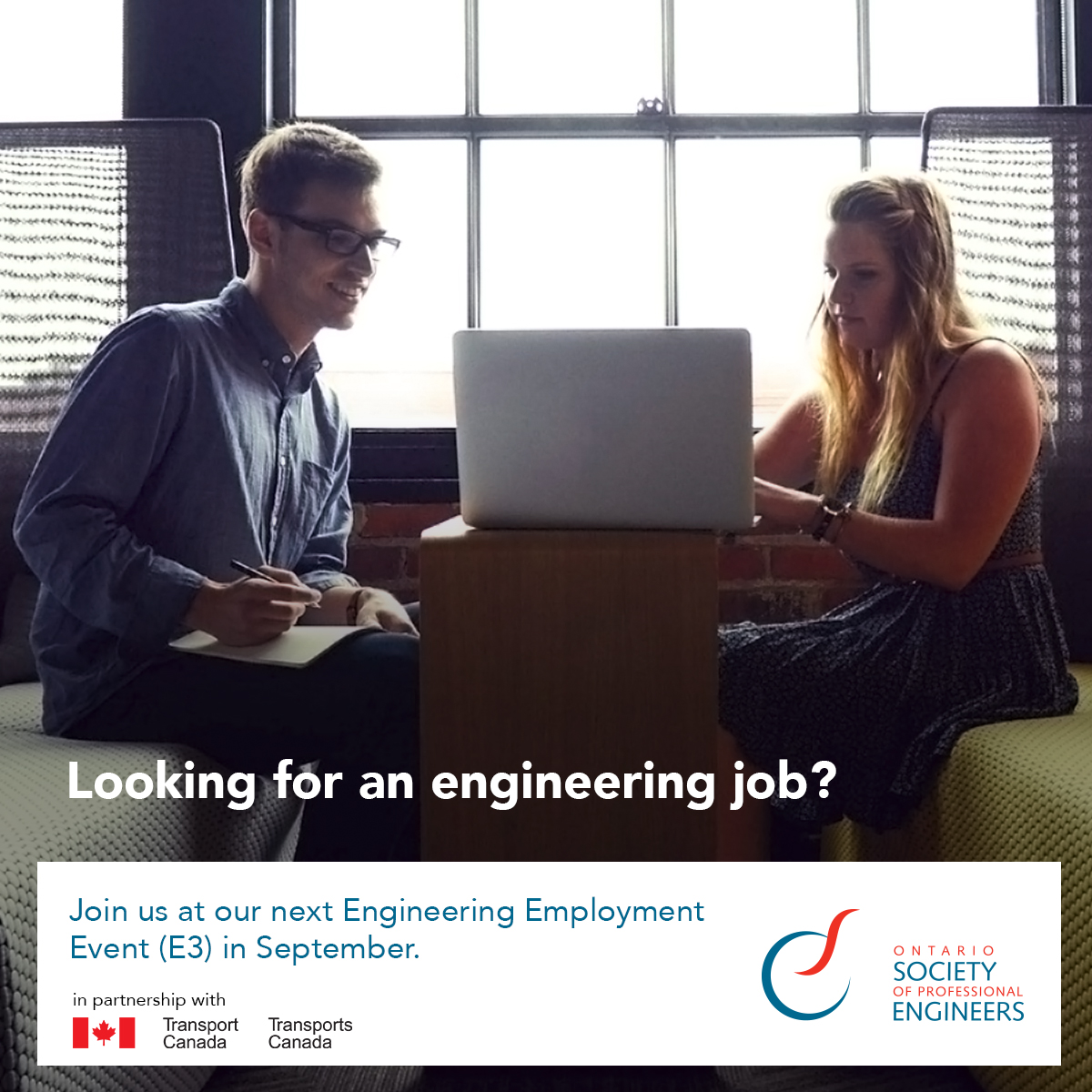 Transport Canada E3
September 2017
Montreal, Ottawa and Mississauga

OSPE and Transport Canada have partnered to present a series of E3s that will connect you directly with managers in various departments of Transport Canada seeking engineering expertise in various disciplines for multiple entry- and management-level positions. These events welcome both recent engineering graduates and established professionals. **Please note: this event is not open to students**
Register below for one of three events:
Want to know what engineering employers are really looking for in a job candidate today? We'll give you a hint: it's not what you've been told.

Join us immediately prior to each E3 for a CareerQuest workshop to learn how to make yourself stand out from other candidates. Each workshop is led by an experienced engineering recruiter or hiring manager who will tell you exactly what makes a superior job candidate.
To attend any of these E3s and to sign up for the CareerQuest workshop, register at www.ospe.on.ca/events.
Job Search Workshops
OSPE's job search series can give you a leg up on the competition and help you to successfully manoeuvre the changing engineering job market. These online workshops are a must for anyone looking to advance their career. Each workshop is led by a former engineering head hunter with 20 years of success.
Our fall series includes:
—
Interview Winning Resumes for Engineers
August 16 & November 15, 2017
Do you feel as though you are submitting endless applications, but aren't getting called for an interview? Learn how to develop a winning resumé that will get through both human and digital screening to successfully land an interview.
Seven Best Practices to Attract and Drive Recruiters and Employers to your LinkedIn Profile
October 18, 2017
LinkedIn has become one of the most important tools recruiters use to screen potential hires. Learn how to catch the eye of potential employers by creating a strong online presence and professional network.
How to Build a Strategic Business Network
September 19 & October 19, 2017
Many engineers find themselves unprepared for and overwhelmed by the job search process. Learn how to develop a professional support system that can help you avoid unforeseen career setbacks, advance your professional reputation, and stay abreast of strategic issues facing engineering today.
Acing the Engineering Interview
September 20 & November 16, 2017
You only have one shot at making a great impression. Learn how to avoid interview pitfalls, recognize and respond to deal-breaker questions, and demonstrate your value to a potential employer.
Engineering Job Board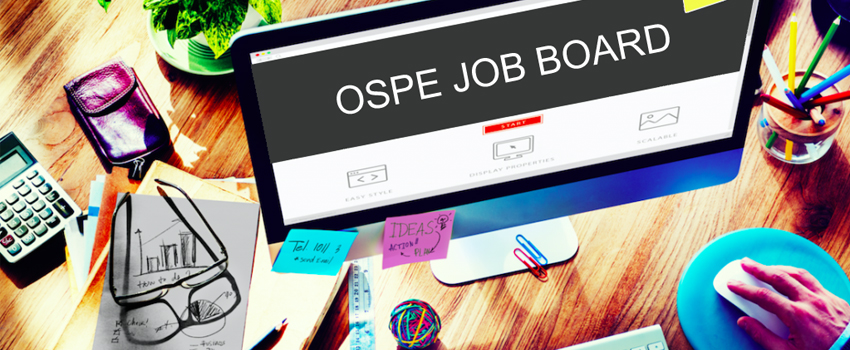 Forget the generic, monster job boards. If you want to streamline your job search, bookmark OSPE's Engineering Job Board. Over 80 new engineering positions were added over the summer alone!
Be amongst the first to hear about job openings for engineers and engineering graduates in Ontario. Job postings spanning all engineering disciplines and experience levels are added every day, so be sure to visit often to find the latest listings.
To access OSPE's Engineering Job Board, visit www.ospe.on.ca/careers.
For more information about any of OSPE's job search programs and services, email pd@ospe.on.ca.