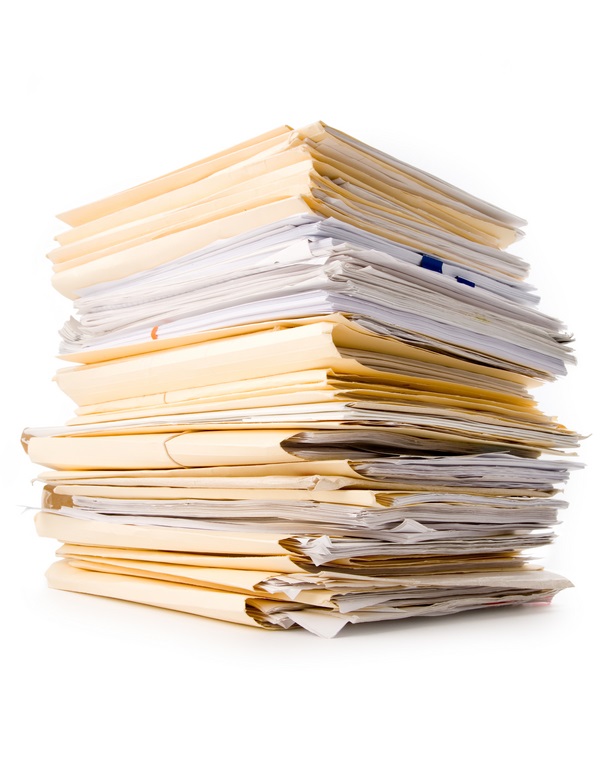 Picture this…
You're a human resources manager. It is your job find the ideal candidate to fill a position that's just opened up in your company. Your inbox has just been flooded with 96 cover letters…attached to 96 résumés. How on earth are you going to find the perfect person to fill the job? What separates the good résumés from the bad?
Here are five examples of the résumé-writing process gone wrong:
1. Repurposing
Sure, recycling your cover letter and résumé might save you some time and effort, but it isn't necessarily the best way to showcase that you have a vested interest in the particular role or company to which you're applying. Plus, as careful and thorough as you might think you're being when it comes to edits, you risk making a blunder like the one below! The job market is competitive as it is – don't take yourself out of the running for a senseless mistake.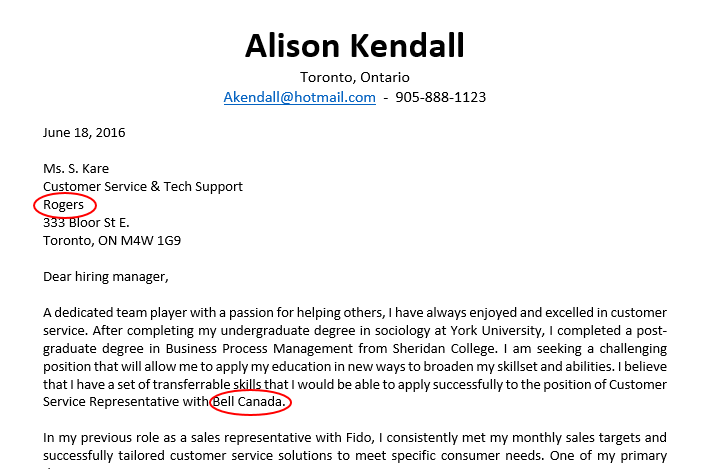 2. Skill Selection

It's tough to make a great impression and to demonstrate to an employer that you're a qualified fit for a given role, in only 1-2 pages. That means the skills and accomplishments that you highlight must be chosen wisely. Although the activities and award-wins listed in the example below may have been great honours, they are not likely going to do your skill set justice and set you apart from other candidates.

3. Etiquette
Put your most professional foot forward. Using an old, personal email like the one listed in the résumé below is not likely going to leave a lasting impression of maturity and competence. By the same token, while it is generally advised to include your online profile within your résumé, you don't want your LinkedIn photo – or those posts and photos on any accessible social media accounts – to reflect your 'social' side over your professional side.

4. Layout
When someone is tasked with sifting through piles of résumés, they aren't going to have time to pull out their magnifying glass in an attempt to read through blocks of endless text. A page without headings, white space or a legible font will be skipped in a heartbeat.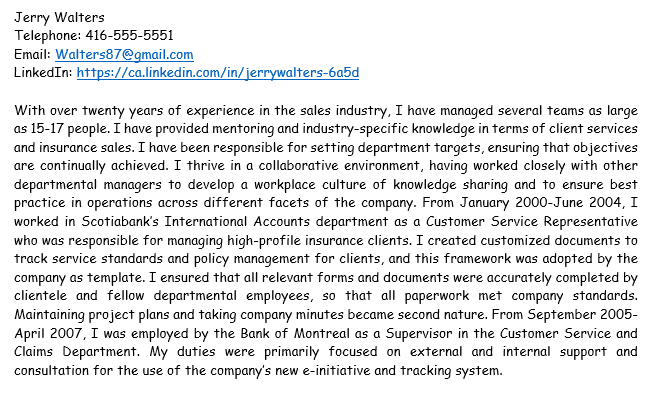 5. Tense
Your writing style will influence the reader's confidence in your ability to get the job done. There is no need to use the first person and littler your résumé with bullet points noting, "I did this" and "I did that". The whole point of a résumé is to sell yourself. The person reading your résumé knows you are talking about the work that you have done. At the same time, using the third person in your cover letter or résumé risks giving off an arrogant tone. Remember, you want to appear confident, not conceited.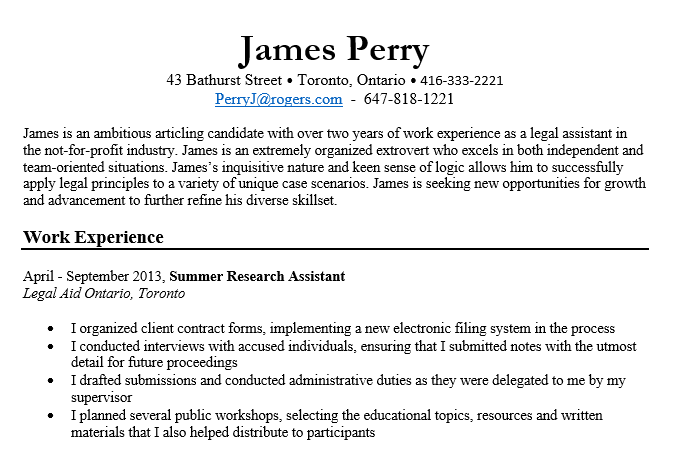 What SHOULD you do?
Although it's helpful to know what not to do when putting together your cover letter and résumé, it's even more helpful to know what you SHOULD do during the job search process.
That's where OSPE can help!
If you're looking for a new job, OSPE's Job Search Program is designed to provide you with the knowledge and skills you need to write an impactful résumé and cover letter, access the hidden job market, impress potential employers and recruiters, make connections in your field and successfully land a position that meets your needs.
Pick and choose from our selection of five unique workshops, offered through distance or classroom learning.
Workshops include:
Interview-winning résumés for engineers
How to use the power of marketing letters to target and land your next job
Seven best practices to attract and drive recruiters and employers to your LinkedIn profile
How to build a strategic business network
Acing the engineering interview
Click here to learn more about each of these workshops in more detail, and to find about discounted member pricing.