OSPE's new Smart Mobility App is available NOW via Google Play and the Apple App Store!
—
With the rapid pace of advancement in the smart mobility industry and the high demand for skilled professionals to fuel the continued growth of this sector, it's our goal to introduce you to a world of career opportunities that you may not have considered.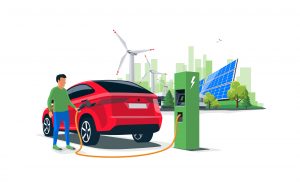 OSPE's new Smart Mobility App is the ultimate resource guide for engineering and technology students and recent graduates who are curious about kickstarting their careers in this innovative space.
We know what you're thinking… Nowadays, you have easy access to a wealth of information on the internet, so how will this new Smart Mobility App come in handy?
The answer is simple – we've done all the time-consuming work for you! OSPE's App compiles all the information you need on the smart mobility sector in one place, including possible careers and what you need to get there – from job search tips to practical exercises.
*Search "Propel Us" to find the App on either platform.

The key features of OSPE's Smart Mobility App:
—
1. The App was created using relevant data from senior human resources and technology managers working within smart mobility industry. These experts have shared their insights on career road maps, as well as recommended resources, websites and courses for job seekers like you to be successful.
2. The Smart Mobility App provides up-to-date information on technology trends. Start your journey with important sector statistics and a brief history of the automotive industry, so you have a better sense of what's coming next in this field. We also have tons of information on how you can keep up with all this technological advancement.
Explore six automotive technologies and their associated job opportunities: manufacturing processes, materials engineering, vehicle connectivity, autonomous vehicles, propulsion systems and mobility services. Plus, learn about Hyperloop and Maglev technologies, which are reshaping our transit systems.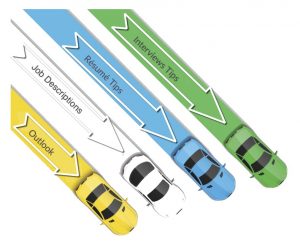 3. Gain industry-based insight into both the technical, non-technical and job search skills that will help you land a job in Canada's auto and transit industries. We've compiled over 20 tips on how to get an entry-level or junior engineering and technology job.
Take a journey through the App to learn the language of job descriptions and to access tangible strategies for updating your resume or preparing for a job interview!
4. The App is still growing! We're building a database of top companies in the smart mobility industry with descriptions of what they do and the areas in which they're innovating. With this information, you can better target your job search and get connected with engineers and potential employers in your area of interest.
Whether you are a recent engineering and technology graduate, a job seeker, or simply someone interested in the smart mobility industry, all you need to do is download our Smart Mobility App from the Apple App Store or Google Play and all this information will be in your pocket! Start exploring today! *Search "Propel Us" to find the App on either platform.
OSPE's Smart Mobility App can also be viewed on your browser by visiting www.PROPELUSOSPE.ca
The following post was contributed by By Huijie Xu, an Earth & Environmental Science and Engineering & Public Policy student at McMaster University.