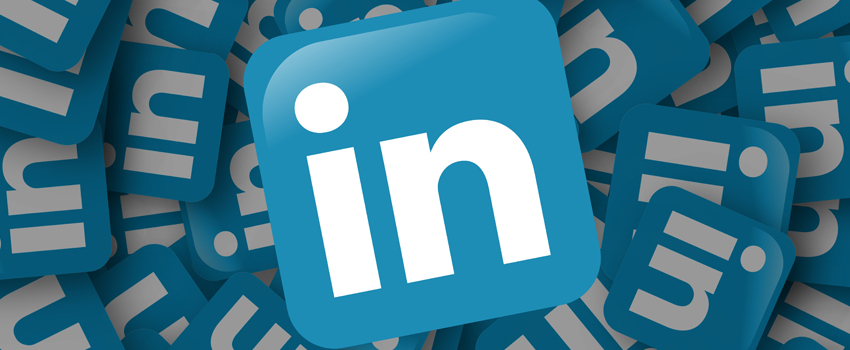 This is a guest post by Paul Hill, a job search expert who has dedicated over 25 years of his career to helping engineers find work. Paul is the principal of Transition to Hired and the lead trainer of OSPE's live streaming career and job search training programs which are broadcasted throughout Ontario. He is also the author of the international bestselling book "The Panic Free Job Search: Unleash the Power of the Web and Social Networking to Get Hired." A complimentary copy is available to members who attend OSPE's E3 events in October 2015.
As more and more employers turn to LinkedIn and social networking to find talent, it makes sense as a professional to maximize your return on investment in your online efforts. Many professionals simply present a static profile that they fail to optimise and market actively, and this is especially true for those who are employed. One way to get more out of your online profiles is by promoting your employer in order to help land new business and attract the best talent for your company. LinkedIn is much more than just a place for unemployed professionals to connect with recruiters and HR staff.
A catalyst for attracting talent
Many professionals say to me: "Why should I spend time promoting my employer or attracting talent to our company? I'm not in HR." Helping your recruitment team identify talent helps shorten the recruitment cycle, and according to research, these employee referrals can in some industries generate more profit per employee. What's in it for you? Working with the best talent makes your company better, and as your company gets better it grows, thereby guaranteeing that you have a job for years to come.
Referrals and networks do matter
If you are interested in landing a new job, career progression, or income security, then it makes sense to consider what CareerXRoads has discovered. "We estimate that a candidate who has acquired a referral is 3-4 times more likely to be hired (and this data is being replicated elsewhere with the same results)." Having a profile on LinkedIn or a presence online is not a magic pill for referrals, but it does help. It is just one part of a well-executed career marketing plan. You still need to work it to make it work.
Your career depends on it
Why should you consider optimising your LinkedIn profile in order to be found by other professionals, decision makers, recruiters and HR teams? According to a large Ontario university's Director of Human Resources, who was recently a guest paneliston a Canadian television show, the university receives between 300 to 750 applications per job posting. What is most interesting however is what the HR Director said: "…we want the best talent therefore we task our recruitment team to go out on LinkedIn and find the best talent." What is the inference here about the applicant talent pool?
Establish a network
Still not convinced? Consider what the Federal Reserve Bank of San Francisco had to report in a recent article about job search: "Potentially more important, regardless of whether a vacancy is posted or not, employers may reach out to employees at other firms directly even if the employee is not searching for a new job. This practice of employee poaching may explain both why job search accounts for just 20% of employer-to-employer transitions, and why job search matters less for those with jobs than those without jobs. First, workers may be poached and switch employers even if they were not looking for new employment. Second, people are more likely to be recruited if they have a current job and an established network and track record."
There you have it, employers are actively recruiting candidates regardless if they are looking or not looking for a job, and referrals end up being the quickest way to a new job if you are unemployed or employed. Make sure to maximize your investment into LinkedIn and social networking by discovering and applying the best practices to attract and drive engineers, decision makers, recruiters and employers to your LinkedIn profile.
Want to learn more about making the most out of LinkedIn? Paul is the lead instructor of OSPE's Job Search Program which offers a workshop on "Seven best practices to attract and drive recruiters and employers to your LinkedIn profile." Learn more.