In 2008, Christina Amon, ScD, P.Eng., Dean of the University of Toronto's (UofT) Faculty of Applied Science and Engineering, created a Task Force on Globalization and Engineering to explore how the university's research should adapt to, and be influenced by, global challenges. The Task Force concluded that not only is globalization a reality, but engineers should engage with the world's most pressing problems, like poverty and hunger.
 Dr. Yu-Ling Cheng, Director of the Centre for Global Engineering, explains that over the years, many professors at UofT have been actively working in areas that address globally significant problems, but many have not always recognized their ability to directly contribute to solutions to global challenges.
 In addition to identifying a need to enhance and expand the university's global efforts, the Task Force noted the specific need for Global Engineers: engineers who understand the broad context of their work, are creative problem-solvers, have the ability to collaborate on a global scale, have an understanding of sustainability, and who have a sense of social responsibility.
 From a Task Force to a Centre for Global Engineering (CGEN)
Launched in May 2009, the University of Toronto's Centre for Global Engineering (CGEN) is the bridge between engineering and globalization. The Centre provides faculty members and students with the diverse academic backgrounds and skill sets the opportunity to work together to help solve global challenges.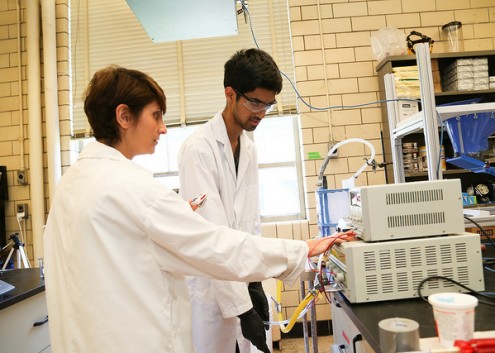 The Centre's participation in the "Reinvent the Toilet Challenge" has helped put CGEN on the map. Funded by the Bill and Melinda Gates Foundation and led by Professor Cheng, a team of over 20 faculty members, research staff, and students are inventing a toilet for developing nations that can work off the grid, with no connection to sewers, water, or electricity. According to the foundation, 1.5 million children die each year from diseases related to the ingestion of food and water contaminated with fecal matter – thereby demonstrating the enormous impact and significance of CGEN's projects.
Meet Amy Bilton, PhD, P.Eng.: An Aerospace Professional-Turned Global Engineer
Although her current research interests lie in energy systems and water treatment, Amy Bilton completed her MS at the Massachusetts Institute of Technology (MIT) in Aeronautics and Astronautics and, at one time, worked briefly in the aerospace industry.
Having always aspired to make a difference in the world, Bilton returned to MIT to pursue her PhD in Aeronautics and Astronautics, but shifted her research focus to renewable energy and solar desalination. Bilton notes that her unique academic background provided her with valuable transferable skills that she applies in her current role.
Today, Dr. Bilton is the Associate Director at CGEN, an Assistant Professor of Mechanical Engineering at the University of Toronto, and Director of the Water and Energy Research Lab (WERL).
 Recent Projects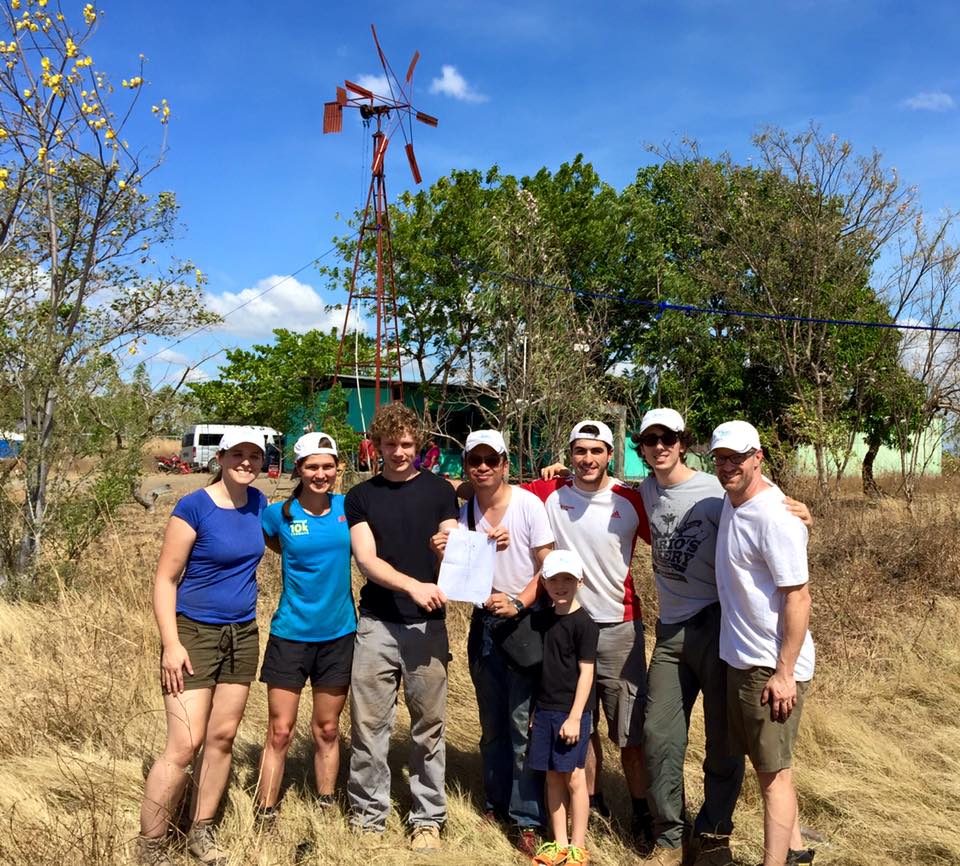 In partnership with residents of Pedro Arauz, Nicaragua and Winds of Change, Dr. Bilton and a team of mechanical and industrial engineering students worked together with local residents to design and build a low-cost, water-pumping windmill that uses locally available resources to help farmers irrigate their crops during a 6-month-long dry season. As a recent UofT article explains, traditional hand pumps are not powerful enough to produce the gallons of water required for crop irrigation. The region's lack of established infrastructure also inhibits the use of diesel and electrical pumps.
Dr. Bilton's team has also participated in the improvement aquaculture in Vietnam. The team designed a passive aerator that uses solar heat to circulate water, raise the level of dissolved oxygen in water by up to 30%, and increase fish production in fish farms. Fish is an important source protein around the world, so the team's solution could improve food security and nutrition in the developing world, as an article by UofT suggests. The project is in its second phase with wide-scale field trials underway in Bangladesh. In partnership with Brac, Dr. Bilton and her team are now examining the impact of oxygen levels and end metrics of improvement in fish famer incomes.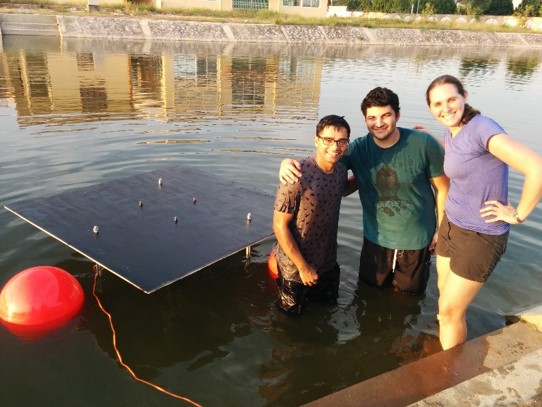 "My work is enormously rewarding, and it's easy to motivate yourself when you're working on global development projects, because you can see the impact… But there are challenges," Dr. Bilton says. Among these include a lack of or intermittent electricity, issues with customs, and difficulties transporting materials, for instance.
She adds that, "There are a lot of cultural and societal aspects that researchers need to be aware of before developing or implementing certain technologies around the world. That's why local partners, like NGOs, are essential. They have local knowledge and experience that's valuable. In addition, good NGOs have established relationships with target communities.  However, there are also challenges in building relationships with NGOs on the other side of the world."
Advice for the Next Generation of Global Engineers
Dr. Bilton notes that global engineering is a growing area of focus, so she encourages students interested in global development to "be proactive and seek out opportunities. A great first step may be to work abroad during the summer months to see how [you] can contribute to global challenges."
To learn more about the Centre for Global Engineering and the many initiatives underway, click here.