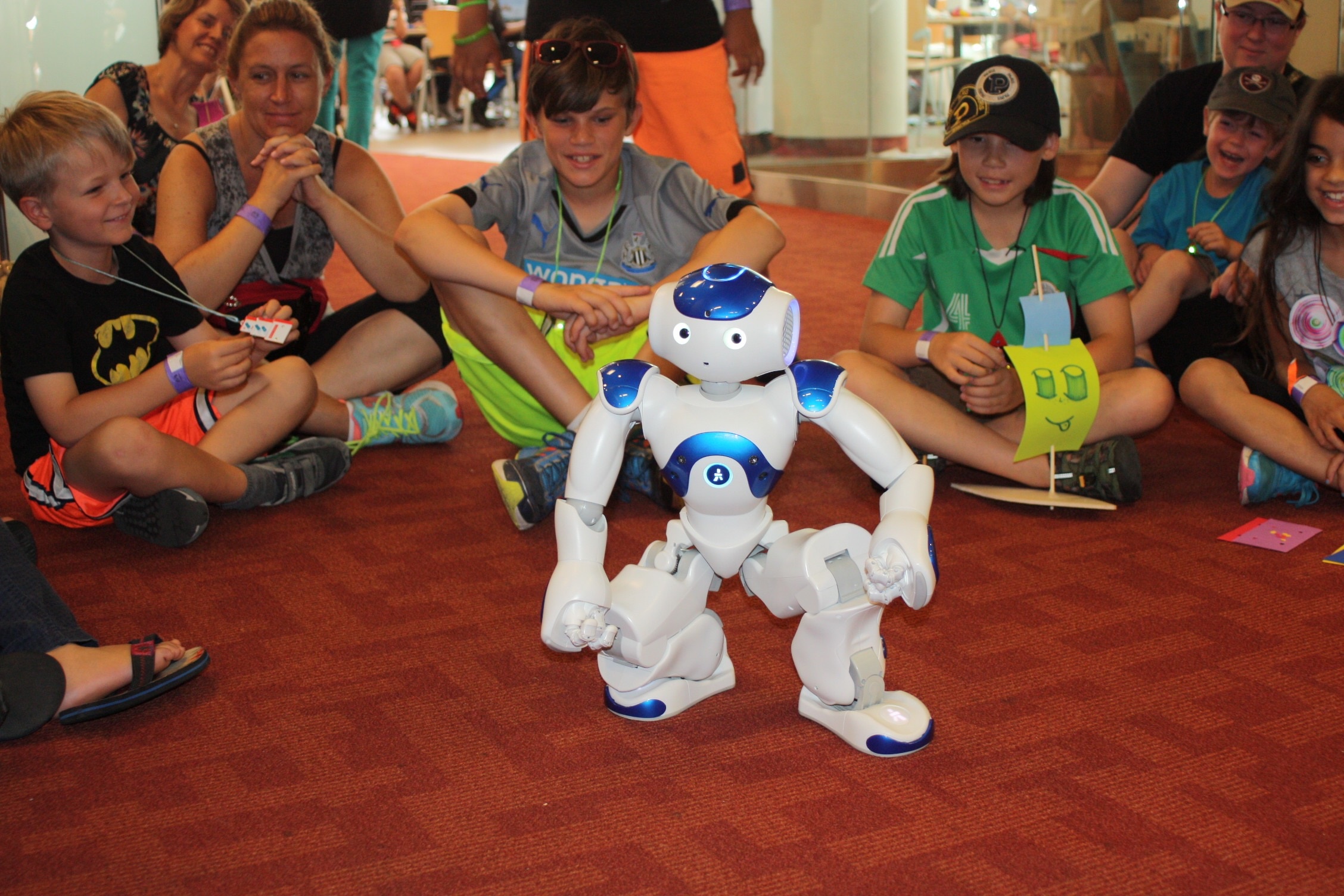 This post was prepared by Roger Moses, co-founder of New Life Robotics, a start-up company dedicated to bringing robotics education into the mainstream for children of all ages, as well as the general public. Technology is moving at a furious pace and New Life Robotics believes that society has a responsibility to provide the next generation with the tools and skills necessary to achieve success in this environment.

Will robots take our jobs? This is a question I have been asked more times than I can count since starting New Life Robotics, and I find that more often than not, the question is based on fear of the unknown as much as it is on curiosity. History reminds us that this is an age-old pattern of thought, where the Luddites feared the loom, candle makers felt threatened by the development of kerosene lanterns, and buggy whip makers were compelled to adapt production with the dawn of the automobile, to name a few.
Despite these paradigm-changing inventions, the world continued spinning and we all have a higher standard of living today because of them. There will always be jobs that adapt or disappear in the face of change, just as there will always be an abundance of new jobs created for industries that, at one time, had never existed. Taking ourselves out of our comfort zones and pushing the boundaries of innovation has moved humanity forward, so rather than focusing on the concern that robots will take our jobs, I like to remind people that robots have the potential to change our jobs.
Today, many fear that they won't understand new technology, and others fear that their current skill set won't mesh well with new industries, leaving them excluded from emerging opportunities. The reality is, our changing job market predisposes us to become lifelong learners. No longer do the majority hold "one job for life," rather many routinely take on numerous jobs throughout their careers. It has become necessary to learn, un-learn and then re-learn in order to keep our skills relevant.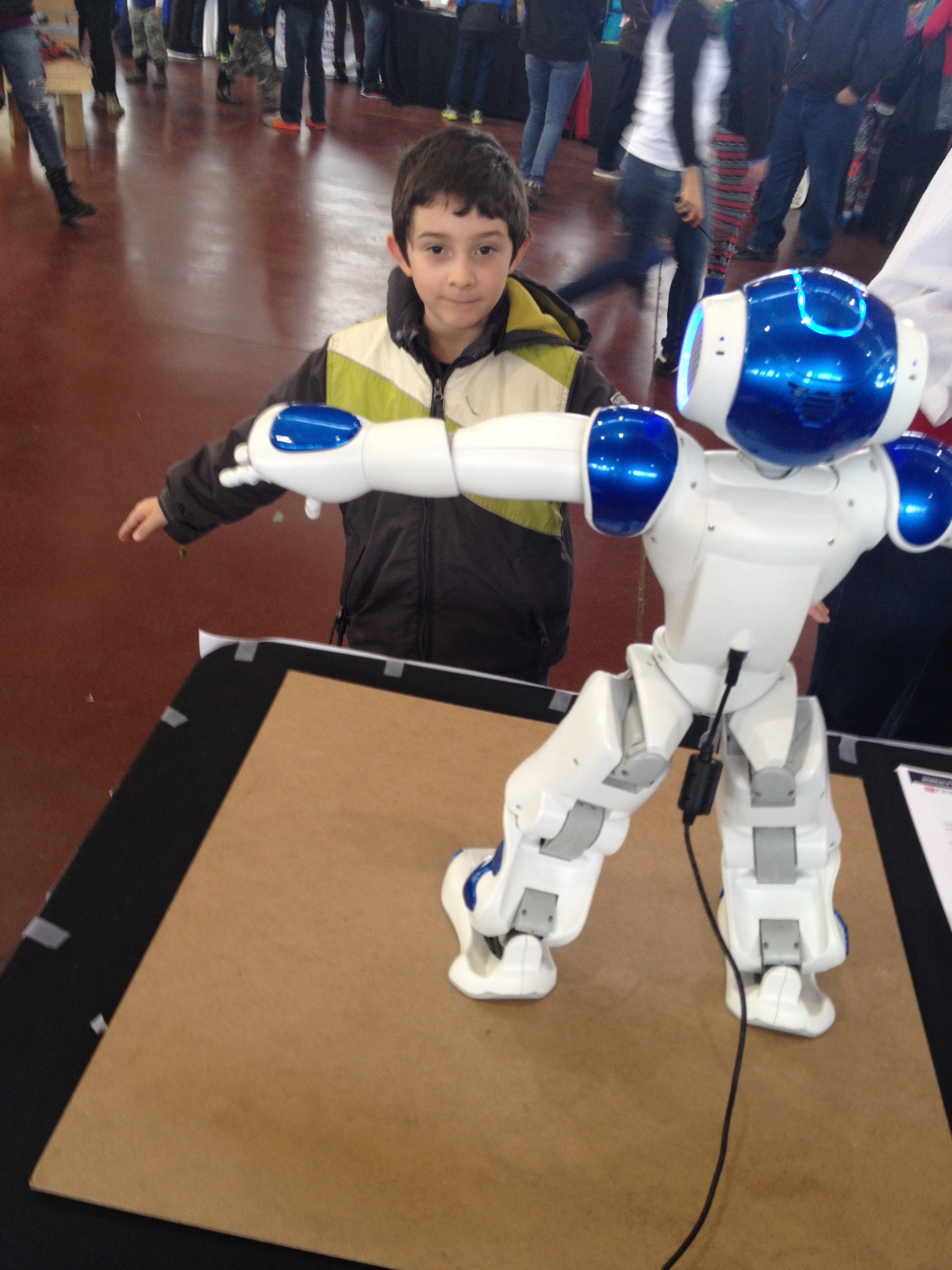 As a result, we need to start preparing the next generation, from a younger age, with the technological skills required for the future. Today's youth will be working with graphene, fusion reactors, space travel, autonomous vehicles, artificial intelligence, and of course, robotics.
Our ultimate goal at New Life Robotics is not just to educate people about robotics, but to create a community of teachers, students, programmers, technicians, parents, and all others—a community with a common goal of exploring and advancing the research and development of advanced robotics, while bolstering our knowledge of human-robot interaction.
The NAO Robot, available through New Life Robotics, is the perfect bridge into the world of advanced robotics. From simple verbal interaction at the elementary school levels, all the way to basic and advanced programming at the secondary and post-secondary levels, this robot will comfortably introduce people of all ages to the wonderful possibilities of robots in our daily lives. The interesting thing about the NAO Robot is that anyone can contribute to its development by inventing new forms of use, as its platform opens the way for new creative models and programming.
When a NAO Robot is purchased for a school, the robot comes with ten software licences for ten teachers and a three stage 'Curriculum Package' consisting of two high school text books and one university text book. The first high school text book is made up of ten lessons, all of which are broken down into Basic (drag and drop of pre-programmed boxes), Intermediate and Advanced (open boxes and coding in Python) levels. These text books use STEM courses to teach students about the robot's functionalities, how it works and how it's movements compare to those of the human body.
For the elementary grades, the manufacturer has created a program called ASKNAO – Autism Solutions for Kids. This ASKNAO Intuitive Program was created so that all children can reach their full potential. By taking STEM courses and breaking them down into interactive games, children can learn how to interact with a robot, while simultaneously learning about everything from math, science, shapes and colours, to spelling and communication, without even realizing they are learning.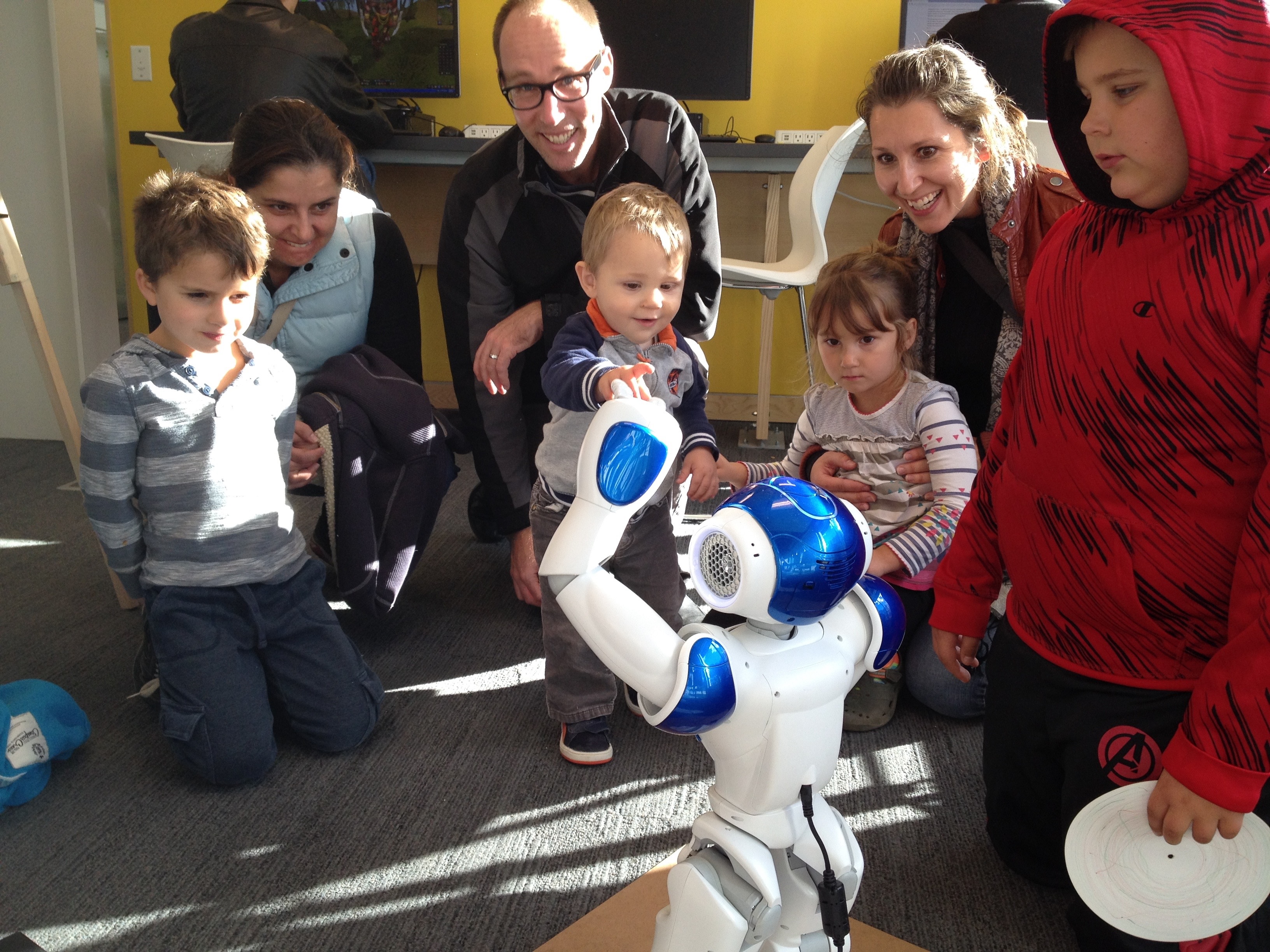 This program is designed to keep track of every interaction the NAO Robot has with every student, so that a true timeline of each child's progress can be maintained. With WiFi capability, educators can then email the results to parents and doctors to keep everyone up to date.
Students quickly discover the robot's capabilities – including its ability to see, hear, recognize faces and remember names – as well as how to interact with the robot. Not only will this advanced technology excite kids about coding, science, math and engineering, but this technology also has broader applications in society.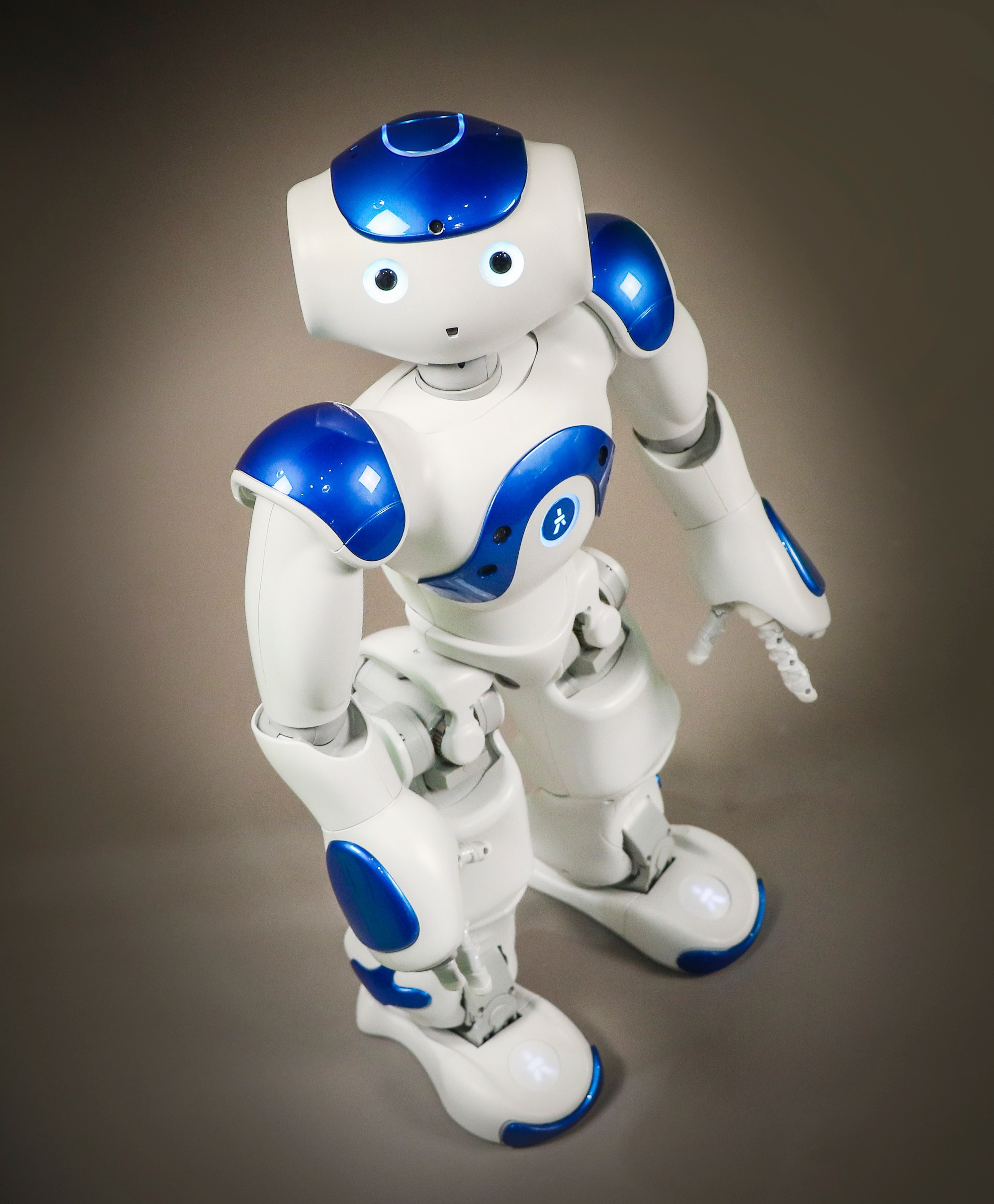 The NAO robot is, for example, being tested as a concierge in a Hilton hotel in the United States, where it is stationed to answer customers' questions and queries. NAO is also being used in a Calgary hospital. Named RX, this robot is paired with children to act as a supportive friend that helps ease young patients' pain and anxiety, which researchers have found can be reduced by up to 50%. NAO's "big sister" Pepper is currently being tested in Singapore as a waiter in Pizza Hut restaurants, and NAO's "big brother" Romeo is undergoing preliminary testing in seniors' care facilities in Japan as a day-to-day helper for the elderly. The sky is the limit.
By giving our future engineers, scientists and inventors the ability to marry their imaginations with the skills required to bring their ideas to fruition from an early age, we usher in endless possibilities for improving our standard of living, creating new jobs and reminding ourselves that at any age, we never have to stop dreaming.
Click here to learn more about New Life Robotics, the various types of robots and their respective capabilities.