The Hamilton-Halton Projects of the Year Awards Gala has become one of the most anticipated events of its kind for the engineering profession in Southern Ontario. The Gala celebrates and promotes the engineering community in the Hamilton-Halton region and allows anyone from politicians, to developers and the general public, to better understand the critical role that the engineering profession plays in improving our society and standard of living.
Check out the 2017 'Project of the Year' award winners:
Infrastructure Category: Skyway Wastewater Treatment Plant Expansion– CH2M Hill Canada Ltd. & Halton Region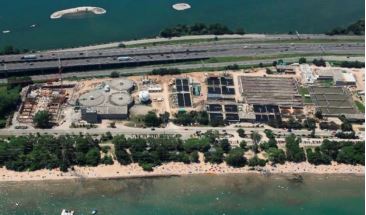 CH2M effectively managed the design, tender and construction administration of three contracts for the Skyway Wastewater Treatment Plant expansion. The project resulted in numerous treatment and infrastructure upgrades, the addition of one of Canada's largest tertiary wastewater treatment processes, and a new Regional Water and Wastewater Lab and Operations Centre.
Waterfront Redevelopment Category: Pier 7 Boardwalk and Transient Docks, Hamilton West Harbour Waterfront – Dillon Consulting Ltd. & City of Hamilton
The City of Hamilton is transforming its West Harbour area into a public space that meets the recreational goals of a growing city. Dillon Consulting completed a Class Environment Assessment and developed a plan to accommodate shoreline improvements, including the design of shoreline protection structures, a pedestrian boardwalk and transient docks with unobstructed views and improved access to the water, and the proper management of excavated soils during construction.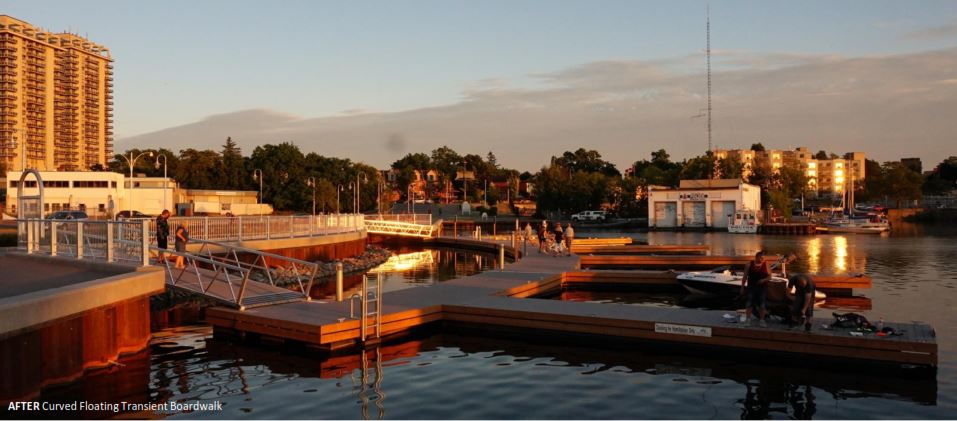 Engineering Study Category: City-Wide Flood Vulnerability, Prioritization & Mitigation Study – AMEC Foster Wheeler & City of Burlington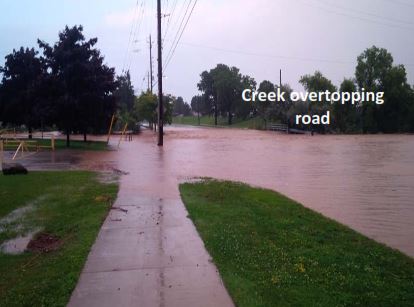 Amec Foster Wheeler evaluated flood vulnerability in all Burlington subwatersheds, including both riverine and urban flood conveyance systems. The study prioritized these areas based on a common measure of flood risk and created a schedule of flood mitigation opportunities that would provide the greatest reduction of flood risk for the lowest capital cost.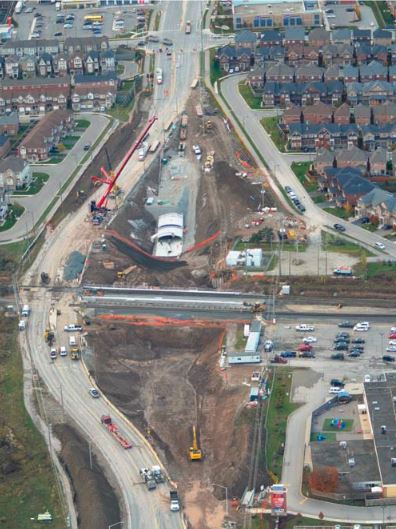 Transportation Category: Derry Road CN Rail Grade Separation – R.V. Anderson Associates Ltd. & Halton Region
R.V. Anderson Associates Ltd. provided design and construction services for this transportation project, which is intended to improve driver, pedestrian and cyclist safety. The project included a new multi-track rail bridge, precast stormwater retention tank and pumping station, and required innovative construction techniques to facilitate substantial excavation for the roadway underpass, staging for full road detours, and watermain relocations.
Innovative Project Category: Work Integrated Learning Program (WILP) – Siemens Canada
Manufacturers in Canada report shortages of skilled labour that are affecting their competitiveness. To help address this training skills gap, Siemens Canada began a Work Integrated Learning Program that fosters collaboration between government, post-secondary institutions and the private-sector. The WILP curriculum fosters skills development for engineering and technology students, establishes a new industry-led training framework, and places advanced manufacturing tools at post-secondary institutions.

The Hamilton Halton Engineering Week Committee, in association with the Ontario Society for Professional Engineers, invite you to
RSVP by February 17th to attend this first-class event.
For tickets, please contact:
Ian Shaw, P.Eng., Hamilton-Halton Engineering Week Committee
P: (905) 318 -7440
E: ishaw@soilmat.ca
Please make cheques payable to "Engineering Week" and mail to:
Ian Shaw c/o Soil-Mat
130 Lancing Drive
Hamilton, ON
L8W 3A1
We look forward to seeing you at this celebration of local engineering!