Happy Canada Day!
Today, we celebrate Canada's 150th anniversary of Confederation and the many things that make our country unique.
Among the many reasons we have to be proud of our nation, is the substantial impact the engineering profession has had on the development of our country throughout its history. Engineers have developed the technology and processes that continue to drive Canada's economic growth and spirit of innovation. It's undeniable that engineers' dedication to solving society's most pressing challenges has produced many of the inventions that enhance our international influence and quality of life.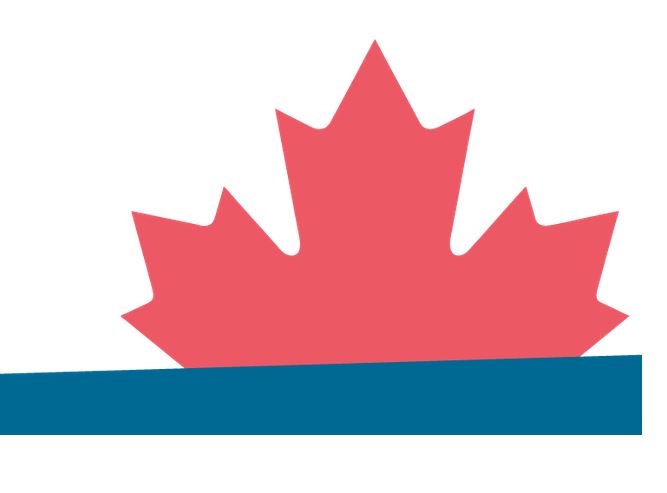 Of course, one celebratory blog post cannot completely illustrate all the ways that engineers transform and bolster the social and economic well-being of Ontario and Canada, so today, we've chosen to highlight five prominent Canadian engineering innovations that our members find intriguing.
Thank you to those readers who participated in OSPE's Canada 150 poll last week.
Here are a few of the Canadian engineering marvels that you voted as highly influential:
CANDU reactors and Canada's nuclear energy program
CANDU, or CANada Deuterium Uranium, is a Canadian-developed, pressurized heavy water nuclear reactor used to generate electric power. CANDU reactors were first developed in the late 1950s and 1960s, and are unique in that they use natural uranium as a fuel, which helps keep costs low. With some modification, the reactors can also use enriched uranium, mixed fuels, and thorium, meaning they can be fueled by material from decommissioned nuclear weapons, helping to reduce global arsenals. While most other designs must be shut down for refueling, the CANDU reactors can be refueled while operating at full power. CANDU reactors feature safety systems independent from the rest of the plant. Each key safety component has three backups, thereby increasing the overall safety of the system, and making it possible to test the safety measures while the reactor is operating under full power.
Canadian Pacific Railway (CPR)
The Canadian Pacific Railway (CPR) or transcontinental railway is a feat of engineering that played an important role in the expansion of Confederation, promoting the settlement of Western Canada. The railway is marvelled not only because of its challenging construction through the rock and muskeg of the Canadian Shield, but over the years, the CPR has also helped spur new industries rich in engineering influence, including the development of new shipping lines, airlines, and the mining and telecommunications industries.
John Hopps, P.Eng., considered the Father of Biomedical Engineering in Canada, developed the pacemaker in the early 1950s. Hopps produced an electrode that could stimulate the lining of the heart and shock irregular heart contractions into a normal rhythm, without opening a patient's chest. The early pacemaker combined a defibrillator with a pacer, but was too large for implantation (about the size and shape of a four-slice toaster), so this prompted continuous research on energy requirements and optimal pulse rates. In 1958, the pacemaker was implanted into a human for the first time. Today, the pacemaker has evolved into a compact device powered by batteries that can last as long as 15 years and sophisticated software that can be reprogrammed from outside the chest.
First powered flight in Canada – Alexander Graham Bell's Silver Dart plane
On February 23, 1909, aviation pioneer and engineer John Alexander Douglas McCurdy, made the first powered flight in Canada in a plane called the Silver Dart. Taking off from frozen Bras d'Or Lake at Baddeck on Cape Breton Island, the plane was constructed by the Aerial Experiment Association, which was founded by Alexander Graham Bell and several other prominent engineers. The plane was powered by a 40-horsepower Curtiss engine and was composed of steel tubing, bamboo, friction tape, wire, wood and rubberized silk balloon cloth. Unlike the Wright Brothers' plane, the Silver Dart had a three-wheel undercarriage that enabled it to take off without the use of a catapult aid.
Learn more about the Silver Dart in this archived CBC interview with J.A.D. McCurdy.
Civil engineer Sir Sandford Fleming developed our current system of Universal Standard Time in 1885, introducing 24 global time zones, each 15 degrees of longitude in width and one hour of solar time apart. Given the expansion of the railway and rapid pace at which passengers could travel greater distances, Fleming realized the need for an international standardized system of timekeeping. No longer would major centres need to set their own clocks based on local astronomical conditions. He was instrumental in convening the International Prime Meridian Conference in Washington in 1884, where representatives of 25 nations from Europe, North America, South America and Asia attended, adopting his system of international standard time.
__________________________
In addition to these remarkable feats of Canadian engineering innovation, we also celebrate the research, projects

and problem-solving carried out by each of our members and all Canadian engineers and engineering graduates, who apply their skills and expertise every day to solve pressing problems across all facets of society.
Check out OSPE's growing Canada 150 list for many more examples of Canadian engineering – past, present, large and small. Our list will continue to grow following today's Canada Day celebrations, so let us know about your work, and the feats of Canadian engineering that inspire you most!
Share in the comments section below or using #OSPECan150 on social media.