Craig Alexander Simmons, PhD, P.Eng., FCSME
Distinguished Professor of Mechanobiology, University of Toronto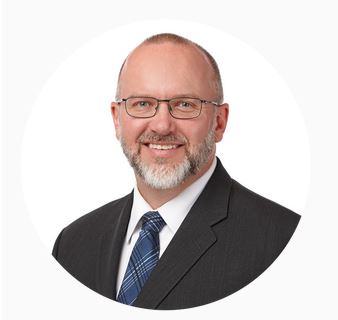 A pioneer in the emerging field of mechanobiology—the study of mechanisms by which mechanical forces control biological functions—Dr. Craig Alexander Simmons explores how biomechanical forces regulate cell function in heart disease and regeneration. His goal is to develop improved strategies to treat cardiovascular disorders, the greatest health burden faced by Canadians.
A professor of mechanical and biomedical engineering at the University of Toronto, Dr. Simmons is a world leader in heart valve mechanobiology and microtechnologies. Through his research, he has made several fundamental discoveries that have improved the understanding of heart valve function and disease, including the discovery of heart valve stem cells and elucidation of the mechanisms by which biomechanical forces cause their dysfunction. This basic research is complemented by the development and translation of innovative lab-on-a-chip microtechnologies for cellular engineering, including miniaturized platforms for drug screening and mechanical testing of biomaterials.
Dr. Simmons has also led several initiatives to grow the broader research enterprise at the University of Toronto. He spearheaded the NSERC CREATE program in Microfluidics Applications and Training in Cardiovascular Health (MATCH), and served as the program's director from 2009-2015. This program trained over 70 graduate students in biomedical microtechnologies, many of whom have gone on to start their own companies, work in the medical device and healthcare sectors, and become professors and doctors. Currently, he leads over 100 researchers from engineering and medicine as the scientific director of the Translational Biology and Engineering Program in the Ted Rogers Centre for Heart Research, a bold interdisciplinary initiative that aims to dramatically improve heart health.
​
Recognized by his students as an exceptional teacher, Dr. Simmons received the Early Career Teaching Award from the Faculty of Applied Science & Engineering in 2009; the Teaching Award from the Faculty of Applied Science and Engineering in 2017; and the Northrop Frye Award for integration of teaching and research from the University of Toronto in 2017. His research garnered the Early Researcher Award from the Ontario Ministry of Research and Innovation in 2006; the McCharles Prize for early career research distinction in 2010; and the University of Toronto Mclean Award in 2012. He is a fellow of the Canadian Society of Mechanical Engineers (2014); was named the Canada Research Chair in Mechanobiology in 2006; and the University of Toronto Distinguished Professor in Mechanobiology in 2016.
Learn more about the Ontario Professional Engineers Awards (OPEA) Gala.