Benny Pang, P.Eng., DAR
Knowledge domain owner (Acoustics) & Principal Engineering Specialist, Bombardier Inc.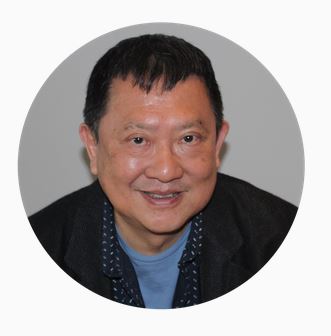 As the principal engineering specialist at Bombardier Aerospace, and as one of Canada's foremost experts on aircraft noise, Benny Pang works to improve the quality of life of people living and working around airports by continually seeking ways to reduce aircraft-related noise pollution.
Pang is a Transport Canada Design Approval Designee (DAD), whose core responsibility is airplane certification—ensuring that Bombardier airplanes comply with noise requirements. Joining Bombardier (formerly deHavilland Aircraft Ltd.) in 1973, he is widely known for his passion for continually seeking to improve the capacity of the Acoustics group and ensuring Bombardier airplanes are the quietest in the industry. As the company has grown, Pang's vision guided the acquisition of personnel and skillsets so Bombardier now has capabilities comparable to any other aircraft manufacturer. His expertise led to the outfitting of chevron exhaust nozzles on the engines of Bombardier's CRJ900 (the first airplane to be equipped with this noise reduction technology); and he played a large part in the selection of the ultra-quiet Pratt & Whitney-geared turbofan engines for the company's C-Series aircraft—the first airplane program to have selected this effective design.
A committed volunteer, Pang has transferred his professional passion for reducing aircraft noise and environmental waste by serving as the industry co-chair of the Fixed Wing Thrust section of the Canadian Aviation Environment Roadmap. He helped create a Canadian R&D program dedicated to airplane and engine noise and emissions reduction called the Canadian Aviation Environmental Working Group (CAEWG), which ultimately became the Green Aviation Research and Development Network (GARDN). Since its launch, GARDN has supported more than 35 collaborative research projects, and is now the leader in reducing the environmental footprint of the aviation sector in Canada and worldwide.
Pang has also served as an industrial representative to Transport Canada's Aircraft Noise and Emissions Committee for over 25 years. His contributions have helped Canada to establish positions on aviation environmental impacts that are balanced, based in science and reflective of the nation's needs and realities. In both his technical and advisory capacities, Pang has contributed to alleviating the impacts of aviation noise near airports for Canadians and citizens across the globe.
​
In his latest position as a knowledge domain owner, mentoring and developing engineering staff has become one of Pang's most important roles at Bombardier. His dedication is illustrated by his role in developing three Transport Canada designated airworthiness personnel—a process that takes three to five years to complete. He selflessly gave his time and support to these delegates and guided them to take leadership roles in important projects, understanding that their success is ultimately his success.
Learn more about the Ontario Professional Engineers Awards (OPEA) Gala.