Certified Associate in Engineering Management (CAEM)

EA: Certificate Programs
Certified Associate in Engineering Management (CAEM)
August 23, 2023

-

December 31, 2024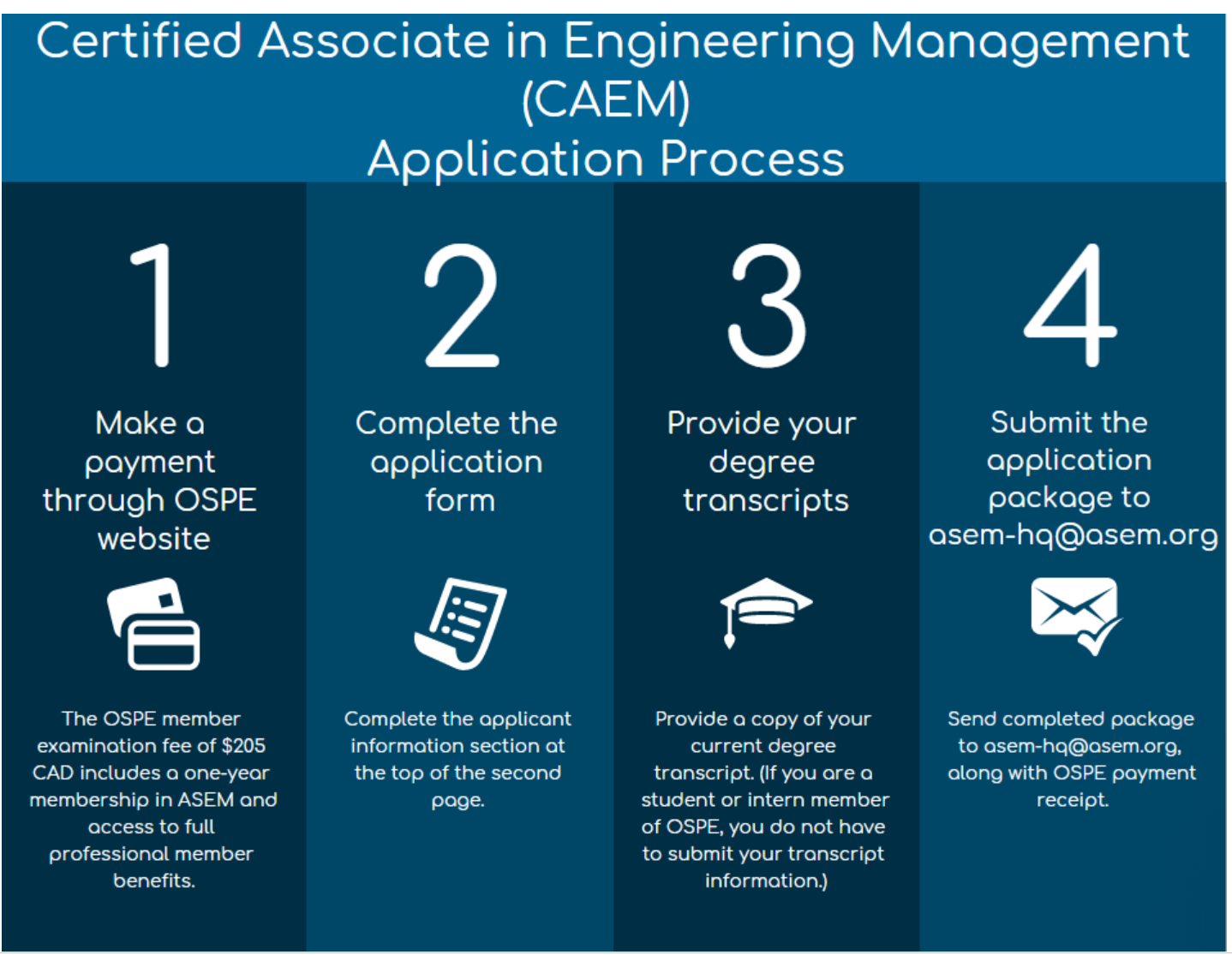 The CAEM is designed for young technical professionals seeking to establish credentials in preparation for early technical management or supervisory assignments. The focus of the certification is to document the candidate has the requisite EMBoK knowledge to provide a foundation for professional practice.
This is NOT a course.
The CAEM Certification is valid for three years, can be renewed once, and requires verification of continuing education for renewal. The goal is to progress to the Certified Professional in Engineering Management (CPEM) during the CAEM interval. The Certified Associate in Engineering Management (CAEM) is jointly offered in Canada by the Ontario Society of Professional Engineers (OSPE) and the American Society for Engineering Management (ASEM).
If you do not yet have a Professional Engineer status in Canada, this is the certification for you.
The CAEM examination fee of $205 CAD (paid to OSPE) includes a one-year membership in ASEM and access to full professional member benefits.
Once you receive your membership info from ASEM, you will have access to Training Materials, such as the Engineering Management Body Of Knowledge or EMBOK – a digital downloadable version of the EMBOK. You can choose to order a print copy as well. The exam is based on the EMBOK.
Click
here
to start the application.