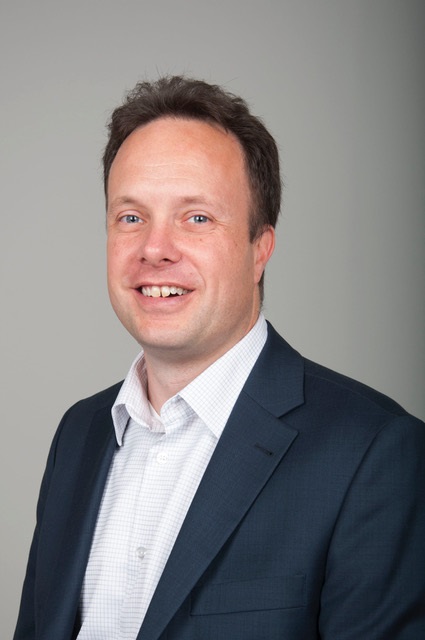 Robert Fleisig, PhD, P.Eng., is a permanent (tenured) teaching professor in the Walter G. Booth School of Engineering Practice and Technology (W Booth School) and Engineering 1 (first-year engineering), with a passion for inspiring empathy, creativity and interdisciplinary thinking in undergraduate and graduate students, as well as in academic and local communities. Fleisig believes that for the university students and graduates to make impactful contributions to society, it is no longer sufficient to only have disciplinary expertise.
The 'T-shaped' graduate is one who is equally at home in the knowledge-centred work of their discipline (i.e. the stem of the 'T') and in work with individuals of diverse education, language, culture, beliefs and values, both within their organization and outside (i.e. the arms of the 'T'). The keys to his teaching are empathy, experience and reflection. In his first-year engineering course, undergraduate and graduate students from three faculties work together to create a device to help members of the local community with a complex and unique problem. In his graduate teaching at the W Booth School, his students work with university researchers, hospitals and local businesses to identify important problems in health and sustainability to design, prototype and implement innovative solutions that are meaningful to the community and have an economic impact.
Why did you choose to pursue engineering?
—
I was very good at math and science in high school. I loved the idea of 'playing' with technology, particularly software. In part, I choose engineering because my father was an engineer. He's a retired P.Eng., who studied Mechanical Engineering at the University of Zagreb.
Are there any projects or roles that have been most fulfilling to date?
—
Teaching is fulfilling. Being able to show students how engineers impact the world around them and to teach them how to actually address real world needs is truly wonderful.
Beyond technical knowledge, what other skills have you found useful in your current role?
—
Communication, creativity, empathy, design, leadership. These skills are invaluable in my current role as a faculty member at McMaster University. These skills are useful in both the classroom and in the collegial culture of the university.
What are your career goals and aspirations?
—
My goal is to bring creative design engineering practice back to the training of engineers. We are good at preparing engineers to work on complicated problems but not so much on complex ones, where finding or understanding the problem we design for is difficult. To ensure engineers are able to address complex organizational and societal problems, they must be able to immerse themselves in the issues and work with diverse stakeholders.
How do you hope to work together with OSPE?
—
This is a great question. It sounds like an invitation! Possibilities might include advocating for leadership in engineering (and for engineering leaders) as well as educational opportunities around empathy, creativity and problem complexity.
What is your hope for the future of the engineering profession in Ontario?
—
I feel the future of the profession must be a more diverse profession. I think one way to do that is to attract more young women through the message of a profession that can and does have a positive impact on society. Very much like scientists are increasingly taking responsibility for how science is communicated and applied, engineering should move towards demonstrating leadership in how technology is applied and its impact on every
aspect of society.
Which word associated with OSPE speaks to you most and why?
—
Community. I think this speaks to heart of what OSPE is about. It is about a community of like-minded people (professional engineers) who wish to have a greater positive impact and influence on Canada and Canadians.
At OSPE, you're instantly connected with an impressive network of like-minded people who are changing the world. Isn't it time you joined us? Here's how we've got your back.
*Stay tuned for more stories about the remarkably inspiring work being led by Ontario's engineering community.*