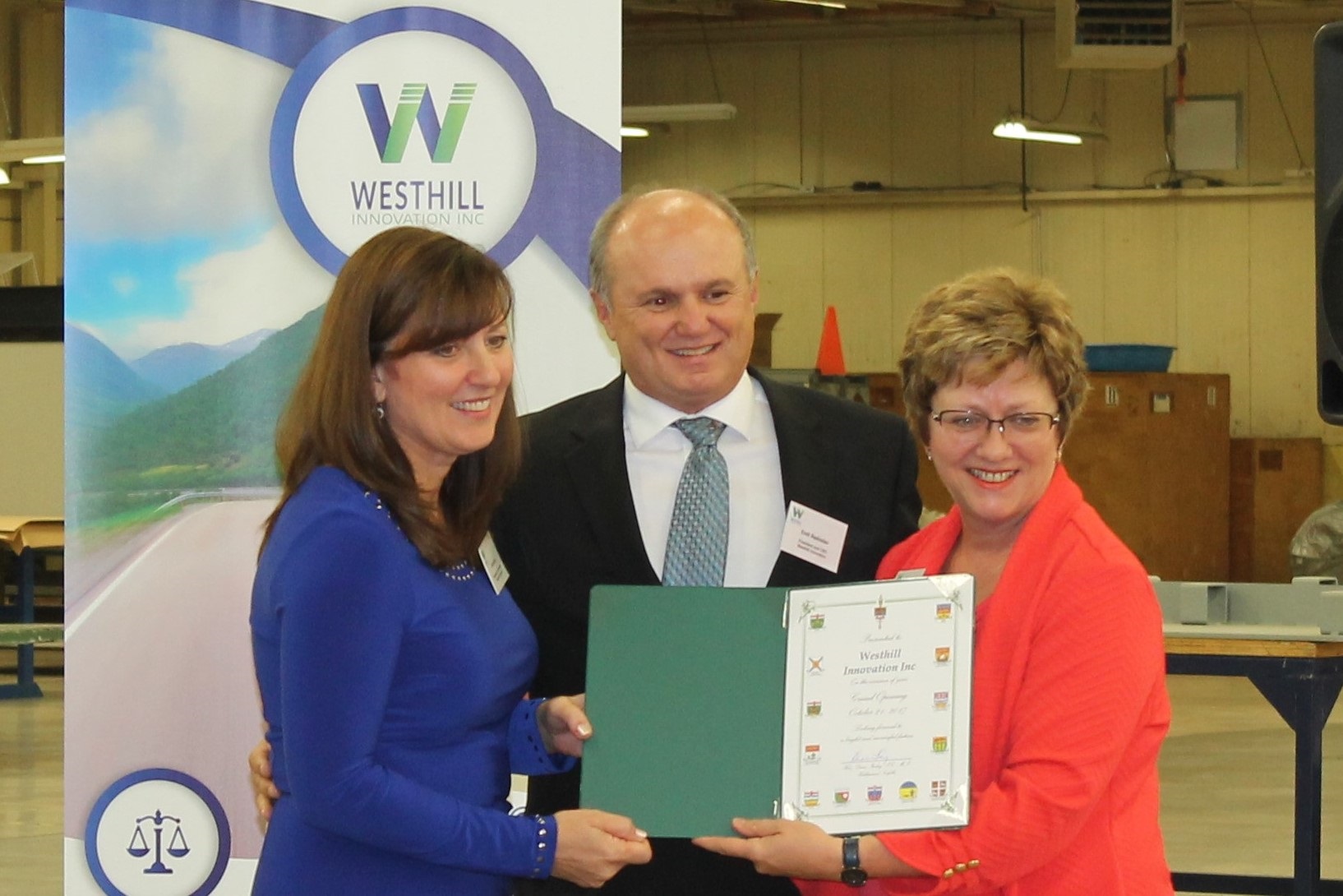 Gina Succi, P.Eng., is the Executive Vice President and Co-owner of Westhill Innovation in Simcoe, Ontario. Westhill Innovation is a technology solutions designer and manufacturer of composite panels for the truck transportation industry.  Their composites are lightweight, structurally sound and highly customizable to suit end user's unique challenges. They design and manufacture composites for the shell components of transport trailers: specifically, doors walls and other components capable of integrating wiring, pneumatic hoses and other instrumentation. In terms of ingenuity, their 7kW solar roofing system for dry van trailers is unique to Westhill Innovation. It is patent pending, in the prototype stage and will be installed on a standard dry van roof by the end of this summer.
Previous to Westhill, Succi was the Barge Product Manager at Weir Minerals Canada. Weir Minerals is a Pumping Equipment and Mining Equipment Manufacturing Company. Over her six years with the company, her scope was to bridge the technical and commercial teams and lead a group that developed proposals and worked with the sales team to sell equipment for the mining industry. The product Succi was responsible for was 'floating pumping stations for tailings management solutions.'
Why did you choose to pursue engineering?
—
I chose engineering because I had grown up in a very technically minded family.  My father was an early adopter of technology and a true renaissance man. He imparted his love of future technologies into our way of thinking from a young age. I believe I was heavily influenced by his ingenuity, as were other members of my family. My brother was an electrical specialist, and my brother-in-law an electrical  engineer. In early high school, I had difficulty choosing a path as I enjoyed visual arts very much and had a passion for artistic and creative endeavours.  Someone once told me, "you need to choose… you can't do both".  So, with that I chose civil engineering. I wanted to be an architect, a builder and a designer. I decided to adopt a "creative approach" to every role I've taken on. Together, with my personal preferences and early influences from family, I was able to gain some inspiration for what I wanted to pursue in the future.
Are there any projects or roles that have been most fulfilling to date?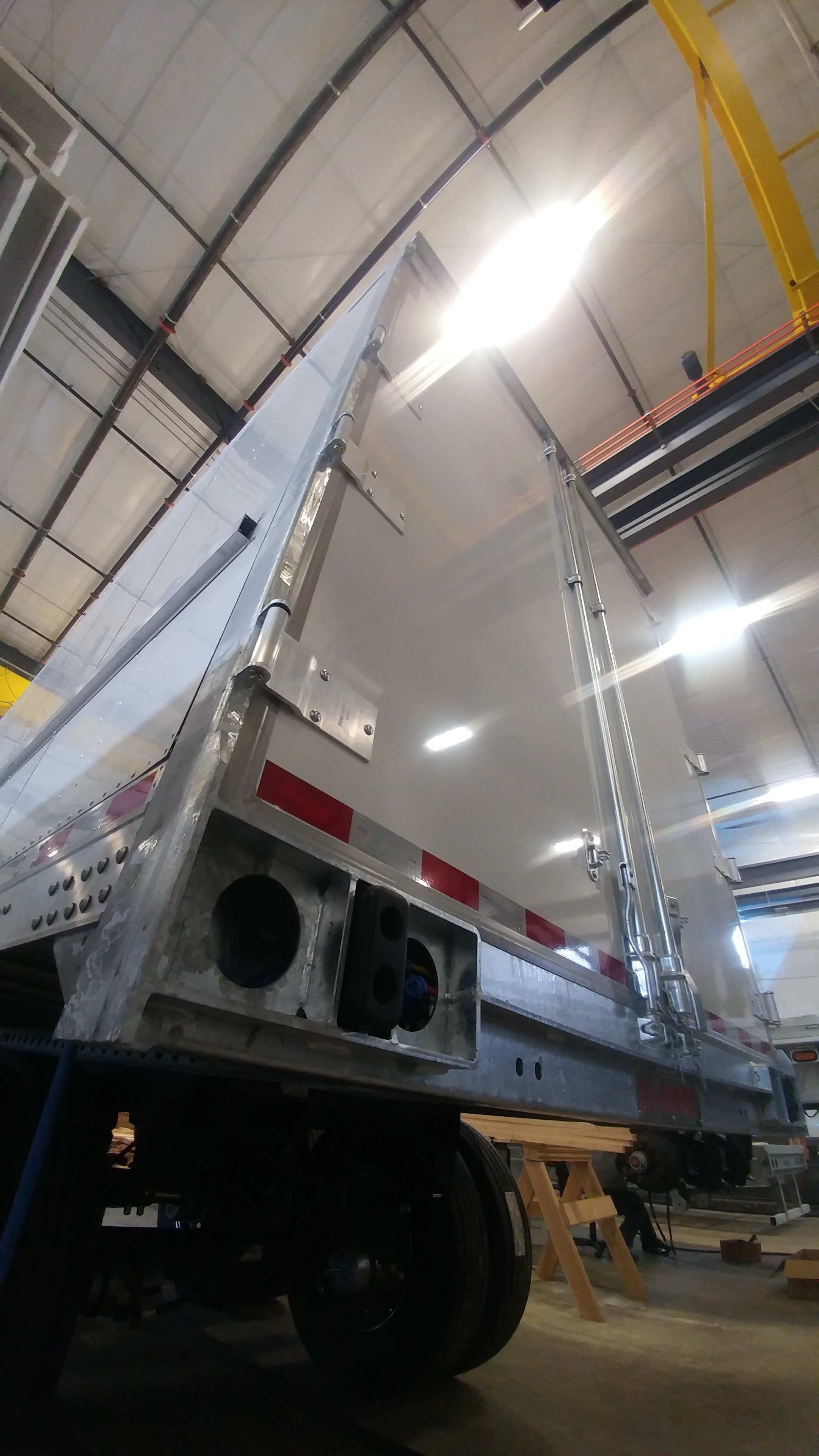 —
Every role has been fulfilling. I think every kid wants to change the world and do something that will make an impact. I've worked in four different companies and four different industries throughout my career. The steel business taught me a lot, as did logistics and material handling, mining equipment and pump manufacturing (many projects were based in the oil sands and traditional mining, globally), and lastly in construction products design and manufacturing. I believe that each role has prepared me for the challenge of owning and running my own business. There is no rule book for starting up a manufacturing company from scratch. Everything we do every day has an element of engineering in it – designing a creative funding strategy, developing and performing the due diligence on our products, planning and executing our business plan, designing and laying out equipment for our plant, planning for the future. It's important to understand that ingenuity and going to market is part art and part science. But by far, what I am doing at this moment in time, is the most fulfilling role I've had.
What do you think it means to be an engineer?
—
I think, traditionally, engineering has stood for applying scientific knowledge and mathematical principles in the design of mechanical, electrical or structural systems, but for me, it has stood for ingenuity, cleverness and invention in design. Taking something ordinary, and making it extraordinary. Engineering is evolving in so many different ways and the vehicle is technological progress.
Beyond technical knowledge, what other skills have you found useful in your current role?
—
Other skills that are useful in my current role, include: leadership skills, team-building skills, communication skills and business skills. I believe that a good mix of all five areas are an absolute requirement for engineers.
What are your career goals and aspirations?
—
My goal is to be a premier supplier of structurally sound and energy conscious composites for use in transportation and construction applications. I strive to develop a best in class company that is based on a technology developed here in Canada, and manufactured here in Canada. I want to put Canada on a world map in this regard.
How do you hope to work together with OSPE?
—
I'd like to mutually promote each other in any way possible, advocate for ingenuity and for one another, create sought after jobs for professional engineers in Ontario and steward the engineering profession in Canada, so that advanced manufacturing technologies stay in Ontario and do not go south of the border or overseas.
What is your hope for the future of the engineering profession in Ontario?
—
My hope is to see Ontario on the world map as a leader in transportation-based technologies (involving recycled content and solar power).
Which word associated with OSPE speaks to you most and why?
—
Innovation. Innovation speaks to me personally – it's what our business is founded on, it's what we do every day, it's where I come from and it's what engineering stands for, to me.
At OSPE, you're instantly connected with an impressive network of like-minded people who are changing the world. Isn't it time you joined us? Here's how we've got your back.
*Stay tuned for more stories about the remarkably inspiring work being led by Ontario's engineering community.*