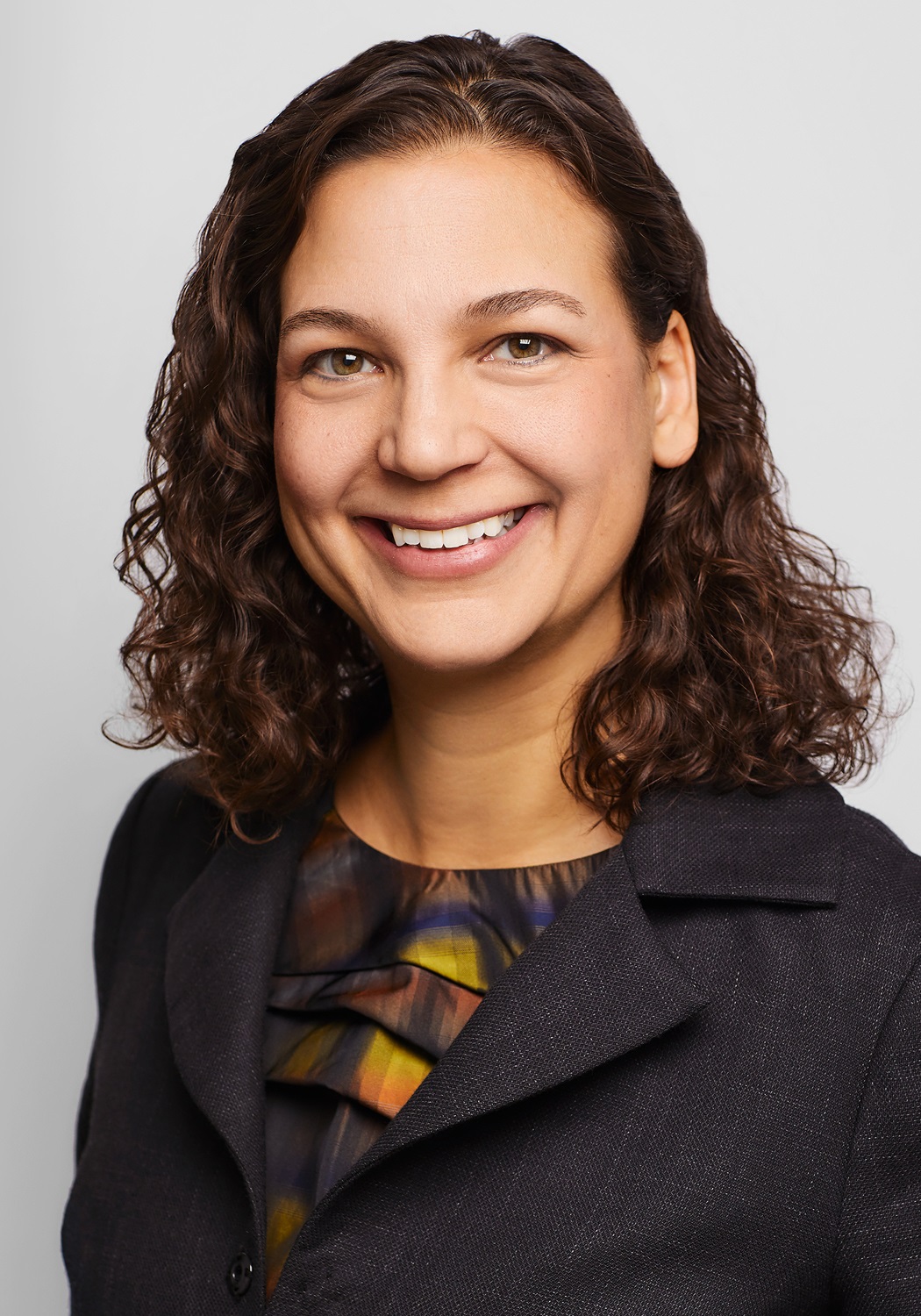 OSPE member Isi Caulder is a patent lawyer, patent agent, electrical engineering graduate and partner at Bereskin & Parr LLP. Isi works with Canadian technology companies to help turn their technology into valuable intellectual property (IP) assets such as patents, registered designs and trademarks.
Why did you choose to pursue engineering?
—
I decided to study engineering because I always have enjoyed understanding how things work – mechanical things, electrical things, as well as ideas for how to harness technology to do things that are helpful. The engineers that worked at NASA were always inspirational to me as a kid.
—
What do you find most fulfilling about your current role?
—
I enjoy working with Canadian companies – from large ones to startups – to understand their potential in terms of intellectual property. It is inspiring to speak with engineers to learn about the work they have been doing, the technical problems they have been solving and the end result, which is generally a very useful and necessary product. It's fulfilling to know that I am helping these companies achieve their goals through the protection and monetization of the intellectual property that their engineers develop, helping make the Canadian technology sector stronger and more successful overall.
What do you think it means to be an engineer?
—
Being an engineer means being aware of the great power of technology and appreciating the responsibility to use the power of technology in a wise and benevolent manner for the benefit of society.
Beyond technical knowledge, what other skills are useful in your current role?
—
Going to law school and training and working as a lawyer has added valuable legal analysis and reasoning skills to those that I developed while studying and working in the engineering field. Taking the problem-solving approach that we learn in engineering and applying that to business-oriented problems is a fascinating process. As a mid-career legal professional, I have taken on the role of mentor and leader within my firm and within the various technical and legal professional communities that I continue to grow and develop with here in Toronto and within North America.
What's next for you in your career? What are your goals and aspirations?
—
I want to continue to learn about and stay on top of the latest technical developments, such as Artificial Intelligence, blockchain and Internet of Things. For example, I am moderating a panel at the upcoming Intellectual Property Institute of Canada (IPIC) in Vancouver in the fall, which will bring together industry leaders in these fields to speak to others in the intellectual property space. I am also researching and writing articles on the intersection between new technologies and the law.
How do you hope to work together with OSPE to achieve your goals and to elevate profile of the engineering profession?
—
I am grateful for the opportunity to meet, know and work with other OSPE members who are working to achieve OSPE's advocacy, educational and community building goals. I am especially excited to be working with the OSPE Research and Innovation Task Force on programs and initiatives to connect engineering entrepreneurs and innovators with resources, mentoring and support to develop Canadian technology. Our Task Force meetings are very dynamic, with a useful cross-section of perspectives from the engineering community. I believe that our Task Force has some very creative approaches to advance research and innovation within Ontario through interaction with industry players and entrepreneurs alike.
What is your hope for the future of the engineering profession in Ontario?
—
I hope that the engineering profession continues to increase its influence in all areas of society (including politics) and that the profession brings its problem-solving approach to address many of society's challenges. Specifically, I see innovation itself, along with the creative and responsible use of new technologies, as a way to substantively impact the lives of people for the better. I see the engineering profession as having a central role in this.
Which word associated with OSPE speaks to you most and why?
—
Innovation. Innovation speaks to me the most, as I spend each day learning and protecting innovation for Canadian companies. I see on a very real and case by case basis how the implementation and commercialization of innovation improves lives and society as a whole.
At OSPE, you're instantly connected with an impressive network of like-minded people who are changing the world. Isn't it time you joined us? Here's how we've got your back.
*Stay tuned for more stories about the remarkably inspiring work being led by Ontario's engineering community.*