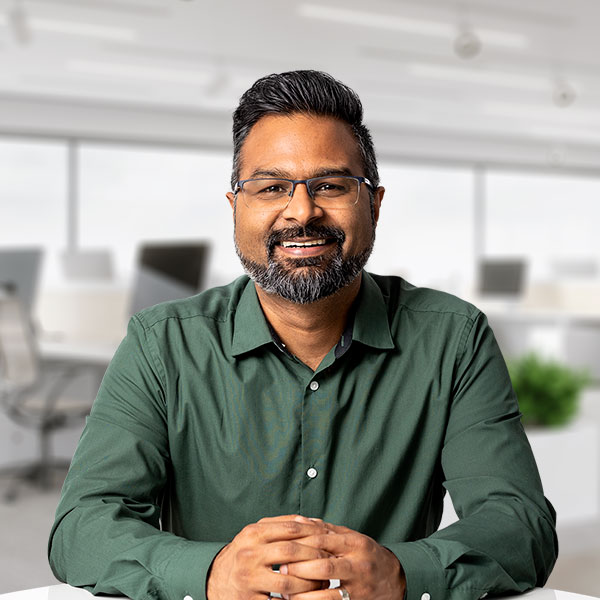 The digital transformation is a whole new world, and engineers are the ones who will need to build it. 

Gary Tamber, P. Eng.
Since he was a kid, Gary Tamber, P. Eng, has been obsessed with the way things work. "I spent a lot of time opening up radios and TVs around the house," he says. "My parents weren't happy about it—I didn't always know how to put them back together." 
Today, Gary is still fixated on figuring things out. But as a software engineer, his focus has shifted from nuts and bolts to ones and zeros. Gary is an evangelist for the role of engineers in the digital transformation that's changing the face of the global economy, as companies, governments and other organizations shift their operations to embrace the power of digital technology. In 2022 alone, spending on digital transformations globally reached nearly $2 trillion USD; that number is expected to double by 2025. 
"Engineers are the heart of bringing about these transformations," says Gary. "At the executive level they come up with the plans, provide the funding. But it's the engineers that actually make it a reality." 
For much of his career, Gary worked in digital transformation with Canada's big banks. As tech companies—from Google to Amazon to startup fintechs like Wealthsimple—have moved into finance, Canada's largest major institutions have made it a priority to change their operations. That means fewer data centres and more cloud storage. It means changing the way software is developed internally. And it means changing the customer-facing experience to make digital banking friendlier, faster and safer.
Since 2020, Gary has worked as the director of DevOps and Cloud with Intrado, a company which provides cloud-based communications and collaboration software for businesses. In a nutshell, he leads a team of engineers who develop the software and tech solutions the company needs to keep innovating.
But, says Gary, there's a big problem: the number of digital-savvy engineers who can fill those roles is in short supply.
It was a desire to help address that shortage—and give something back to his profession—that brought him to OSPE, where he now works as a mentor to young engineers. 
"I'd reached a point where I wanted to start giving back more, which is something I hadn't really thought of before," he says. "When I started out, I was mostly interested in accelerating my career. But OSPE's mentorship platform has really been able to capitalize on my skills and connect me with young engineers." 
As a mentor, Gary reviews resumés and helps young engineers expand their professional networks. He also works to reinforce the importance of soft skills—building contacts, looking for jobs, creating a personal brand. And he tries to guide those with the interest and qualifications to the digital world, which he sees as brimming with possibilities. 
"We have big gaps in this industry, a big shortage of talent," he says. "The digital transformation is a whole new world, and engineers are the ones who will need to build it. It's a big challenge, but it's incredibly exciting too."
For more on Gary's work, click here