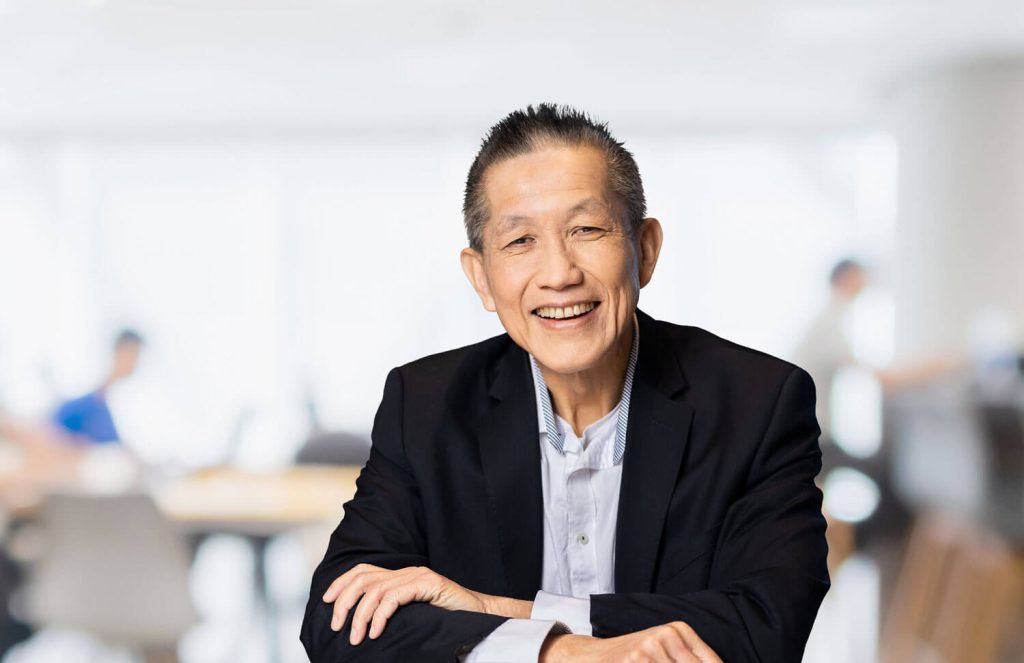 As ridership on Toronto-area public transit returns to something like normal after a two-year pandemic lull, another familiar sight is returning for GTA commuters: jam-packed buses, trains and transit stations.
For Kam Leong, P.Eng, that means his work has been a success—but also that it's far from finished. As Director of Facilities Engineering with GTA transit agency Metrolinx, Leong leads a team of engineers tasked with growing the transportation network serving Canada's biggest and most congested urban region.
If you think like an engineer, you'll be able to do things you never thought you could.
"Day-to-day, we're upgrading stations, reviewing designs for new stations and other facilities, and keeping up with a very fast-growing system," he says. "It's very important for the future of this region. Every day more cars on the road, more emissions, more gridlock."
The work that Kam and his team do is designed to encourage the opposite: build a transit system efficient and reliable enough that commuters and other travellers will happily swap their cars for it. Which is a bit ironic, since Kam began his engineering journey in the automotive world.
For more than ten years, he worked with Ford in Michigan and Ontario, engineering automation systems and electronics for vehicles. From 2003 to 2009, he spent six years in China, launching a new venture with Ford, developing fuels cells, software and advanced electronics for new vehicles.
But in 2009, he came back home to Ontario, and Metrolinx. Since then, he's been responsible for helping push forward projects falling under "The Big Move," Metrolinx's regional transportation plan. That includes some of the agency's most transformative projects, including the Eglinton Crosstown LRT.
The ambition with all of these, he says, is to create "a system that would have people travelling seamlessly between the crosstown corridor, the TTC and GO Transit."
The result? Less congestion, cleaner air and a better-connected urban population. That's important to Kam, who believes that working for a more sustainable future is his responsibility as an engineer. "Just looking at climate change, it's important we get to zero emissions as soon as possible," he says. "We as engineers are in a position to make that happen."
He's currently working on a zero-emissions transportation strategy with OSPE, studying innovative green technologies that will eventually be incorporated into Metrolinx's work. They include clean diesel, efficient heating systems, and electrifying vehicles throughout the GO rail network.
But it's not just sustainability that drives him day-to-day. As an OSPE member, he values his ability to contribute to the profession. He's sat on task forces and provided guidance to governments on public policy, taken advantage of professional development opportunities he would never otherwise have access to, and—particularly important to him—spent time mentoring young engineers.
"I tell them that I've taken something from my colleagues in engineering and I'm giving it back to you…if you think like an engineer, you'll be able to do things you never thought you could."
For more on Kam and his work, click here.