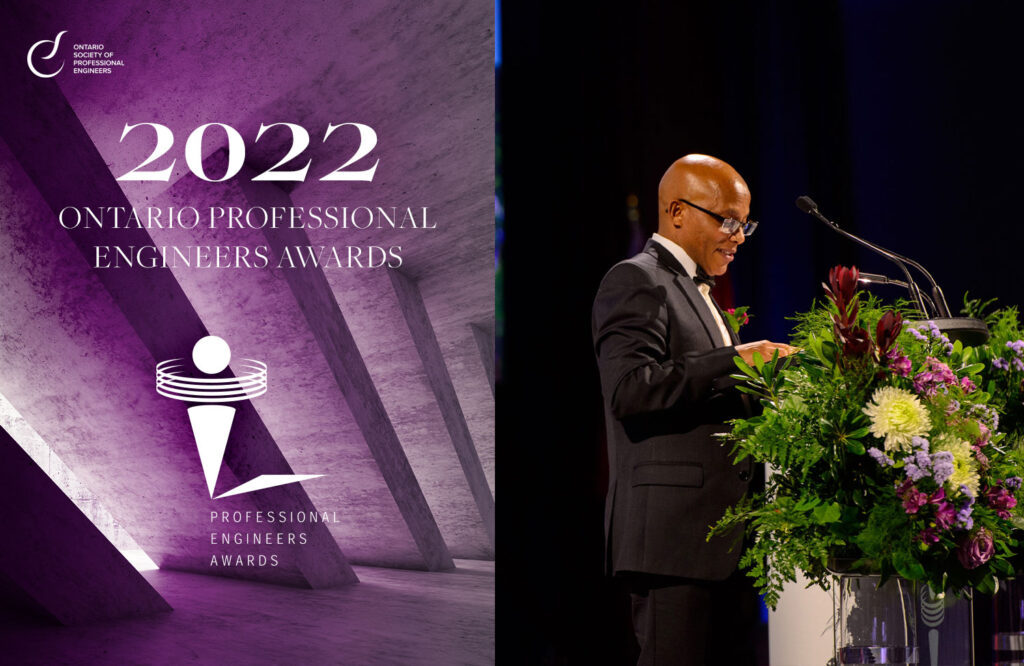 Last month at the 2022 Ontario Professional Engineers Awards, Dr. Kibret Mequanint, P.Eng., received the Engineering Medal – Research and Development. We are pleased to share his citation for this coveted award.
---
A Professor in the Department of Chemical and Biochemical Engineering at Western University, Dr. Kibret Mequanint is an internationally renowned innovator and scholar at the nexus of chemical and biomaterials engineering, life sciences, and translational medicine. His discoveries span multiple areas of biomedical engineering, including radiotherapy dosimeters for accurate radiation dose measurements, tissue engineering and regenerative medicine, bioinspired tissue adhesives for treating trauma and battlefield injuries, and injectable biomaterials. His leadership in developing the first truly non-diffusing 3D gel dosimeters significantly strengthened Canada's position as a key player in the end-to-end quality assurance of radiotherapy. He has also made significant contributions to environmental sustainability, developing hexavalent chromium-free industrial coatings. Several of his discoveries have been licensed and commercialized, thus positively impacting human health.
In addition to technology innovation and transfer, he has over 140 publications in high-impact journals, including the "Nature" and "Science" family of research journals. Several of his publications are influential studies that welded the material design space with the biological endpoint – a rare combination that is unique both in depth and breadth.
Outside of Canada, his dedicated strategic initiatives to increase engineering education capacity in Ethiopia and his work on accessible medical devices for poor and resource-scarce communities to tackle practical challenges as part of the UN Sustainable Development Goals have received broad recognition.
For the impact of his research, Dr. Mequanint has been recognized by learned societies and institutions in Canada and abroad. To name a few, he has been inducted as a Fellow of the American Institute for Medical and Biological Engineering as one of the top 2% of bioengineers, a Fellow of the Ethiopian Academy of Sciences, and a Fellow of the Canadian Academy of Engineering. He is also a recipient of Ontario's Early Researcher Award.