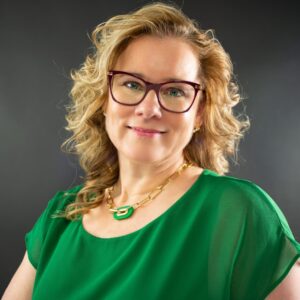 Toronto, ON – The OSPE Board of Directors is happy to announce Dr. Marilyn Powers, P.Eng. as the next President and Chair of OSPE. Marilyn has been a dedicated volunteer and industry champion for years and we are excited to have her lead the organization, especially as OSPE begins its next Strategic Plan this spring.
Marilyn has dedicated her career to applying technological advances to help people learn, from immersive simulations to learning management systems. Marilyn works collaboratively to identify root problems and lead teams through creative solutions. Her experience in working with start-ups and within long-standing corporations has provided her with tools and frameworks that use the scientific mindset to set hypotheses, run experiments to validate learning, and adjust accordingly.
Marilyn is currently the Director of Academic Technology Integration & Innovation at Mohawk College and holds a Ph.D. in Biomedical Engineering and Master's degree in Biomechanical Engineering from the University of Calgary. Her undergraduate degree was in Mechanical Engineering from the University of Waterloo.
In her work with OSPE, Marilyn always brings a new perspective to initiatives of advocacy, inclusivity, and diversity. She has previously sat on the society's Strategic Planning Committee, Human Resources Committee, Ontario Engineering Academy Steering Committee, and the OSPE/PEO Joint Relations Committee; all of which have prepared her to greatly understand the issues facing our members and our industry.
Learn more about Marilyn in her own words by listening to her podcast: