As a non-partisan organization, OSPE considers it a civic duty for all Canadians to vote based on a clear understanding and knowledge of the platforms of each political party.  In the upcoming weeks, OSPE will extract information from each official party platform on issues impacting the engineering community.
This week OSPE is showcasing the Liberal Party's 2019 electoral platform. Don't forget to make sure you are registered to vote on Monday, October 21, 2019!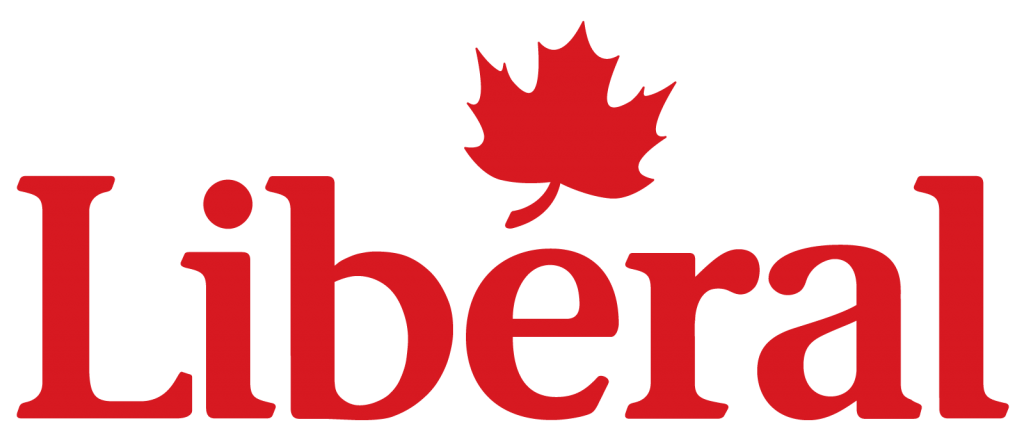 Energy
Invest $1.01 billion in 2018–19 to increase energy efficiency in residential, commercial and multi-unit buildings. These investments will be delivered by the Federation of Canadian Municipalities (FCM) through the Green Municipal Fund.
Allocate Resources to the following initiatives:
Collaboration on Community Climate Action- to provide municipalities and non-profit community organizations with financing and grants to retrofit and improve the energy efficiency of large community building
Community EcoEfficiency Acceleration: to provide financing for municipal initiatives to support home energy efficiency retrofits. Homeowners could qualify for assistance in replacing furnaces and installing renewable energy technologies.
Sustainable Affordable Housing Innovation: to provide financing and support to affordable housing developments to improve energy efficiency in new and existing housing and support on-site energy generation.
Environment and Climate Change
Continue to price carbon and give households, in provinces without a carbon pricing mechanism, rebates
Ban single use plastics by 2021
Accelerate the phase out of traditional coal-fired electricity by 2030
Reduce methane emissions from the oil and gas sector by 40-45% by 2025
Develop a "net-zero energy ready" model building code
Make sure all federal buildings run on clean electricity by 2022
Invest in climate-resilient infrastructure and integrate climate resilience into building codes and standards.
Help homeowners and landlords pay for retrofits by giving them an interest-free loan of up to $40,000
Develop a national strategy for zero-emission vehicles
Help translate scientific information and Traditional Knowledge into action by establishing a Canadian centre for climate services and by building regional capacity and adaptation expertise.
Protect 17% of terrestrial areas, and 10% of marine areas by 2020.
Deliver on Canada's international climate-finance commitment of $2.65 billion by 2020 to help the poorest and most vulnerable countries mitigate and adapt to climate change
Implementing Clean Fuel Standard
Infrastructure
Continue building on Canada's Long-Term Infrastructure Plan (2016-28), with a commitment to invest over $180 billion in infrastructure in the following 5 streams:

$25.3B in Social Infrastructure
$26.9B in Green Infrastructure
$28.7 in Public Transit
$10.1B in Trade and Transportation
$2.0B in Rural and Northern Communities
Indigenous Peoples
Implement the United Nations Declaration on the Rights of Indigenous Peoples as Canadian law
Lift all long-term drinking water advisories by March 2021
Fully implement the Indigenous Languages Act
Address critical infrastructure needs in First Nations communities by 2030, and providing new investments to support the ongoing operation and maintenance of this infrastructure
Establish a new national benefits-sharing framework to ensure that First Nations communities directly benefit from major resource projects in their territories.
Housing
First Time Home Buyer Incentive, which offers lower mortgage payments for families making less than $120,000 per year on the purchase of their first home.
Increase the Home Buyer's Limit from $25,000 to $35,000
Build 42,500 new housing units across Canada, with a focus on area of low rental supply
Continue building on Canada's First National Housing Strategy, which was released in 2017 to continue increasing housing supply through partnerships and targeted investments.
Create four new dedicated real estate audit teams at the Canada Revenue Agency to ensure that tax provisions regarding real estate are being followed
Strengthen the Government's anti-money laundering regime to keep illicit funds outside of housing markets
Provide Statistics Canada with up to $1 million over two years, starting in 2019-20, to conduct a federal data needs assessment
Taxes and the Economy
Increase the Canada Child Benefit by 15% for kids under the age of 1
Make maternity and parental benefits tax-free
Implement a program by 2021 to establish guaranteed paid family leave
No federal tax on first $15,000 earned
Set a federal minimum wage of $15 per hour, starting in 2020 and rising with inflation
Introduce a new 10 per cent tax on luxury cars, boats, and personal aircraft over $100,00
Jobs and Skill Training
New, non-taxable Canada Training Credit to help Canadians with the cost of training fees.
New Employment Insurance Training Support Benefit and leave provisions to protect workers' ability to take time away from work to pursue training.
Create up to 84,000 new work placements per year by 2023-24
Invest $46 million over 4 years, and $10 million per year ongoing to support the Skills Canada program
Cut the cost of federal incorporation for small businesses by 75%
 Health Care
Reform the healthcare system by instituting a universal pharmacare program, with a committed down payment of $6 billion over the next 4 years.
Create the Canadian Drug Agency, which will negotiate better prices to lower the cost of prescription drugs
Establish a national formulary of prescribed drugs to be accessible to all Canadians
Create a national strategy for high cost drugs for rare diseases
Research and Innovation
Provide $114 million over five years, starting in 2019-20, with $26.5 million per year ongoing, to the federal granting councils—the Natural Sciences and Engineering Research Council, the Canadian Institutes of Health Research and the Social Sciences and Humanities Research Council—to create 500 more master's level scholarship awards annually and 167 more three-year doctoral scholarship awards annually through the Canada Graduate Scholarship program.
Full Liberal Party Platform available here
What do you think of the federal Liberal Party platform? Are these promises attainable?
As a part of our Federal Election coverage, OSPE and its Task Forces have put together a comprehensive National Strategy that contains recommendations from professional engineers for all political parties to consider ahead of the 2019 Canadian Federal Election. Read the full document here.