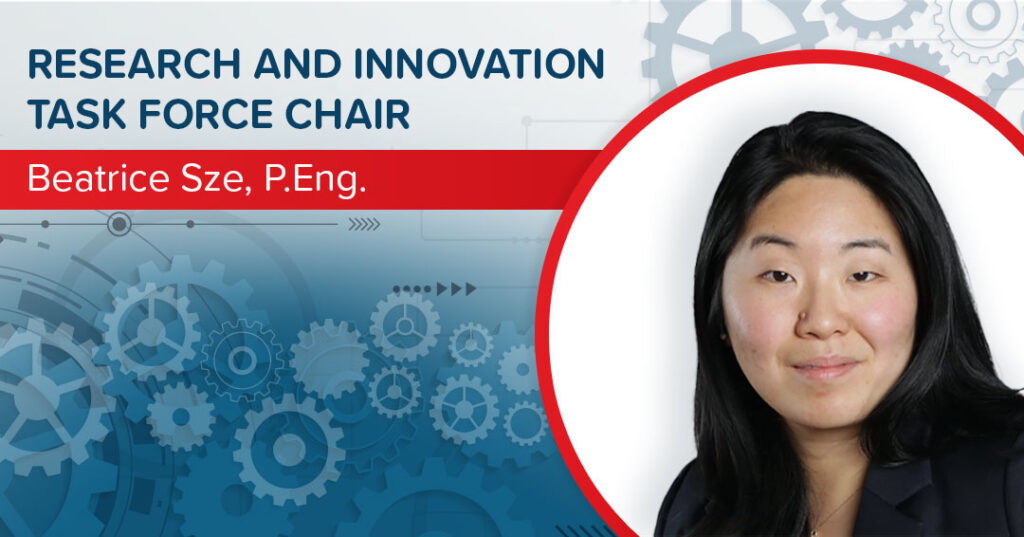 OSPE is pleased to announce the appointment of Beatrice Sze, P.Eng., as Chair of the Society's Research and Innovation Task Force. A seasoned veteran of both the engineering and legal sectors, her two-year term begins January 2023.
---
As an engineer, Beatrice earned her P.Eng. in Canada's nuclear services sector. She designed, implemented and oversaw repair work to CANDU reactors while interfacing with the Canadian Nuclear Safety Commission. She has also been the first inventor of numerous patent applications, and has won awards for leadership and technical design.
After receiving her P.Eng., Beatrice earned a Juris Doctorate from Osgoode Hall Law School. She founded her own law firm and spent six years in Toronto's legal and tech sectors, appearing before various provincial and federal courts and administrative tribunals. She has won awards for leadership and legal analysis.
Beatrice currently works in the public sector both as a Senior Policy Analyst and Patent Examiner.
Beatrice is passionate about promoting the work of engineers and engineering thought leadership in Ontario. After chairing OSPE's Data Working Group for over two years, she is honoured to serve the engineering community as Chair of the Research and Innovation Task Force. Beatrice thanks outgoing Chair Nicholas Burgwin, P.Eng. for his excellent leadership and guidance, and looks forward to working with all members on the Task Force's goals.
The mandate of the Research & Innovation Task Force is to highlight and advance engineering innovation, including in the data privacy and governance sector. The Task Force is also charged with identifying and communicating funding opportunities that will support OSPE members as they develop, commercialize, and market engineering technology, with a particular focus on Canadian Cleantech.
For more information, view the complete list of OSPE's Committees, Task Forces and Working Groups.