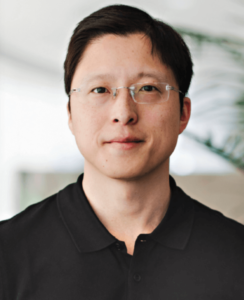 At OSPE, we are thrilled to announce that Dr. Alexander Wong, P.Eng. will be accepting an Engineering Medal for Entrepreneurship at the 2023 OPEA Gala on November 3.
Dr. Alexander Wong is a world-leading expert in integrative medical imaging systems and responsible artificial intelligence. His technologies have reached global markets through five start-up companies, deployment by multinationals, and widespread clinical implementation.
Dr. Wong has worked with global companies including Johnson & Johnson, Toyota, Nutrien, Microsoft, and Intel to move his research into real-world solutions. His precision pixel shift image enhancement technology is a core feature in Christie Digital's laser projectors, and his explainable AI technology was used by DarwinAI and Aspire Food Group to build an AI solution for automatically optimizing yield in protein production. This solution was recognized by the UN's AI Research Centre as one of the Top Ten Outstanding Projects leveraging AI to advance the UN's sustainability goals.
His research has also spurred the launch of five start-ups with his students, three of which are award-winning companies (Blue Lion Labs, Elucid Labs, and DarwinAI). DarwinAI has grown to over 35 employees and its customers include multi-nationals such as Pfizer, BMW, Honeywell, and Lockheed Martin.
In 2020, Dr. Wong launched COVID-Net, a global open-source, open-access initiative that leverages machine learning to aid front-line healthcare workers and clinical institutions. COVID-Net makes publicly available a large suite of open-source, tailored machine-learning algorithms for screening, risk stratification, and treatment planning for COVID-19 patients, as well as fully curated benchmark datasets comprising of some of the largest, most diverse patient cohorts in the world. The project received attention and accolades from global media outlets, and it is used by hundreds of industrial, academic, and clinical groups around the world. Dr. Wong has since expanded this initiative with Cancer-Net, a global open-source, open-access initiative to accelerate machine learning for cancer clinical decision support, from screening to treatment planning.
Dr. Wong actively communicates the results of his research to academic, healthcare, industrial and public stakeholders. His research has been featured in over 500 news articles, TV interviews, and radio interviews with top media outlets (including CBC News, BBC News, Discovery Channel, MIT Technology Review, and The Economist.)
Visit the Society Notes blog to read more about the talented and deserving OPEA awardees of 2023.