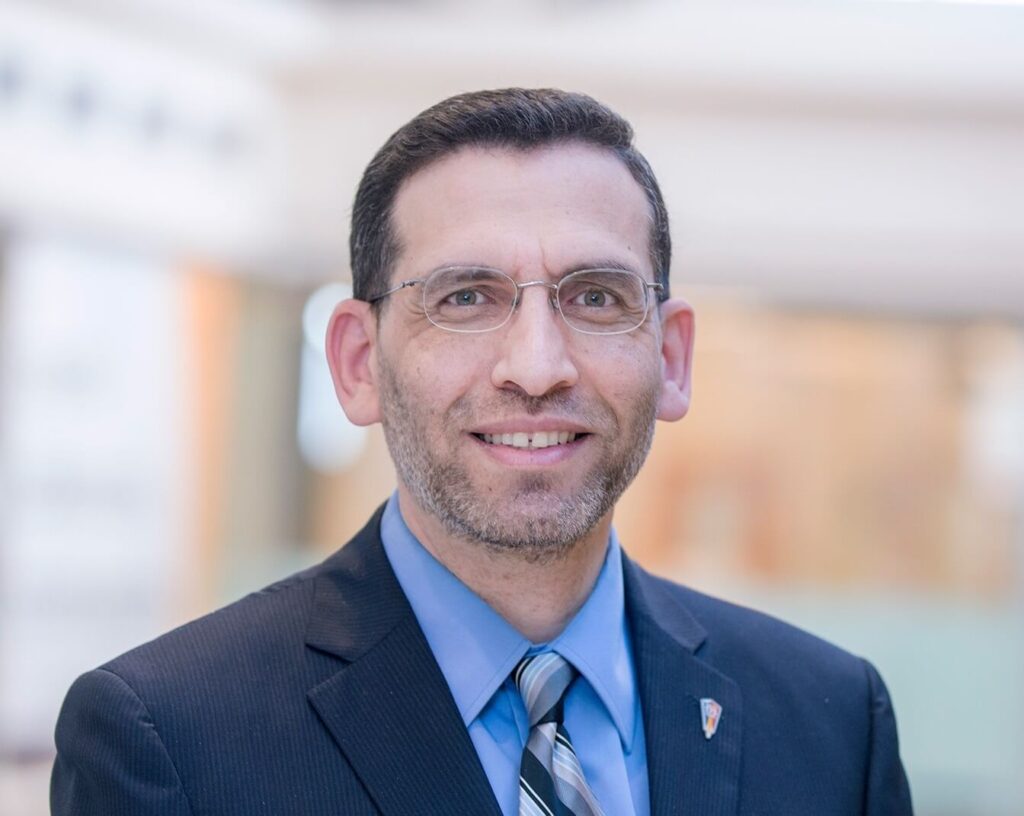 OSPE is glad to announce that Dr. Amir Fam, P.Eng. will be accepting an Engineering Medal for Research and Development at the 2023 OPEA Gala on November 3.
Dr. Amir Fam is a worldwide authority in fibre-reinforced polymer (FRP) structural applications.
He'll be receiving the medal because he pioneered a fundamentally different approach to the design and construction of concrete bridges and marine structures, using FRP stay-in-place structural forms and tubes for rapid construction (instead of conventional reinforcing bars).
As a result of Dr. Fam's work, nearly 10,000 concrete-filled FRP tubes (CFFT) piles have been installed to date in projects along the coasts of North America. Furthermore, Dr. Fam's innovative research directly resulted in building three unique bridges, each one being a world-first: Route 40 Bridge (Virginia), Taylor Bridge (Manitoba), and the Bombardier Transportation Monorail Test Track (Ontario).
Created The ROLLS of Simulators
Additionally, Dr. Fam lab received nearly $4 million in funding to build and launch Canada's first and only Rolling Load Simulator (ROLLS). This large-scale testing facility simulates in the lab heavy traffic over the life of a bridge to ensure longevity and safety for these structures and support new bridge construction technology.
A Respected Researcher
Dr. Fam's expertise is further evident in the scope and impact of his research. He is the author of over 390 refereed publications, which have been cited by others over 9600 times. He has delivered keynote presentations at numerous international conferences and is a fellow of multiple professional bodies (including the Canadian Academy of Engineering, Engineering Institute of Canada, Engineers Canada, and American and Canadian Civil Engineering Societies) as well as a member of the Royal Society of Canada's College. Dr. Fam has received numerous awards for his publications, including the T.Y. Lin Best Paper Award (American Society for Civil Engineers) and the Casimir Gzowski Medal (Canadian Society for Civil Engineering), and is the Co-Editor-in-Chief of the Canadian Journal of Civil Engineering.
A Successful Mentor
Dr. Fam has a proven record of success as a mentor and graduate supervisor. He has supervised 24 doctoral students, 45 master's students, and 16 post-doctoral fellows and visiting scholars. Two of his trainees are now Tier II Canada Research Chairs, seven are faculty at various universities, and one was appointed Federal Deputy Minister of Transportation and then Vice Dean of Research Abroad.