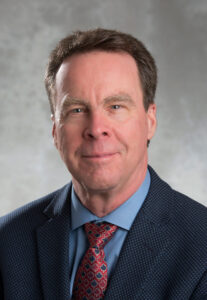 We are happy to announce that Dr. John McPhee P.Eng., Canada's leading expert in system dynamics is accepting the prestigious Gold Medal Award at this year's OPEA Gala.
The premier award of the association recognizes conscientious commitment to public service, technical excellence, and outstanding professional leadership. This will be the first Gold Medal awarded since 2019. The esteemed award is only given when an outstanding candidate is nominated, and John McPhee is well deserving of the honour.
Accomplished and Influential
McPhee has been recognized with the NSERC Synergy Award for Innovation, 10 Best Paper awards, the OPEA Engineering Excellence Medal, and the CSME I.W. Smith Award. He is a Fellow of the Canadian Society for Mechanical Engineering, CAE, Energy Industry Council, and American Society of Mechanical Engineers, and in 2022 he was ranked in the Top 2% of Scientists Worldwide by Stanford University.
Dr. McPhee's impact on engineering practice is pervasive; his contributions have been cited 7000+ times and led to multiple patents and patent applications. His graph-theoretic methods have been licensed to thousands of engineers as the core of the MapleSim simulation software, which allows major companies (including NASA, Canon, JPL, Toyota, and Ford) to improve product and process design on dramatically shorter timelines and at reduced cost and risk.
Dr. McPhee held the NSERC/Toyota/Maplesoft Industrial Research Chair from 2009 to 2015 and is now the Tier I Canada Research Chair in System Dynamics. In these roles, he has secured over $35 million in research funding and applied his work to the design and control of assistive robotics, autonomous cars, biomedical technologies, sports equipment, hybrid, and electric vehicles made in Canada, and more.
In addition to his research, Dr. McPhee has contributed enormously to engineering education. At Waterloo, he co-designed the university's Biomedical Engineering program and Canada's first Mechatronics Engineering program. He has personally supervised 29 postdoctoral fellows, 90 graduate students, and 65 undergraduate researchers ─ one of the world's largest groups in system dynamics.
Dedication Outside the Office
Engineering activities outside Dr. McPhee's "regular employment" include founding flagship journals and conferences, serving on dozens of editorial and technical boards, and developing specialized webinars for academic and industrial practitioners. He has been a keynote speaker at NATO Advanced Study Institutes and leading conferences, presented his rehabilitation robot to MPPs at Queen's Park, and co-authored "Canadian Professional Engineering and Geoscience: Practice and Ethics," a key reference text recommended by the PEO for the National Professional Practice Exam.
Get your tickets for this year's OPEA Gala and celebrate engineering excellence with OSPE and Ontario's engineering community.
Registration is open until October 9.