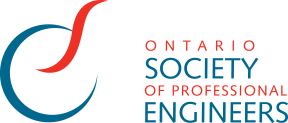 On behalf of the OSPE Board of Directors
On the issue of the industrial exception – a rule allowing employees of industrial firms in the province to do engineering work on machinery and equipment without an engineering licence – the Ontario Society of Professional Engineers (OSPE) continues to be officially neutral, as this is a regulatory matter and not within our mandate.
As the voice of Ontario's Engineers, OSPE is responsible for elevating the profile of engineers by influencing government policy, promoting issues and achievements with media and the public, and providing member services like networking and employment events as well as professional development opportunities.
OSPE continues to support Professional Engineers Ontario (PEO) in its mandate to regulate the engineering profession in the province. We encourage PEO and the government to continue to work together for the benefit of the public.