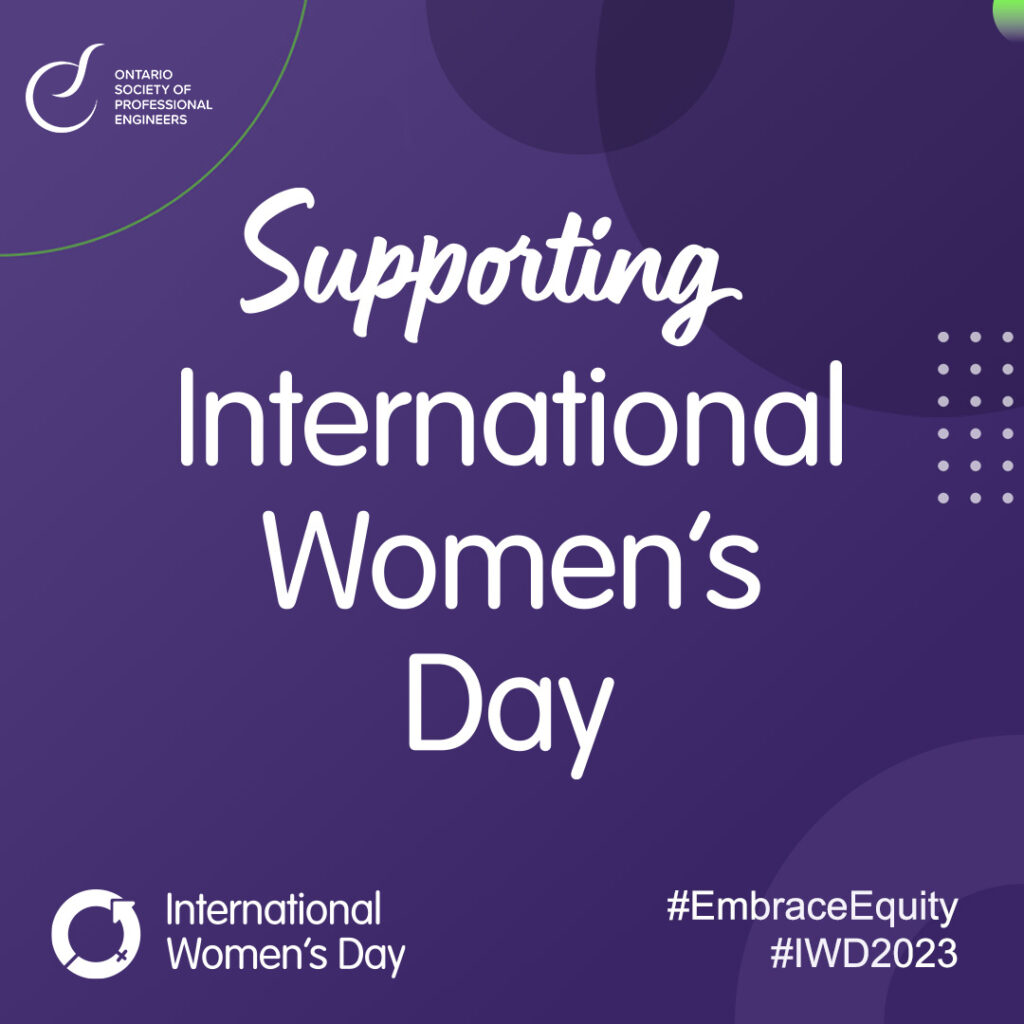 Today, OSPE is proud to observe International Women's Day (IWD). The 2023 IWD theme is #EmbraceEquity – and in the spirit of equity, we are proud to share how we're breaking barriers for women in engineering.
---
Women and Gender Equality Canada
Since October 2021, OSPE has worked with Women and Gender Equality Canada (WAGE) to support an equitable recovery from the COVID-19 pandemic. With support from WAGE, we have published research reports exploring how public procurement policy can support increased opportunities for women in engineering. We are actively sharing our findings with government and encouraging action on our recommendations.
30 by 30
OSPE is a proud champion of Engineers Canada's 30 by 30 initiative, which seeks to raise the percentage of newly licensed engineers who are women to 30 per cent by the year 2030. In support of this initiative, OSPE…
Publishes up-to-date research on the experiences of women engineers in Ontario
Includes an Equity, Diversity and Inclusion (EDI) learning stream at our annual engineering conference
Supports our member-led EDI Task Force
Presents an annual EDI award to members who are building an equitable, diverse, and inclusive engineering community
DiversifySTEM
Through our DiversifySTEM webpage, OSPE offers digestible microlessons with practical tips on making STEM organizations more inclusive. Users can visit this page for resources on recognizing unconscious bias, understanding workplace harassment, addressing the unique challenges facing women in engineering, and more.
***
All year long, OSPE works to create space for women in engineering. Stay tuned to our digital channels to learn more about our activities and how you can get involved.